India presidential election: Sushma Swaraj, Murli Manohar Joshi among favourites
Who will be India's next President? Initial discussions in the BJP have catapulted veteran party leader Murli Manohar Joshi and External Affairs Minister Sushma Swaraj as top favourites.
New Delhi: Who will be India's next President? Initial discussions in the BJP have catapulted veteran party leader Murli Manohar Joshi and External Affairs Minister Sushma Swaraj as top favourites.
Informed sources, however, say the names of two other women politicians are also doing the rounds — Lok Sabha Speaker Sumitra Mahajan and Jharkhand Governor Draupadi Murmu.
Interestingly, Advani, once a staunch supporter of the man, who is the prime minister today, is not being considered for the president's job, which will fall vacant in July.
Although these names have emerged in the discussions between the BJP and the Rashtriya Swayamsewak Sangh (RSS), the final picture will become clear once the results of assembly elections in five states become known.
Joshi, 83, associated with the RSS since 1944 when he was just 10 years old, became the BJP President in 1991 amid the growing campaign for a Ram temple at Ayodhya. He was a member of all three union governments headed by the now ailing Atal Bihari Vajpayee — in 1996, 1998 and 1999. During his long political career, Joshi led the 'Ekta Yatra' from Kanyakumari to Srinagar in 1992 and unfurled the national flag at Lal Chowk on Republic Day.
Joshi played an active role in the Ayodhya movement and was arrested after the Babri mosque was razed in December 1992. He was also jailed for 19 months when Indira Gandhi clamped Emergency rule in June 1975.
Sushma Swaraj, 65, is also being considered for the top post for more than one reason. Not only has she emerged as "a good minister" in the Modi government, her elevation will also help the RSS shrug away charges that it is anti-women.
Sushma Swaraj is also known to enjoy good relations with leaders of many political parties, something that will help the BJP to cobble the numbers needed to elect a new President.
But her health remains a matter of concern. But some sources say this could well be the reason why she may be suitable for the job because she will, as one source said, "get some well-deserved rest". Another probable is Sumitra Mahajan, 74 and an eight-time MP from Indore, whom Modi picked as the Speaker. She also has good equations with the RSS.
Jharkhand Governor Murmu, 59, may emerge as a surprise pick too.
A tribal woman from Odisha, she has had an impressive political and social career spanning almost two decades. No tribal has been elected the President.
Murmu's political career started in 1997 when she was elected as a councillor and then to the Odisha assembly, which once hailed her as the best MLA of the year.
Murmu has actively pursued social causes and played a pivotal role in community uplift in Odisha.
The electoral college which elects the president is made up of 4,896 legislators — 776 Lok Sabha and Rajya Sabha members and 4,120 MLAs.
All MPs have an equal vote value of 708 while that of MLAs depends on the population of the state.
Of the 1.098 million votes in the electoral college now, the majority would be 549,001.
The BJP has 282 Lok Sabha and 56 Rajya Sabha members as well as 1,126 MLAs across the country. Although it rules 10 states on its own, it is out of power in populous states like Uttar Pradesh, Bihar and West Bengal.
The BJP-led National Democratic Alliance would require around 75,000 more votes than it now has to ensure that its nominee wins the presidential poste.
In 2012, Congress-backed UPA nominee Pranab Mukherjee defeated BJP nominee PA Sangma by around 40 per cent votes.
In 2002, when Vajpayee was the prime minister, the BJP supported APJ Abdul Kalam as a consensus candidate as it did not have enough numbers in the electoral college to prop up someone of its choice.
After Kalam, Pratibha Patil of the Congress occupied Rashtrapati Bhavan as India's first woman President. Then came Pranab Mukherjee in 2012.
Find latest and upcoming tech gadgets online on Tech2 Gadgets. Get technology news, gadgets reviews & ratings. Popular gadgets including laptop, tablet and mobile specifications, features, prices, comparison.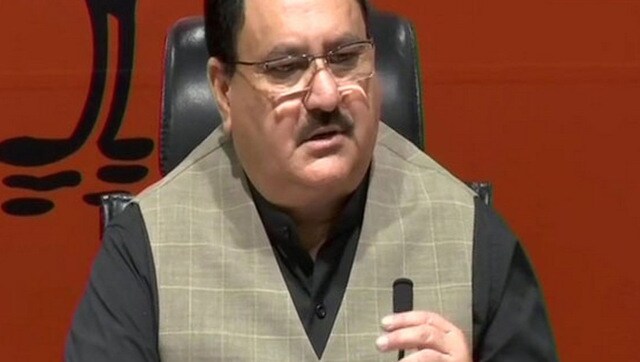 Politics
This is not the first time Nadda has gone after Rahul, or indeed the Gandhi family, but things seem to have escalated in the past few weeks.
Politics
Scindia had left the Congress a few months back and joined the BJP as he believed that he was being marginalised by senior party leaders in Madhya Pradesh.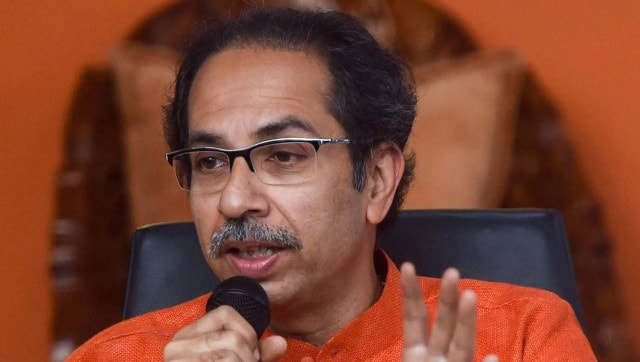 Politics
Some media reports claimed there were tensions between the Sena and NCP over the recent transfer of 10 police officials in Mumbai, and five Sena councillors joining NCP in Ahmednagar last week.