India just discovered Vyapam but to everyone in MP, it is so passe
So, will Chauhan survive? Unless his script is being written by an Agatha Christie fan in the BJP, there is every chance that, like Jeeves, Chouhan too will carry on in true Wodehousian spirit.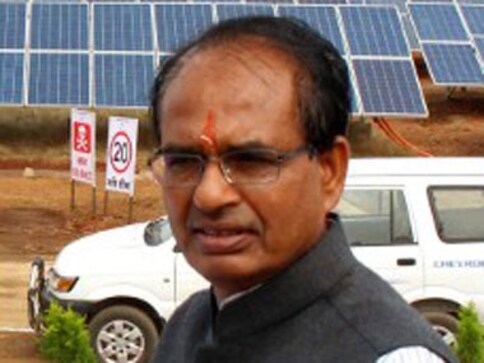 At the heart of the Vyapam controversy is a simple question: Will Shivraj Singh Chouhan survive the taint?
The answer swings between a conspiracy theory inspired by Agatha Christie and Narendra Modi's politics explained through the philosophy of a PG Wodehouse character.
First, the theory. The joke within political circles is that a competent agency should probe the mysterious appearance of scams and scandals against all the men and women who could have been the PM's rivals. Like the Vyapam deaths, is this series of attempts at political assassinations just coincidence, or is there a design to it?
Conspiracy-theory fans have an explanation: This is part of the war that looms after the battle of Magadha (Bihar). After Bihar, Modi could be under pressure to reshuffle his team. So, his camp is pushing strong satraps and potential challengers into a corner to weaken the rivals in advance.
So, Sushma Swaraj's wings have been clipped. Vasundhara Raje has been 'exposed' and pitted against the RSS, which enforced a partial bandh in Jaipur on Thursday against her government. And, Shivraj Singh has been left to the mercy of the CBI. Soon, like in the famous Agatha Christie thriller, all of them will fall one by one and soon there will be none.
The counterpoint to this theory is Modi's history. As pointed out by Firstpost earlier, Modi is not known to act against his colleagues under pressure from media or opposition. He is the kind of leader, to quote Wodehouse, who, 'as the Bible puts it, if you say Go, he cometh, and if you say Come, he goeth; a fellow, in a word, who, if he came to a door with 'Push' on it, would always pull.'
To rephrase: Modi will rather promote a politician when his rivals are asking for resignation.
Thus, nobody knows if Chouhan, or the other two leaders from the ertswhile LK Advani camp, would stay or be axed or shifted. Former Union minister CP Joshi had a standard reply when asked about what the Congress may decide next: "Only God and Madam know." Perhaps the same could be said of the BJP now: "Only God and NaMo know."
But once you put Delhi out of the equation, Chouhan's future looks quite safe in Bhopal. In spite of the noise generated by the Vyapam scam and related deaths, his ratings aren't likely to change.
Reason: The media has discovered the Vyapam scam afresh, TV channels are recycling old stories as fresh 'exclusives', but in Chouhan's home state it is an old story. Whatever damage it could have caused was inflicted a year ago. Now, it gives people in MP a sense of been-there, heard-that, so-what.
Vyapam was indeed an election issue in the 2013 Assembly elections. Though its full magnitude had not been revealed, it had exploded in the face of the Chouhan government a few months before the Assembly polls. But the Congress failed to dislodge Chouhan even after relentlessly raising Vyapam during the campaign.
In 2014, Vyapam again came to a boil when Chouhan's former technical education minister Lakshmikant Sharma and his staff members were arrested, thousands of students and their families were interrogated and jailed, and the Congress attacked CM's wife Sadhna and the Sangh Parivar for their alleged role in the scam.
How did voters react to it? In the panchayat elections and muncipal elections held after the uproar, the BJP decimated the Congress. It also won the by-election in Garoth assembly constituecny of Mandsaur by a huge margin.
So, will Chauhan survive? Unless his script is being written by an Agatha Christie fan in the BJP, there is every chance that, like Jeeves, Chouhan too will carry on in true Wodehousian spirit.
World
Xi also thanked the thousands of delegates at Beijing's Great Hall of the People for giving him a third term, vowing to 'take the needs of the country as my mission, and the interests of the people as my yardstick'
World
Qiang warned of 'many new challenges' to growth, but added that he thought most people 'don't fix their sights every day' on China's GDP figures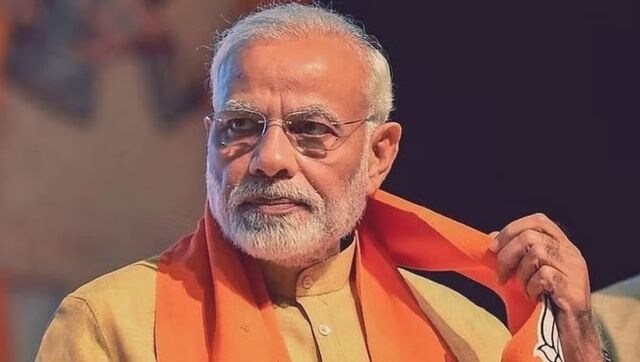 India
Prime Minister Narendra Modi on Sunday said that before 2014 the Congress government at the Centre had no stone unturned to ruin life of poor people