In the poverty trap forever: Why Seemanchal in Bihar voted without hope
Who did the Muslim-heavy Seemanchal region vote for? This would be clear on November 8. But this certainly is one region in Bihar that voted without any hope. Elections don't change lives here.
Who did the Muslim-heavy Seemanchal region vote for? This would be clear on November 8. But this certainly is one region in Bihar that voted without any hope. Elections don't change lives here.
The economic barometer clearly shows that the region has become weaker over the years. The condition of basic infrastructure such as roads, electricity, supply of drinking water etc, has deteriorated.
According to the Ministry of Statistics and Programme Implementation, the per capita income at current prices of Goa in 2013-14 is Rs 2,24,138, followed by Delhi's Rs 2,12,219. While, the national average is Rs 74,380, Bihar is the poorest of all states, with the per capita income is Rs 31,199.
The worst part is that the per capita incomes in the five major districts in Seemanchal are much below the state average — Purnea - Rs 10,099, Kishanganj - Rs 9,928, Araria - Rs 8,776, Katihar - Rs 11,278 and Supaul - Rs 8,492. The most affected is the economically weaker section comprising Muslims. The average Muslim population in these five districts is 42.2% against Bihar's 18.9%.
Syed Zahid Ahmad, Founder-Director, Economic Initiatives, observed, "There is a strong need that political parties come up with a sound development plan for Seemanchal region, which is suffering economically. The Muslim voters of this region need to elect better candidates irrespective of parties, religion or caste. Their blind support to any party in the name of countering communalism with no incentive for development, may further add to economic adversities, along with political conflicts in the name of religion and caste. In the caste and religion-based politics in Bihar, Muslims are taken for granted to support the political alliance raised to counter communalism. In return, Muslims hardly get anything in a state, where political parties are formed on the basis of castes. The political parties attract the lowest per capita income people with lucrative offers like TV sets, etc. to win election."
Bihar is the worst performing state in terms of credit disbursed by the banks, he said, adding, "The landless labourers in the state, including in Seemanchal can't access finance from banks or cooperatives. Given this situation, how can the economic condition of people in this region improve? Which party will provide economic security to the voters of Seemanchal? The economic data reflects the financial deprivation of people living in these districts," added Ahmad.
Mukim Ansari, a small-time contractor in the construction sector in Bihar, said, "For Muslims in Seemanchal, it's like choosing between the devil and the deep sea. They know well whether Mahagathbandhan comes to power or the NDA, nothing is going to change for them. Their economic conditions will continue to remain bad as it was in the past. Rather, it's deteriorating due to inflation and exorbitant price rise of food items. But, there is an anti-Muslim rhetoric of the right-wing fringe outfits against which the BJP has failed come out strongly and to provide a sense of security amongst the Muslims. So, a large section of Muslim voters in this region is likely to vote for the Mahagathbandhan."
Haroon Sheikh, a petty trader of Azamnagar in Katihar district lamented, "The condition of roads is so bad that if one shower takes place, the entire market place becomes almost inaccessible for the people. We hardly get electricity. Nothing has improved over the years. There is no education facility here."
Find latest and upcoming tech gadgets online on Tech2 Gadgets. Get technology news, gadgets reviews & ratings. Popular gadgets including laptop, tablet and mobile specifications, features, prices, comparison.
India
The politics of procession is an oft-repeated diatribe that becomes a convenient excuse to tarnish a certain community. However, what often gets buried under the reams of such atrocious literature is the fact that communalism does not express itself via politics
India
'Both her eyes were damaged, but it is yet to be ascertained whether she has completely lost her eyesight,' doctors attending to the girl in Madhubani Sadar Hospital said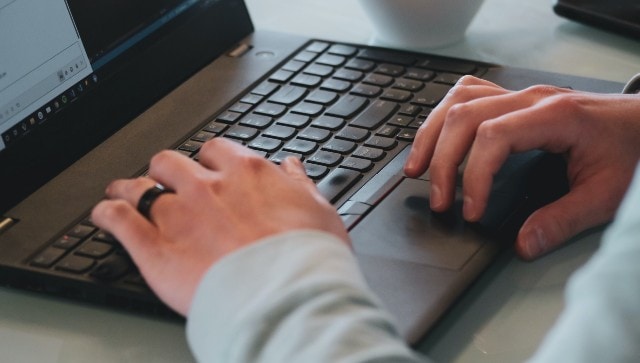 India
After considering the objections raised by candidates on the provisional merit list, the final merit list will be released on 27 January