BMC election 2017: Fractured mandate delivers only one loser, it's Mumbai
Since 1992 Shiv Sena and BJP have been running the city and now once again the mandate shows that they may be returning to power in BMC together.
In the battle to rule the civic body of the commercial capital of the country, Brihanmumbai Municipal Corporation(BMC), the Mumbaikars have stopped short of giving one party a clear mandate. No party has enjoyed an absolute majority of running the nation's richest civic body.
Since last 25 years, the Shiv Sena and Bharatiya Janata Party (BJP) had controlled the BMC but this time the long-time allies decided to go solo. Ergo, the outcome of the BMC elections also manifested a fractured mandate.
Although Shiv Sena improved its performance compared to the previous polls, it is in no way comparable to that of its friend-turned-foe, BJP. While Shiv Sena recorded a jump from 75 seats in the previous polls to 84 wins in 2017, BJP's lotus blossomed everywhere else, but for Mumbai and Thane. Even in Mumbai, BJP just fell short from becoming the number one party. In 2012 BJP had managed to get only 31 corporators but this time they registered a 250 percent rise in their poll performance and touched 82 — just two seats short of its erstwhile ally Shiv Sena.
But neither of the two parties could manage 114 seats, the magic number in the 227-seat civic body to govern it independently.
It was in 2014 Assembly election that Shiv Sena and BJP had snapped ties for the first time, but after the election, both parties again stitched up an alliance to form a government. The same thing happened in Kalyan Dombiwali Municipal Corporation (KDMC) elections too.
So it would be safe to argue that at least the mandate of Mumbaikars is hinting that both the parties would come together once again.
But what did Mumbai and its citizens got out of this?
Since 1992 Shiv Sena and BJP have been running the city and now once again the mandate shows that they may be returning to power in the BMC together. If that happens, no matter which of the two parties win in negotiating the terms of an alliance, it is Mumbai that would lose once again. Mumbaikars did not give a majority to Shiv Sena, neither did they side fully with the BJP. But despite this, Mumbaikars can't expect a radical change in how things are run till 2022 as both the similar parties will be responsible for running things again.
The BMC has a total budget Rs 37,000 crore, of which Rs 22,000 is spent on administrative expenses and salaries of 1.25 lakh employees. The remaining Rs 15,000 crore is yearly spent on roads, sewage, hospital, and other civic amenities. But still, the state of the city leaves much to be wanted. Mumbai with its current population of around 1.80 crore, is already overcrowded, which is further worsened by the lack of basic amenities.
Mumbai is in a dire need of better infrastructure, civic amenities, pothole free roads, and a permanent solution to water logging that continues to be a perennial problem. But if Shiv Sena and BJP will come to power again what difference will it make? Needless to say that the same party, the same ideology and the same working process of corporators will be at play, once again, denying Mumbaikars a change in the state of affairs.
Not only this but the contractor for building roads, sewage and garbage cleaners will also stay the same. The same syndicate that has been at play in awarding contracts for the past 25 years will thrive and function for five more years.
Mumbaikars want transparency and development for their city. What we saw in Mumbai results was more about BJP's growth in Mumbai, than Shiv Sena's victory. The resounding progress that BJP has made in in the city shows that Mumbaikars have reposed their faith in the party that rules both at the state and Centre. The mandate makes it pertinent upon Chief Minister Devendra Fadnavis to change the manner in which BMC functions provided the party come to power even though with an alliance. Over more than 200 hoardings across the skyline of Mumbai - "Ha Majha Shabda Ahe (this is my word)" will need some answers.
Besides this, Shiv Sena Chief Uddhav Thackeray should also learn from the results that Mumbaikars stand with development. They stand with the work which they have seen around. So, if Sena wants to continue flying the saffron flag it must put aside its traditional strategy to appeal to the Marathi Manus and work for development.
Politics
Earlier this week, the BJP MLAs from Bagda and Bishnupur, Biswajit Das and Tanmoy Ghosh, had joined Mamata Banerjee's party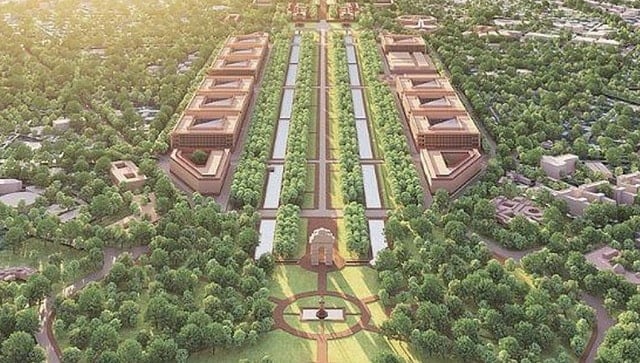 India
In this day and age where even private homes undergo renovation regularly, the Indian State continues to operate out of 90-year-old repurposed colonial homes retained after independence
World
Like their predecessors, the Taliban's commanders may soon discover warfare isn't just a means to gain power, but an end in itself