In Puducherry, V Narayanasamy is a chief minister whom almost no one wants
In spite of strong opposition and lobbying within and outside his party the Indian National Congress, V Narayanasamy is all set to take the reins in Puducherry.
He has never contested an Assembly election, lost once in the two times he contested as a Lok Sabha MP, and yet, on 6 June, Congress leader V Narayanasamy, will become Puducherry's new Chief Minister. He will become only the second person to assume the office of Chief Minister without having a seat in the House. In spite of strong opposition and lobbying within and outside his party the Indian National Congress, he is all set to take the reins in the Union Territory.
When his name was first announced, there were a series of protests by members of his own party against the decision. "How can someone who did not even contest the elections become the Chief Minister?" a protester argued.
Over the years, Narayanasamy has collected a number of political rivals, within and outside his party. His nickname 'Nari', meaning fox in Tamil, is a nod to his reputation for being a wily politician. Since 1985, he has spent most of his time in New Delhi, but has still managed to play an active role in Puducherry politics, earning himself the reputation of being a 'kingmaker'.
"For many years, Narayanasamy has dreamed of becoming the Chief Minister, but was always overlooked. Now, his dream has come true," a senior Congress party member said, requesting anonymity. "Through the years, he has made a number of political enemies because of his extreme loyalty to the party, but it is the same loyalty that has ensured that he held important posts in the UPA governments, and made him CM now," he added.
Narayanasamy comes from a humble background. His father, Velu, was a toddy tapper in a small village, Thavalakkuppam, in the Union Territory. Narayanasamy was the first graduate in his family. After his bachelor's degree in Tagore Arts College, he studied law in Annamalai University, Chidambaram and even practiced for some time before he entered politics.
He joined the Congress in his late twenties, and his loyalty to the party and the Congress first family is legendary. Last December, a video of him offering Rahul Gandhi his slippers during the party leader's visit to Puducherry during the floods went viral. When asked about it, Narayanasamy brushed it off as a gesture of courtesy. "Rahulji had to remove the shoes he was wearing, so I offered my slippers for him to wear," he explained to reporters after the event.
His loyalty to the family is said to have started in the early 1980s, when Rajiv Gandhi nominated him as the Rajya Sabha MP from Puducherry. According to N Nandhivarman, political historian, it was around this time that Narayanasamy earned his nickname."Narayanasamy was not the first choice in 1985; the central leadership was to nominate Poornankuppam B Chandrasekaran for the post," he explained. Allegations that Chandrasekaran would not be loyal to the party, and had not participated in a protest held in Puducherry when Indira Gandhi was arrested, led to an inquiry. "When both Narayanasamy and Chandrasekaran went for an interview with Rajiv Gandhi, there were rumours that Narayanasamy made it difficult for the inquiry to take place in a fair manner. That was how Narayanasamy became the MP," Nandhivarman said.
The nickname Nari defines his presence in Puducherry politics. "Narayanasamy has played a role in all of the major political upheavals in Puducherry, including the removal of N Rangasamy as Chief Minister in 2008. He is an expert at political subterfuge, and has used it many times. This is what has earned him many rivals, especially former Rajya Sabha MP P Kannan, and former Chief Minister N Rangasamy," another senior Congress party member said, adding that even within the party, people were wary of Narayanasamy. His clever political moves even earned him several important posts within the Congress, including AICC General Secretary.
Since 1985, Narayanasamy has spent most of his time in New Delhi, and was part of Rajiv Gandhi's 'shouting brigade' in the Parliament along with SS Ahluwalia, Suresh Pachouri and Ratnakar Pandey. When Narasimha Rao was Prime Minister, Narayanasamy became the parliamentary party leader, and was instrumental in the delay of the Congress letter of support to the United Front Government in 1996.
During the UPA I and II, he held a number of important posts including that of the Union Minister of State for the Prime Minister's Office, Personnel, Public Grievances & Pensions, and Public Affairs. He has been a member of many Parliamentary subcommittees, and goodwill delegations. "As a result of his visits to New Delhi, he has not been in touch with the people in Puducherry. Since he hasn't contested any assembly elections, and does not have a constituency, people do not recognise him much. This could be a problem for him as Chief Minister if he is unable to relate to the people in Puducherry," a senior member of the rival All India NR Congress, former Chief Minister N Rangasam said.
Congress Chief Ministers
Narayanasamy will be the tenth person to become Chief Minister in the Union Territory, and so far 18 governments have been formed. "In the history of Puducherry politics, however, only four chief ministers have ever completed their full term of five years in office," former Chief Minister MD Ramachandran said.
In terms of contesting elections, Narayanasamy has very little experience. He was a Rajya Sabha MP for three terms, and he won only once in the two times he contested for the Lok Sabha. He will be only the second person in the UT, after his mentor P Shanmugam, to become Chief Minister without having contested the elections. He now has six months to contest and win in one of the constituencies, and it is expected that he will contest in the Raj Bhavan Constituency.
Even now, several Congress leaders attribute the party's victory to Narayanasamy's tactics. "He was the first person to bring in several businessmen like John Kumar, and Sivakolundu. These businessmen helped pump in money to ensure the party's victory, and since they had no knowledge of politics, they would remain loyal to him," a senior politician said. These new entrants into politics helped the Congress win at least eight of the 15 seats where it contested.
In most cases, either the government has been toppled by an alliance, or the MLAs within the party have rebelled, and ensured that the party removed the chief minister themselves. "S Ramaswamy from the AIADMK ruled only for 22 days in his first stint as CM in 1974. In most cases, it was rebellion within the party that led to the government toppling, or the Chief Minister being replaced," he said.
When the mere announcement that Narayanasamy would be CM led to protests and violence in the Union Territory, it is an ominous portent for whether Narayanasamy will be able to complete his full term as Chief Minister. However, Congress members hope that the combination of Narayanasamy and the new Lieutenant Governor Kiran Bedi will be able to bring a struggling Puducherry economy back on its feet.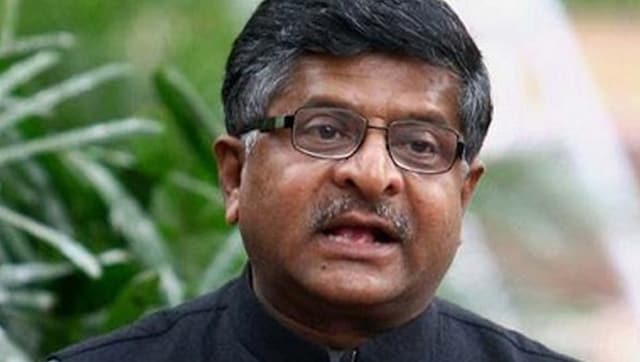 India
Rahul Gandhi, in his letter to Prime Minister Narendra Modi, had accused the health minister of targeting Opposition-ruled states and undercutting cooperative federalism in the midst of a pandemic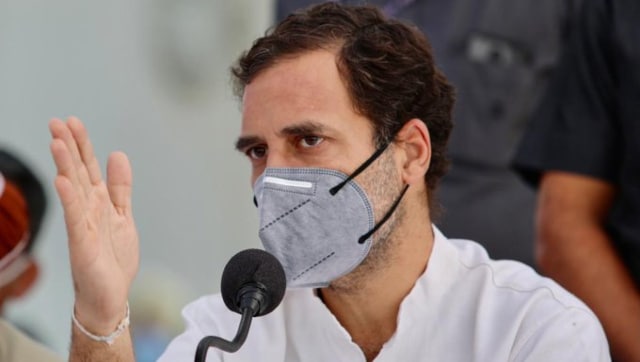 Politics
The Congress has termed the government policy, which allows manufacturers to sell vaccines directly to states and private hospitals, as 'discriminatory and inequitable'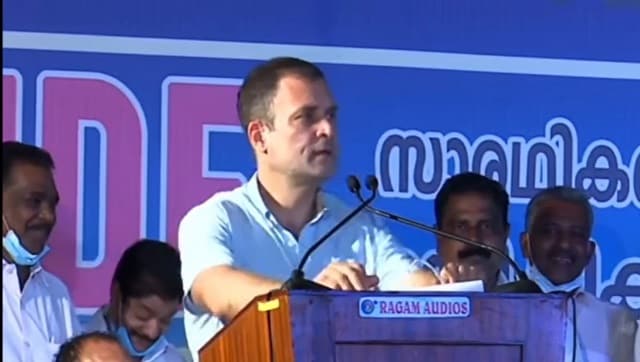 India
In his letter to the prime minister, the Congress leader also demanded an immediate moratorium on COVID-19 vaccine exports