In Pataliputra, Lalu Prasad is facing a Yadav problem
Too much, including political prestige, is at stake for the convicted former chief minister this general election.
Patna: For the first time in 37 years, RJD chief Lalu Prasad is not contesting a major election. But he is contesting like never before in his long career. Too much, including political prestige, is at stake for the convicted former chief minister this general election. That explains his sense of urgency in Pataliputra, the Lok Sabha seat from where his eldest daughter Misa Yadav is contesting the polls.
Misa, making her political debut, is up against two mighty Yadavs - Ram Kripal of the BJP and Ranjan Prasad Yadav of the JD(U). Both were closely associated Lalu for more than a decade before parting ways with the RJD chief. Misa still calls them chacha, however, there seems to be no love lost between them and the bhatiji. However, she is incidental in the poll battle here; the real contest is between Lalu Prasad and the other Yadavs.
What troubles Lalu the most this time is that his leadership is being strongly challenged by his fellow caste men. There's a strong possibility of a sharp split in the Yadav votes. Until the previous elections this caste group stood solidly by Lalu through thick and thin. The situation was not so bad until last month when BJP's prime ministerial candidate Narendra Modi played a political masterstroke by taking Ram Kripal on board.
Ram Kripal, who was more than a family member of Lalu, was associated with the party for the past 24 years.
His quitting is thus a major setback for the RJD. He revolted and embraced the saffron party after Lalu announced the candidature of his daughter from this seat while denying the ticket to him. The switching of loyalty would have been a minor development given the nature of Bihar's politics, but its impact on the Yadav votes is what making Lalu nervous.
The Yadavs are now openly debating options apart from Lalu. They are candid enough in admitting that there is no harm in going for Modi since he, like Lalu, rose from the bottom and comes from the extremely backward castes. Although 75 percent of the Yadavs are still said to be with Lalu, a shift in loyalty of even 25 percent of his fellow caste men may change things around when it comes to the vote.
"Yadav votes will get divided this time between the RJD and the BJP, and the reason is very obvious. Lalu still wants to use his workers and voters as 'serfs'. He seeks their support but when it comes to giving party tickets, he opts for his family members. This will not do anymore," explained Brajnandan Prasad, a political observer from the Masaurhi segment of the Patliputra constituency
Lalu knows a division of Yadav votes will cause existential problems for him. That is the reason he rushed to the house of an alleged criminal, Ritlal Yadav, when he came to know that he had sought permission to fight the elections from the Pataliputra seat. Ritlal is not convicted but is behind the bars at the moment. After three days of persistent effort, Lalu was finally able to convince Ritlal's family not to let him contest. However, the gangster's family extracted its pound of flesh.
According to informed sources, the RJD chief promised a ticket to Ritlal's wife in the next year's assembly poll.
However, all is not lost for Lalu Prasad. His Muslim vote base is almost intact. Reports coming from the ground suggest that there has been a fast polarization of Muslim votes against Modi which could benefit the RJD. A couple of days ago, a joint meeting of a dozen Muslim organizations held in the Phulwarisharif locality of the state capital decided to vote against communalism and prevent any division in secular votes.
The meeting appealed to the Muslim community not to fall into the trap of greed or come under any pressure, and asked them to be alert about 'communal forces' putting up dummy candidates to split Muslim votes. It asked Muslim women to cast their votes abandoning all household chores and advised them to keep their voter I-cards in safe custody till the polls. The development is enough to indicate which way the contest is moving. The Muslims are likely to distance themselves from the BJP more after the party raked up the Ram Mandir issue in its manifesto.
"He is the right man in the wrong party," said Abdul Rasul of Bikram, adding Ram Kripal was not a bad option as a candidate but he shouldn't have fought on a BJP ticket.
Find latest and upcoming tech gadgets online on Tech2 Gadgets. Get technology news, gadgets reviews & ratings. Popular gadgets including laptop, tablet and mobile specifications, features, prices, comparison.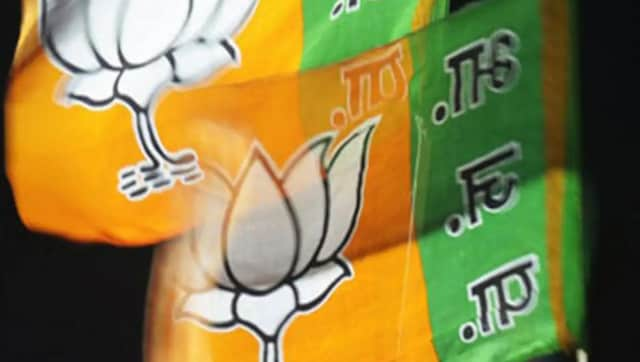 Politics
AK Sharma, a 1988 batch officer from Mau district in Uttar Pradesh, is considered close to Prime Minister Narendra Modi and had worked with him in Gujarat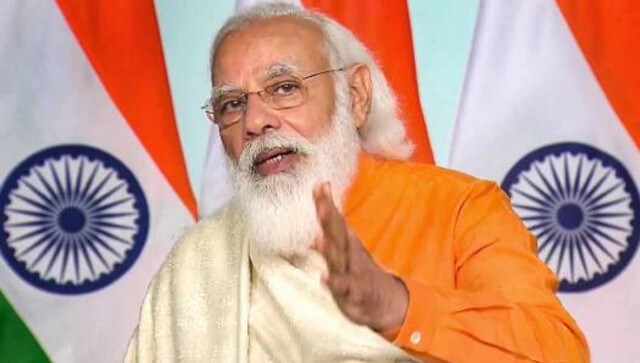 India
Aimed at boosting tourism in the region, the trains will connect Kevadia to Varanasi, Dadar, Ahmedabad, Hazrat Nizamuddin, Rewa, Chennai, and Pratapnagar
India
The pilot issued an apology saying his tweets 'may have hurt sentiments'. A GoAir spokesperson said the airline has a zero tolerance policy on such matters