In Madhya Pradesh, infighting in BJP could cost party dearly
Disputes over candidates for the Lok Sabha election could hamper the BJP's chances of sweeping the state.
Bhopal: Can the BJP quell the rebellion over the selection of Lok Sabha candidates from Madhya Pradesh? If it fails, it might well say goodbye to the hope of winning all 29 seats in the state.
Though the nomination process for the first phase began on Saturday after the election commission's notification, no papers were filed as suspense continued over selection of candidates. The party has put off its decision on the Bhopal, Mandsaur, Balaghat, Khajuraho and Sagar seats till after Holi.
Many state leaders have aired their views against the selection of candidates. Those denied tickets are frowning at the double standards in offering tickets and are laughing at the claims of a clean sweep by the party.
The state selection committee consisting of state BJP president Narendra Singh Tomar, chief minister Shivraj Singh Chouhan and organisation secretary Arvind Menon have been able to keep former chief minister Uma Bharti out of the state. Bharti's nomination from Jhansi keeps her in UP. As a legislator from Charkhari seat in that state she attended the Assembly only once in two years and would still be a negative factor in Madhya Pradesh.
In its list for 24 of the 29 constituencies the party dropped four sitting MPs, rewarded two defectors and fielded three legislators.
Two MLAs, Jaibhan Singh Pavaiya and Chandrabhan Singh are pitted against the Congress heavyweights Jyotiraditya Scindia (Guna) and Kamalnath (Chhindwara). The third legislator Manohar Untwal will take on another strong and controversial contender from Congress, Sajjan Singh Verma in Shajapur-Dewas.
The defectors offered tickets are Bhagirath Prasad from Bhind and Rao Uday Pratap Singh (Hoshangabad).
None of the nine ministers who sought tickets for their relatives have been obliged so far. Some of them are still camping in Delhi. Rajya Sabha member Phaggan Singh Kulaste and Anoop Mishra, who failed to win the assembly elections have also been nominated.
The list includes five women. The sitting MPs denied ticket include Shivraj Lodhi (Damoh), Ashok Argal (Bhind) Govind Mishra ( Sidhi) and Makhan Singh Solanki ( Khargone).
Among the surprises was the selection of Chintamani Malviya a professor of philosophy at Vikram University in Ujjain. Malviaya has come up the hard way and at one time sold sundry articles on streets. He was preferred despite strong resistance of stalwarts like Thawarchand Gehlot and Satya Narayan Jatiya. Malviya's name was reported to have been proposed at the instance of RSS and he is to take on controversial Congress candidate Prem Chand Guddu from the Ujjain constituency, which has been reserved for scheduled castes.
Meanwhile, five time MP from Shajapur-Dewas, Phool Chand Verma, has shot off letters to Rajnath Singh and RSS chief Mohan Bhagwat in which he has questioned the manner in which tickets were being distributed by the party. He has accused the party of promoting nepotism by accommodating relatives of former chief ministers Kailash Joshi and Sunderlal Patwa.
Verma said the decision to shift Narendra Singh Tomar's constituency from Morena to Gwalior would also send a wrong signal.
The party veteran has just amplified the concerns of many of its members. If the party could make Patwa's nephew and Joshi's son candidates, why was another chief minister, Virendra Sakhlecha's, son Om Prakash ignored, he asked. It is no secret that Patwa had a running feud with late Sakhlecha and he would miss no opportunity to run his family down.
Shivraj Singh Chouhan owes his political career to Patwa. About former IAS officer Bhagirath Prasad getting a ticket, Verma has pointed out that the former bureaucrat had harassed the RSS and BJP workers earlier. Being a member of the party for nearly five decades Verma's views could affect the party leadership.
Verma has also questioned the nomination of Satya Narain Jatiya and Thawarchand Gehlot to the Rajya Sabha after they had lost assembly elections. Verma's letter was leaked to the media apparently to send a stern message to the leadership.
Former union minister, Arif Beg, who lost the assembly election in November has recommended the name of Bhopal mayor Krishna Gaur for the city's Lok Sabha seat. Krishna, the daughter-in-law of the former chief minister Babulal Gaur also has the backing of Sushma Swaraj, the leader of the opposition in Lok Sabha and a candidate from Vidisha. Gaur has been camping in Delhi for her.
The case of Shivraj Chouhan's wife Sadhna Singh is equally curious. She has been tipped to contest for Vidisha assembly seat vacated by her husband on being elected from Budni. It has set tongues wagging in the party. With so many other leaders being told not to seek tickets for their relatives the party has angered aspirants who vacated their parliament seats to contest the state assembly elections.
Subscribe to Moneycontrol Pro at ₹499 for the first year. Use code PRO499. Limited period offer. *T&C apply
Politics
The use of the prime minister's photograph on hoardings violates the Model Code of Conduct, which came into force on 26 February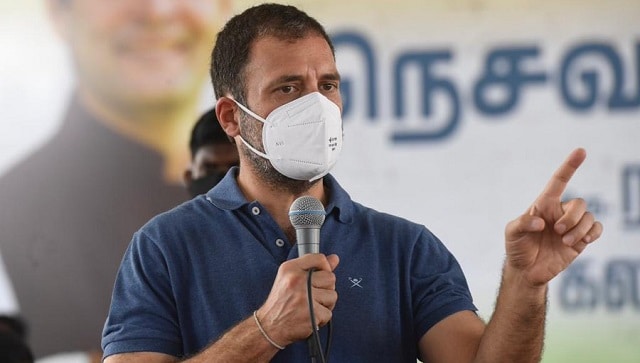 Politics
The north-south divide inadvertently flares up before every election, especially in southern Indian states. This time it has come before the Assembly elections in Tamil Nadu, Kerala, and the UT of Puducherry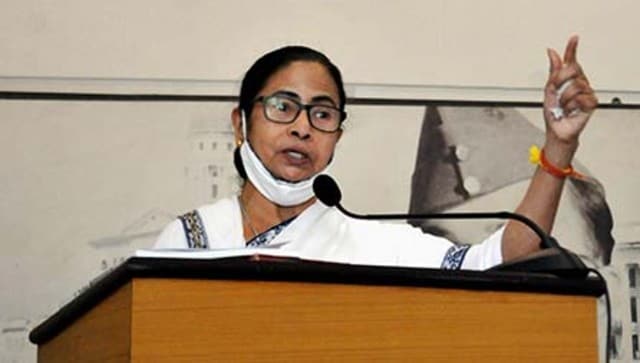 Politics
Hailing Mamata Banerjee as the 'real Bengal tigress', the party vowed to stand in solidarity with the Trinamool Congress chief