In Gujarat, youths say 'jobs have dried up, not alcohol'; Mani Aiyar's 'neech aadmi' remark fades in face of unemployment
A young man takes out a newspaper. 'Modi is a low caste: Mani Shankar Aiyar', screams the headline of the leading Gujarati language daily.
Chhapi, Gujarat: A winter afternoon in Chhapi has all the components that go into the making of an idyllic countryside. The gentle warmth of the sun, a maze of alleys, women running household errands, men throwing furrowed looks at restless children and five young men staring blankly into the distance. The buzz of the assembly elections only a day away seems distant. The occasional goods train cuts through the somnolence only for the hush to descend again.
A young man idly takes out a newspaper, others peer into it. "Modi is a low caste: Mani Shankar Aiyar", screams the headline of the leading Gujarati language daily. "See what this leader said. Ye theek nahi hai (this is not right)," says Bhavesh Kumar, carelessly folding the newspaper and throwing it on a heap of cartons. The other four men nod, quite uncaring of the twist the paper has given to the Congress leader's statement by linking it to Prime Minister Narendra Modi's caste.
Away from prime time news and its fulminating anchors, news that Aiyar called Modi a 'neech aadmi' (low life) has finally reached Chhapi, which falls in Vadgam constituency of north Gujarat's Banaskantha district.
The constituency votes on Thursday in the second and final phase of the assembly elections.
The young men laugh on hearing that the comment occupied prime time slots across TV channels, prompting the Congress to suspend the senior politician. Then, an element of seriousness sets in, the ennui giving way to searching questions and worries about the future. "If only this much time was spent discussing the lack of jobs even for qualified people like us," Bhawesh laments.
Bhawesh, a Dalit, is the son of a government school teacher. He runs a mobile repairing shop in the Chhapi village market, abutting the local railway station. The 29-year-old has completed MA (Master of Arts) as well as BEd (Bachelor of Education).
"I had scored over 80 percent in the Class 12 board exam. Subsequently, I also completed the Primary Teachers Certificate (PTC) course. But then the government made TET (Teachers Eligibility Test) compulsory and my PTC course had no value anymore," he says.
TET was made mandatory for recruitment of teachers in many states after the enactment of the Right to Education Act.
"I have taken the test thrice but missed out for a few points. I don't like it here (running a shop) anymore," Bhawesh says, frustration writ large on his face. After paying a rent of Rs 1,500 and other establishment costs, he is left with just Rs 8,000-9,000 every month. He says the growing popularity of 4G high-speed mobile services has robbed him off a major source of income as people don't flock to him anymore to get songs or movies downloaded.
Kaushik Rawat, Bhawesh's friend, seconds him. Rawat's bloodshot eyes are a clear giveaway that he is inebriated, not very surprising in a dry state with a flourishing black market. Rawats are classified as a Scheduled Caste community in Gujarat.
"Look at you, you are 29 and single. But alcohol has turned you into a 40-year-old. Who will marry you now?" Bhawesh and Sanjay Thakore playfully admonish their friend, who works at one of the many diamond polishing units in Vadgam for a paltry pay.
The much-touted Gujarat model of development seem to have skipped this part of Gujarat completely, the youths say. "In dry state Gujarat, it's not alcohol, but jobs that seem to have dried up," quips Bhawesh. They are not first-time voters and elections do not excite them anymore. Asked about their voting choices, the Dalits in the group say in a matter-of-fact tone that they choose Congress while Thakore says he supports the BJP, "knowing well" that in this Dalit-Muslim dominated area its prospects are not that bright.
The constituency is witnessing a fight between Congress-backed independent candidate Jignesh Mevani and BJP's Vijay Chakravarti. Congress' Manibhai Vaghela won the last election but has withdrawn this time following the party's decision to back Mevani.
The results for the 9 and 14 December election will be announced on 18 December.
Click here for detailed coverage of Gujarat Assembly Election 2017
Politics
Modi said the government is fully prepared to give the answers that the people of the country want and that he hoped that the Monsoon Session is productive and dedicated to meaningful discussion
India
The 78-year-old Lingayat strongman said this evening that he was yet to receive the 'message' from the party's Central leadership on whether he should continue in his post or quit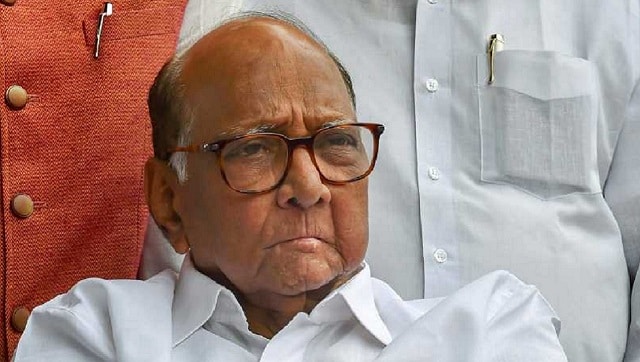 India
A veteran leader widely recognised for his political acumen, Pawar is the main architect of the Maha Vikas Aghadi government in Maharashtra and is seen as a lynchpin for any future opposition alliance against the BJP