In communally sensitive Bengal, BJP-RSS sees a chance to make a mark with polarising posturing
In Bengal, RSS had been biding its time, waiting for this moment to arrive. The party has increased its vote share from the last Assembly election, and RSS leaders maintain that they have been working on a 'long term Bengal project'
Bengal, for many decades now, has had the dubious distinction of being a state where political violence is widespread, even in normal times.
In the past, Congress and various shades of Left parties (Communist parties as well as ultra-radical Naxal groups) had been the principal executors of such violence. Post-2014, however, we find that a third force, represented by the Rashtriya Swayamsevak Sangh (RSS) and the Bharatiya Janata Party (BJP), has begun to aggressively articulate this language of violence. Their target: Chief minister Mamata Banerjee.
On Wednesday, BJP youth wing leader Yogesh Varshney declared a Rs 11 lakh bounty on Banerjee's head. According to a report by news agency ANI, Varshney had said, "Those who will bring West Bengal Chief Minister Mamata Banerjee's head, I will give that person Rs 11 lakh. Mamata Banerjee never allows Saraswati Puja, fairs during Ram Navami; during Hanuman Jayanti procession, people were lathi charged and brutally beaten up. She organises Iftar party and always supports Muslims."
Apparently, the BJP leader was enraged by the police lathi charge on a Hanuman Jayanti procession in Birbhum district. This is not the first time Sangh Parivar leaders have handed out violent threats. Nor is this the first time that some among them have declared bounties on heads of rival party leaders. Only last month, Kundan Chandrawat, RSS's mahanagar sahprachar pramukh in Ujjain, had announced a Rs 1 crore reward to anyone who would bring him the head of Kerala Chief Minister Pinarayi Vijayan.
By now there is an identifiable pattern that has emerged to the verbal and physical violence routinely being unleashed by activists and leaders of numerous RSS affiliates. The strength of these affiliates is not important. Fuelling this new-found aggression and confidence is the numerically strong BJP-led central government, and the many victories the party has recently notched up in different state Assembly elections.
Within a span of just two years, three rationalists — Narendra Dabholkar, Govind Pansare and MM Kalburgi — were assassinated by members of a pro-Hindutva, right-wing fringe group. Taking the law into their own hands, members of cow protection groups are randomly beating up — even killing — people suspected of slaughtering cows or eating beef.
And if such violent activities are playing out outside the formal political system, local leaders of the Sangh Parivar are issuing dire threats to the political opposition within the system as well.
In Bengal specifically, the RSS had been biding time — waiting for this moment to arrive. True, the BJP's performance in terms of seats in the 2016 Assembly election was nothing to write home about. But the party had increased its vote share from the last Assembly election in 2011. RSS leaders maintain that they have been working on a "long term Bengal project". They also say that the Narendra Modi government's victory has advanced their ideological project in the state.
This is the context within which one must locate the aggression of the state's BJP leaders. Rewind to last December. Dilip Ghosh, BJP's Bengal state president, publicly abused and threatened Mamata Banerjee. "She (Mamata) went to Delhi and had her programmes of protests unopposed. We could have dragged her by (her) hair and threw her out if we wanted," Ghosh said.
Coming under fire from opposition leaders, Ghosh, predictably, apologised for this remark. Just like BJP leader Kailash Vijayvargiya predictably told the media that he doesn't agree with Yogesh Varshney's remarks. "Don't agree with such remarks. There is anger against Mamataji for her appeasement politics, but can't support violence," Vijayvargiya said.
However, the qualifier (denouncing Banerjee for her appeasement politics) indicates an ambivalent approach, and lends tacit support to such threats of violence.
In a communally sensitive state like Bengal, BJP and RSS are deliberately — and dangerously — using strategies to deepen polarisation, create an atmosphere of anxiety. Consider in this context Dilip Ghosh's recent inflammatory remarks, daring the police to prevent Hindu religious organisations from taking out Ram Navami processions brandishing tridents and swords on 5 April.
The Times of India on 2 April quoted Ghosh as saying, "Who are the police to issue permission? In Ram Rajya, people worshipped Ram for centuries. Do we have to take permission for that? It is ludicrous. People in Bengal will worship Ram and this time they will do it with arms. If we are few, only then will the law be used against us. A showdown of the Hindus here will help protect the temples… those feeling uneasy with it are free to leave India. Nothing will matter if two to four crore people cross over. You are welcome to move out of India."
There is only one way to deal with such leaders going rogue: Strip them of the offices they occupy and sack them from the party. But who will take such a move when the entire political strategy of the Sangh Parivar works to exploit exactly these faultlines?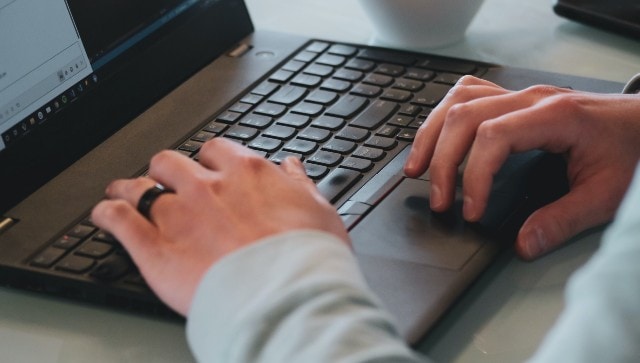 India
The results will be available on official websites from 4 pm on 22 July. Students can also get their results through SMS or Mobile App from 4 pm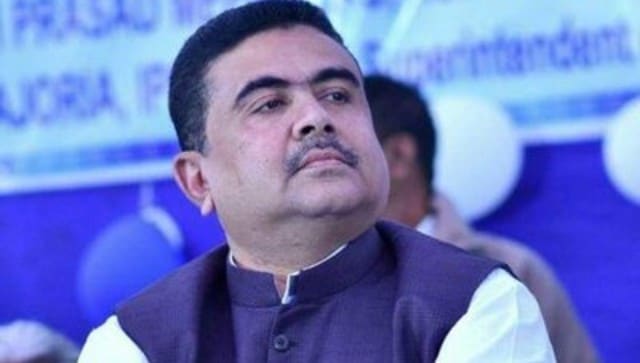 Politics
Eight BJP MLAs resigned as heads of Assembly panels in protest against Roy's appointment, whose disqualification is being sought by the BJP under the anti-defection law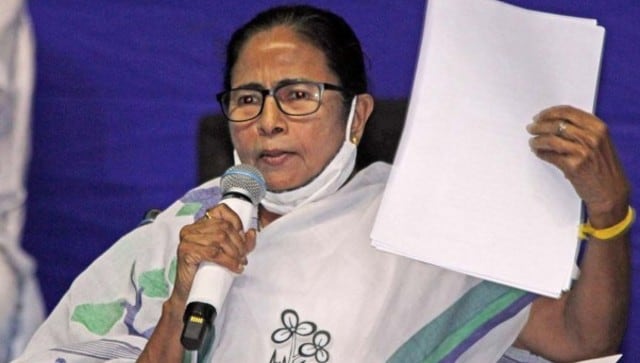 India
Banerjee also expressed surprise over the conclusion that the NHRC arrived at in its report without taking into account the views of the state government