In Bihar, Lalu Prasad Yadav's spectre looms large over Nitish Kumar's attempt to end jungle raj
Neither RJD leader Lalu Prasad Yadav nor his family members are novice to corruption. The recent reports of Bihar deputy chief minister Tejashwi Prasad facing an inquiry by the Central Bureau of Investigation (CBI) for amassing Benami properties did not come as a shock to many.
Bihar chief minister Nitish Kumar's resignation on Wednesday lays bare the spectre of corruption looming large in the form of Rashtriya Janata Dal (RJD) chief Lalu Prasad Yadav and his family members.
While Nitish's decision comes as a shock, recent reports of Bihar deputy chief minister Tejashwi Prasad facing an inquiry by the Central Bureau of Investigation (CBI) for amassing benami properties had not come as a shock to many in the state, who have long suffered the goonda raj that prevailed in Bihar when RJD was in power.
Lalu, his wife Rabri Devi, and Tejashwi have all been named as accused in a CBI case in connection with transfer of three acres of prime land in Patna to the family by two businessmen, allegedly in return for licences to run two IRCTC hotels in Ranchi and Puri, back when Lalu was railway minister.
Let's not forget that despite being a major player in the "mahagathbandhan", Lalu does not rule Bihar anymore. His alliance partner JDU gave Tejashwi four days to "come out with facts in public against the accusations".
Bihar chief minister Nitish Kumar was elected on a plank of good governance and zero toleration towards corruption. But with more and more corruption charges cropping up against Lalu, and Nitish still remaining silent on the issue, Sushashan Babu's reputation is under threat.
Since Nitish took over as chief minister, the face of Bihar has changed for the better. He has been able to tame the jungle raj and bring about development in the state.
Lalu ruled over a kingdom where even journalists were murdered in full public view and corruption was rampant. In fact, the Yadav clan and corruption are synonymous with each other. You cannot think about one without invoking the other. Not just Lalu and Tejashwi, but also Rabri Devi and Lalu's daughter Misa Bharti are being investigated.
Tejashwi has been facing a backlash because his security guards thrashed media persons when they tried to question the deputy chief minister. As this Firstpost article mentioned, the incident was only a reminder of the dark days of the Lalu-Rabri rule.
"The RJD has always been feared by the people in Bihar, which is precisely why Lalu and his clan were discarded in 2005 (Assembly elections), 2009 (General), 2010 (Assembly) — when Rabri lost elections from both the constituencies she contested — and 2014 (General)," the article said.
The fact that Tejashwi and his men had no concern of the law and casually justified the beatings again prove that remnants of jungle raj still remain in Bihar.
A report in Catch News stated that the rise of Lalu saw an enormous rise in criminal activities in the state. It is also alleged that the most notorious criminal activities were organised and carried out by his brothers-in-law Sadhu and Subhash Yadav. Lalu is even thought to have used muscle power to remain in politics.
One of his most trusted men was Mohammad Shahabuddin, who was sent to jail after being accused in the murder of Rajiv Raushan. Raushan was a witness in the brutal murder of his two brothers, Girish Raj and Satish Raj, at Shahabuddin's native village in Siwan district on 16 August, 2004. Shahabuddin was convicted on charges of criminal conspiracy, kidnapping and murder. Lalu has time and again expressed his support for Shahabuddin and even accused the BJP of creating a controversy around the matter.
The Catch News report also said that a lot of political murders were reported under the Lalu-Rabri regime and kidnapping was the only industry that flourished in those years.
'Rangdari Tax' also became mandatory for people to pay under the Lalu regime. As India Today explained, it is a tax that one is entitled to collect for just being a rangdar (local terror). The daily turnover of the rangdars was thought to be around Rs 10 lakh. Needless to say, they worked in collusion with Lalu and Rabri, both of whom had their turn on the chief minister's throne. The police also turned a blind eye to the crime after getting their cut, the report said.
Nitish's liquor ban also seems to have dealt a major blow to one of the Lalu regime's most popular liquor, Ranthi Express. It was a brand of country liquor, brewed locally by people with huge political connections. As Ajay Singh explained in this Firstpost article, "The brew was so strong that one would metaphorically 'drop dead' after consuming just one pouch of the liquor."
Nitish is trying to undo the anarchic system run by Lalu in the state, and despite being in an alliance with RJD, he has surprisingly been able to achieve a lot.
As Daily-o pointed out, crime under Nitish has declined across most categories, including murder and rape. The average number of cognisable crimes per month has declined to 15,089 during November-December 2015.
Bihar's GDP (gross domestic product) as a percentage of India's GDP has been steadily increasing since Nitish became the chief minister, as Livemint points out. Bihar's per capita income has also increased under Nitish. The life expectancy of the people of Bihar is also higher than the all-India average.
Nitish's emergence as chief minister marked a "definite deviation from a political order which promoted social acrimony at the expense of people's welfare and development," wrote Ajay Singh for Firstpost. Nitish also resurrected people's confidence in the government. The state witnessed construction of a record number of bridges and highways in those five years, which also saw the state's growth rate surpassing even Gujarat.
With the Lalu family repeatedly reminding the nation of the bleak days of their rule, it has become increasingly difficult for Nitish to continue with his development agenda. He seems to be moving away from his present alliance partner to his former partner, the BJP. Nitish was the only Opposition leader to endorse NDA's presidential candidate Ram Nath Kovind. This shift might be an indication of his intention to distance himself from the tainted family and keep the trust of the people alive. Will he actually sever ties and move camps though? We may know that sooner than believed earlier.
Find latest and upcoming tech gadgets online on Tech2 Gadgets. Get technology news, gadgets reviews & ratings. Popular gadgets including laptop, tablet and mobile specifications, features, prices, comparison.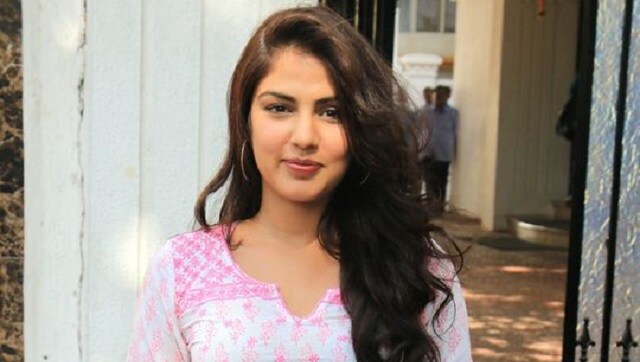 India
The actor has sought transfer of an FIR lodged against her in Patna, in connection with Sushant Singh Rajput's death, to Mumbai
India
Sushant Singh Rajput's father KK Singh had spoken to Nitish Kumar and requested the CBI to investigate the matter.
India
A total of three merit lists will be released by the board on the OFSS portal. Students will have to enroll in the college or school in which their names appear