In a first, Kejriwal promises 70 manifestos for 70 Delhi seats
The AAP convener said he will work towards improving the conditions of government schools and hospitals.
AAP convener Arvind Kejriwal today created a record of sorts as he announced that his party will prepare 70 different manifestoes for each of the 70 assembly seats in Delhi in consultation with residents, a political move that is unheard of in recent times.
Indicating that his is a participatory party, Kejriwal said "There will be 70 manifestos and one common manifesto for entire Delhi," said Kejriwal.
With every rally Aam Aadmi Party (AAP) organises, erstwhile activist Kejriwal is giving clear signs of a smart politician in the making as he takes on Delhi Chief Minister Sheila Dikshit and her government with increasing aggressiveness.
Sunday turned out to be no different as a group of AAP supporters marched from Jantar Mantar to the chief minister's residence to submit more than 10 lakh protest letters due to allegedly inflated power and water bills.
Even as around 100 AAP members left to submit the letters, Kejriwal stayed put at Jantar Mantar and used the occasion to announce his electoral promises -- much ahead of the Congress and BJP. He spoke about possibilities and promises that will materialise if his party comes to power in upcoming Delhi assembly polls scheduled later in 2013. And he made sure that he had something for everyone.
Propagating the idea of local self governance, a concept he often spoke of as a social activist, Kejriwal said all the money allocated to councillors and MLAs would be spent in consultation with residents of the area.
He continued the attack on Dikshit government over the rise of power and water tariff in the national capital. He said if elected to power, his party will reduce the power bills by half. Every family in Delhi will get 3,000 litres of water per month free of cost, he said.
AAP took into account the population of living in resettlement and unauthorised colonies, considered a crucial voteback of Congress party. Kejriwal said his party will regularise more than 1,600 unauthorised colonies within a year of coming to power.
The party convener said he will work towards improving the conditions of government schools and hospitals. AAP will make a law to curb the trend of politicians running private schools, he said.
For traders, AAP promises to draft laws which ensures bribe free trading.
To improve the law and order situation in the city, Kejriwal said AAP will form citizen security squads in each assembly constituency which be manned by former army personnel.
Kejriwal gave a call to his party supporters to gherao the MLAs in their respective constituencies on 19 May.
Find latest and upcoming tech gadgets online on Tech2 Gadgets. Get technology news, gadgets reviews & ratings. Popular gadgets including laptop, tablet and mobile specifications, features, prices, comparison.
India
As many as 45 doctors and 160 paramedics from the paramilitary forces are in Delhi for deployment at the DRDO hospital and at a COVID care centre in Chhatarpur, the MHA said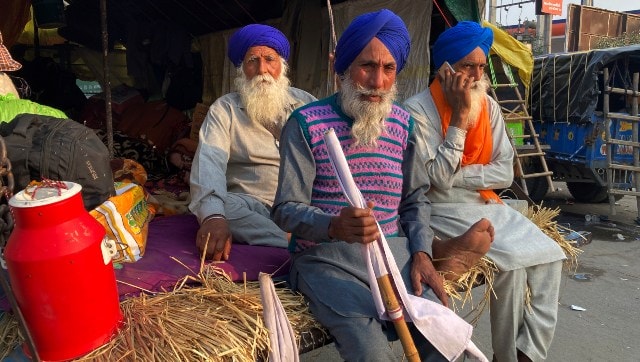 India
Senior advocate Ramesh Gupta said the government should have taken lawyers into confidence as 'farm laws are simply not related to routine revenue matters, but contractual and commercial ones too'
India
Farmers Protest LIVE Updates: Meanwhile, Amit Shah said, "I appeal to the protesting farmers that govt of India is ready to hold talks. The agriculture minister has invited them on December 3 for discussion. The government is ready to deliberate on every problem and demand of the farmers"