I'm a victim of big conspiracy of AAP's internal politics: Asim Ahmed Khan
Asim Ahmed Khan trained his guns at the AAP and said he was a 'victim' of a big conspiracy of party's 'internal politics'.
New Delhi: A day after his sacking over graft charges from the Delhi cabinet, Asim Ahmed Khan trained his guns at the Aam Aadmi Party and said he was a "victim" of a big conspiracy of party's "internal politics".
Addressing a news conference, he said he was being made a "sacrificial goat" and there was a "threat to his life".
The Ballimaran MLA did not take any question and left more questions than answers over his sudden removal.
"I was more surprised than anyone else. I came to know about my removal two hours after it was done. I was in a place for around two-and-a-half hours whose details I will give you later. I was cut off from the outside world as my mobile was switched off," the former Environment, Food and Supplies Minister said.
"I have asked the party to give me the audio tape but I am yet to get it," he said.
"Who is the other voice? The mediator was no builder or a mediator. He is Shakeel Malik, AAP's co-convenor of Uttar Pradesh, and Director of the Delhi Minority Finance Corporation. Why was his named not revealed? I haven't even been given a CD of the conversation," Khan claimed.
The venue of the news conference was his father's opulent two-storey mansion in Darya Gang area in Old Delhi filled with his supporters and family members, in an apparent show of strength.
"The entire thing was scripted between 3.30 pm and 6 pm. I was asked to resign at 3.30 pm. What happened during those two-and-a-half hours? Who was there with me during that time...cannot be revealed at this point of time. I have 70 percent proof of those involved."
Daring the party, he said, "I will spill the beans of the conspiracy in the next conference. Revealing the names now will only hurt my attempts to uncover the conspiracy. I will name everyone, even if its a councillor or a chief minister," Khan said, as his supporters shouted anti-Arvind Kejriwal slogans.
The party declined to respond to Khan's charges.
"He is free to defend himself. On our part, the Delhi government has referred the case to the CBI and he should give his defence before the investigating agency," party spokesperson Deepak Bajpai said.
Khan also paraded a man named Javed, who he claimed to be the owner of the house, from whom he had allegedly demanded Rs 6 lakh as bribe.
"I swear by Allah that Asim Khan has never done such a thing. I neither asked for any money nor did I accept any bribe," he asserted.
He also attacked Imran Husain, who replaced him in the Kejriwal ministry, saying there are "certain charges" against him, but did not elaborate further.
PTI
Find latest and upcoming tech gadgets online on Tech2 Gadgets. Get technology news, gadgets reviews & ratings. Popular gadgets including laptop, tablet and mobile specifications, features, prices, comparison.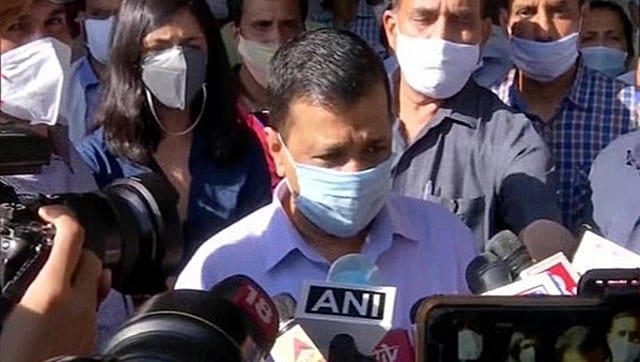 India
Arvind Kejriwal said that the news about the sexual assault on a 12-year-old girl in Delhi's Paschim Vihar has shaken his soul to the core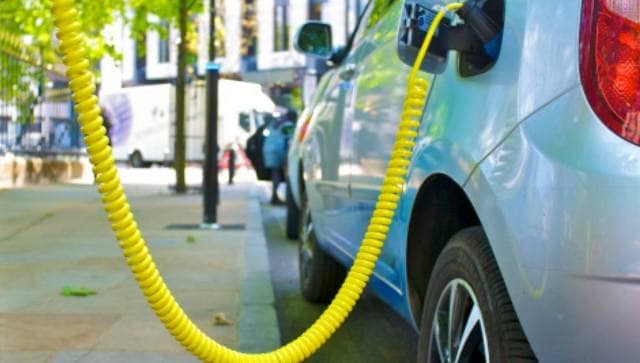 India
Delhi CM Arvind Kejriwal said the new EV policy will boost economy while announcing a target of 25 percent electric cars in the National Capital by 2024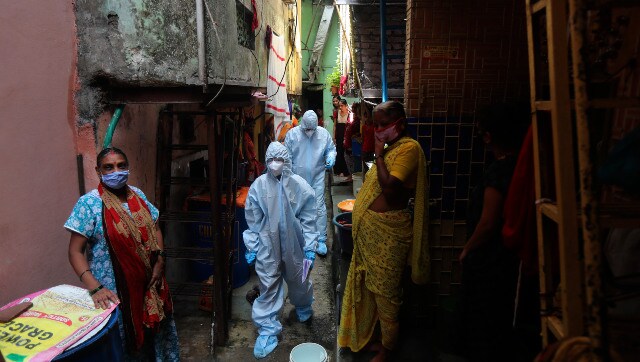 India
According to the govt's 'Delhi Corona' app, currently only 2,783 of the 15,438 beds dedicated for COVID-19 patients in private and govt hospitals are occupied