IITians, a playback singer, a plumber: PM Modi's new ministers are an eclectic mix
The 21 new ministers who joined Prime Minister Narendra Modi's team on Sunday represent different regions, states, communities — and professions, including two IITians, a Bollywood singer and a pilot.
New Delhi: The 21 new ministers who joined Prime Minister Narendra Modi's team on Sunday represent different regions, states, communities — and professions, including two IITians, a Bollywood singer and a pilot.
The variety of professionals among newly inducted ministers includes a well-known singer, an Olympic medallist and former army officer, two IIT-ians (one also from Harvard), a chartered accountant, a pilot, a doctor, businessmen and industrialists.
The prime minister, who headed a 44-minister team in the last over five months as per his promise of 'minimum government, maximum governance', has been forced to do the balancing act to give due representation to states, regions, various communities and also infusing fresh faces into governance.
The induction saw four cabinet ministers, three ministers of state (MoS) with independent charge, and 14 ministers of state.
Manohar Parrikar, who quit as Goa chief minister Saturday, was the first to be inducted as a cabinet minister. With an IIT background, Parrikar is well known for his hands-down approach to governance and simplistic demeanour.
Suresh Prabhu, who made it to the cabinet from Maharashtra, is a chartered accountant by profession and former union power minister known for his action-oriented approach.
Jagat Prakash Nadda, the trusted lieutenant of Prime Minister Narendra Modi and BJP president Amit Shah in the party, has been made a cabinet minister. He is among the senior most general secretaries in the BJP. He comes from Himachal Pradesh, which did not have any representation in the Modi government.
Jat community leader Birender Singh, who has been termed as a political "tragedy king" for failing to make it to be Haryana's chief minister or a union minister, has finally made it to the union cabinet. He quit the Congress, with which he was actively involved for 42 years, to join the BJP August this year. He is the third union minister from Haryana in the Modi government.
The three MoS (independent charge) include BJP leader from Telengana Bandaru Dattatreya, Rajiv Pratap Rudy, a pilot and senior politician from Bihar, and BJP MP from Gautam Budh Nagar (Noida) Mahesh Sharma, a doctor.
Bihar got three ministers in Sunday's induction. Besides Rudy, others included are Ram Kripal Yadav, who left the RJD to join the BJP before the Lok Sabha polls, and firebrand BJP MP Giriraj Singh (both MoS), who has courted controversies for his statements. They all are from Bihar.
Uttar Pradesh, which gave 71 Lok Sabha seats to the BJP, got three new ministers. These aree Mukhtar Abbas Naqvi (BJP's Muslim face), Ram Shankar Katheriya (a Dalit face and BJP's Agra MP), and Sadhvi Niranjan Jyoti, a first time MP from Fatehpur.
Modi's home state Gujarat too got two ministers with Haribhai Parthibhai Chaudhary and Mohanbhai Kondariya (first-time MP from Rajkot) being included.
Rajasthan, which had only one minister in the union government, got two ministers this time.
Sanwar Lal Jat (MP from Ajmer), who defeated Congress leader and former union minister Sachin Pilot in the Lok Sabha polls, was inducted as an MoS.
First-time MP (Jaipur-rural) and Olympics silver medallist Rajyavardhan Singh Rathore also comes from Rajasthan. A former army officer and international shooter, Rathore is among the fresh faces given ministerial responsibility.
BJP MP from Maharashtra Hansraj Ahir, who played a key role in exposing the multi-million rupee coal scam, was inducted. He is the second minister from Maharashtra (along with Suresh Prabhu) to be included in the government.
Telegu Desam Party (TDP) MP from Andhra Pradesh Y.S. Chaudhary, an industrialist, was inducted from among the NDA allies.
Former union finance minister Yashwant Sinha's son, Jayant Sinha, who has an IIT and Harvard Business School background, is an MP from Jharkhand.
Singer Babul Supriyo, 43, who is a first-time BJP MP from West Bengal, has made it as an MoS. His inclusion is being seen as a move by the BJP to make inroads in West Bengal. He is the youngest of the ministers inducted Sunday.
First-time MP from Punjab, Vijay Sampla is from the Dalit community and was a plumber in his early days. A businessman by profession, he has a strong RSS background.
IANS
Find latest and upcoming tech gadgets online on Tech2 Gadgets. Get technology news, gadgets reviews & ratings. Popular gadgets including laptop, tablet and mobile specifications, features, prices, comparison.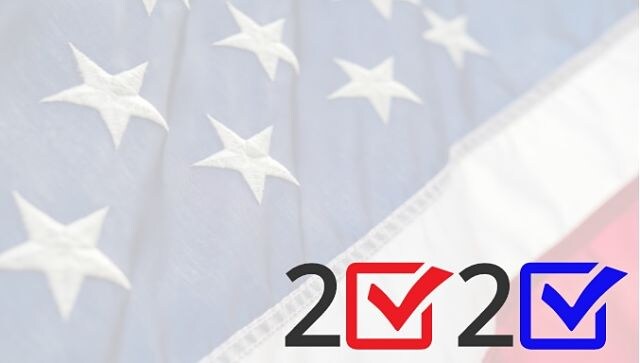 World
Illinois is a midwestern state bordering Indiana in the east and the Mississippi River in the west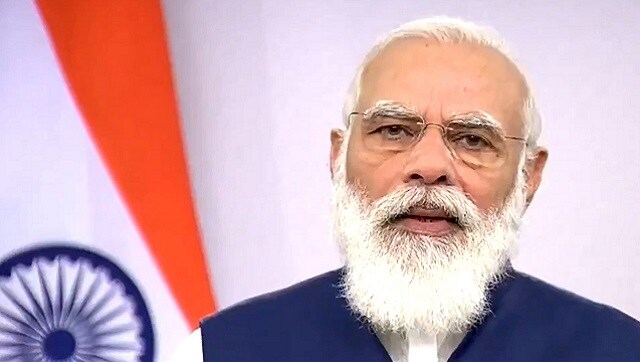 India
Narendra Modi to address nation LATEST Updatess:Addressing the nation over Covid-19 crisis, Prime Minister Narendra Modi Tuesday said that the lockdown may have been lifted in the country but warned saying that the "virus is still out there"
India
This will be the prime minister's seventh address to the nation since he announced a country-wide lockdown in March to curtail the spread of COVID-19