'If we stop BJP in UP, we can stop them in India': Akhilesh Yadav urges Opposition to unite ahead of Lok Sabha polls
Taking a dig at BJP chief Amit Shah over his claim that BJP will rule for the next 50 years, Akhilesh Yadav said, 'Forget 50 years, people will give their verdict in 50 weeks.'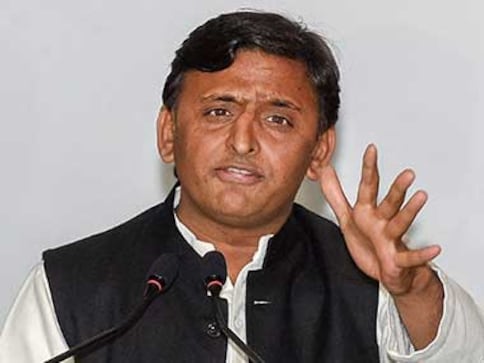 New Delhi: Samajwadi Party (SP) chief Akhilesh Yadav Sunday urged all Opposition parties to unite to oust the BJP and said if the saffron party is defeated in Uttar Pradesh, it can be stopped from coming to power in the Centre.
"The Congress has the biggest responsibility and it should show a big heart by taking everyone along. It should hold discussions with all Opposition parties," he said.
"The Opposition will choose its leader after the Lok Sabha polls and it should set aside differences to achieve the larger goal of ousting the BJP," the former Uttar Pradesh chief minister said.
"We will choose our leader (of the grand alliance) after the elections. We have to stop the BJP. If we can stop the BJP in Uttar Pradesh, we can stop them in all of India," Yadav said at the NDTV Yuva conclave.
Taking a dig at BJP chief Amit Shah over his claim that his party will rule for the next 50 years, he said, "Forget 50 years, people will give their verdict in 50 weeks."
"The Congress has the biggest responsibility today, they need to open their hearts and should take everyone along. I am in constant touch with (BSP chief) Mayawati ji," he said.
Yadav said for the sake of a crucial alliance to be put in place, "I am willing to play a supporting role".
Speaking at the conclave, Rashtriya Janata Dal (RJD) leader Tejashwi Yadav said, "I am here to save the country."
He said he opposed the RSS-BJP ideology and not individuals.  "They say we only oppose Prime Minister Narendra Modi, we have no other agenda. Did we not oppose the BJP and the RSS earlier? Our fight is against the ideology not individuals," the RJD leader said at the conclave.
Tejashwi Yadav alleged that currently, there is a practise of vindictive politics and either one has to stand with folded hands or else face harassment by the present dispensation.
Lok Janshakti Party leader Chirag Paswan claimed that Modi will come to power and will be the prime minister again in 2019.
Akhilesh Yadav alleged that the Samajwadi Party lost in Uttar Pradesh because the RSS misled people, but people have now seen through them.  He said the faith of Opposition parties has been shaken.
"Not just our parties, but to save the country we have to stay away from RSS. The RSS creates a divide between us based on religion, caste. That is why I am against them," he said.
Yadav alleged, "The BJP's plan was to keep the youth fighting among themselves over religion and caste so that they do not ask for jobs and income."
Asked about the alliance with the Congress ahead of the Uttar Pradesh polls, he said, "My alliance with Rahul Gandhi in Uttar Pradesh was the right thing to do at the time, people did not understand our message, we were not able to communicate our message properly."
Opinion
Many of the UK's prominent parliamentarians constantly provide ideological succour to both Khalistani and Islamist terror from constituencies across the whole of Britain
Opinion
The BJP cannot simply be cast into the western framework of right-wing or left-wing, nor can it be identified as a 'conservative' or a 'liberal' party
Politics
Rahul Gandhi is Congress MP from Wayanad, Kerala. He has been disqualified as a Member of Lok Sabha following his conviction in defamation case over his 'Modi surname' remark