I-T raids on Lalu Prasad's 'benami' properties: RJD attack on BJP office will hurt Nitish Kumar's image
RJD chief Lalu Prasad Yadav's response to the Income Tax Department's raids at 22 locations to unearth his family's ill-gotten wealth was to send his party workers armed with lathis and party flags and attack BJP's office in Patna.
RJD chief Lalu Prasad Yadav's response to the Income Tax Department's raids at 22 locations to unearth his family's ill-gotten wealth was to send his party workers armed with lathis and party flags and attack BJP's office in Patna. This move, however, is likely to hurt Bihar Chief Minister Nitish Kumar more than the BJP.
The RJD men succeeded in damaging some vehicles parked outside the BJP office on Birchand Patel Path in Patna, however, they probably had underestimated the muscle-power of the BJP, as its workers managed to ward off the attack. The entire episode was captured by television cameras present at the spot.
The question remains why did Lalu send his men to indulge in violence and make the headlines as he could not be naive enough to believe that the mere presence of some local goons would intimidate the party's central ruling dispensation. Lalu, after all, has been one of the finest practitioner of realpolitik, in all its intent and purposes and has been the most commanding figure in Bihar politics for the last 25 years.
He would know that an act of this nature would only infuriate the BJP top brass. If at all they had any role to play in the raids conducted against him on Tuesday then action against him by the Income Tax Department, ED and other such agencies would only get further intensified.
Though some reports suggest that Lalu was unaware of his party men attack on the BJP office, but in a highly-controlled party like the RJD, such an audacious move is not possible without a clear nod or instruction from one of the lead members of the Lalu Yadav-Rabri Devi family.
By doing this, Lalu or some other member of family is hurting Chief Minister Nitish Kumar's 'Sushashan Babu' (governance man) image. Nitish's biggest USP was his administration's ability to maintain law and order in the state. Now if Nitish acts against the RJD men and puts them behind bars for rioting at BJP office, he will earn the wrath of his friend-turned-foe-turned-friend Lalu and will be accused by him of playing in BJP's hand. If he fails to act, he would be accused of turning a blind eye to his alliance partner's condemnable act of violence to remain in power.
An hour before the incident, a senior JD(U) leader told Firstpost how RJD had been restrained in its actions since Tuesday (after the news of Income Tax raids against Lalu poured in) just because Nitish was at the helm in the state. Had there been any other chief minister, given the attitude of the RJD leaders and workers, the state would have been in turmoil. The JD(U) leader was mistaken. He couldn't have estimated the RJD's game plan.
Nitish and Lalu may be alliance partners but sources in both the parties have indicated their discomfort with their ally. Nitish is not willing to be on Lalu's leash, particularly on issues concerning his image but Lalu and his men don't miss an opportunity to let people know that RJD was the biggest component in the ruling Mahagathbandhan (RJD- JD(U) and Congress) and that it was not Nitish Kumar government but it was Nitish-Tejashwi Yadav government.
The events of the past fortnight — the Supreme Court order in Rs 900-crore fodder scam, a series of well-documented revelations on Lalu and his family acquiring landed properties in Bihar, Delhi and elsewhere, and alleged fictitious transactions through shell companies — have changed the power dynamics in Bihar.
All these allegations against Lalu and his family have created a situation where it has become important that RJD remains in power in Bihar. Lalu's dependence on Nitish has increased. Lalu can't afford to be out of power in these difficult times.
But then Lalu can't be seen to surrendering to Nitish and if things come to a breaking point in the future, he can't let the latter get away with an untarnished image.
The JD(U), on its part, is closely watching the unfolding situation. Nitish has directed his party men not to talk to media over issues relating to Lalu and family's properties and the I-T raids. "What do we have to say. How do we know how Lalu, his sons and daughter acquired prime properties in Bihar and outside. We can't be seen defending his misdeeds. Nitish ji can't sully his image for Lalu", a JD(U) leader said.
Nitish's remarks to media on Tuesday after the raids was cryptic: "You say raids have been conducted at 22 places but why are you not showing all those places."
For now, Nitish is showing his prudence through his patience. He does not want to take any step in haste. There is a belief in his party that corruption cases don't impact political fortune of leaders with a solid caste base, but that is no longer valid — Mayawati and Mulayam Singh-Akhilesh Yadav decimation in UP is taken as a shining example of the changed political norm.
Then there is an argument that when Lalu was charged in the fodder scam case there was nothing on the ground that could reflect his corrupt practices. The latest revelations, pictures of under construction mall, palatial houses and farm houses in Delhi and the Income Tax raids at various locations have changed that scenario.
Lalu's hidden wealth, at least a portion of it, is now on display to people and that could change popular perception, even among his core support base of Yadav-Muslim. The bravado of attacking BJP office in Patna too would not go down well. Thanks to the follies of his partner, Nitish Kumar has to do a tight rope walk.
Find latest and upcoming tech gadgets online on Tech2 Gadgets. Get technology news, gadgets reviews & ratings. Popular gadgets including laptop, tablet and mobile specifications, features, prices, comparison.
India
Yadav, a seven-term MLA from Patna Sahib, has served as a minister in all the previous NDA governments in Bihar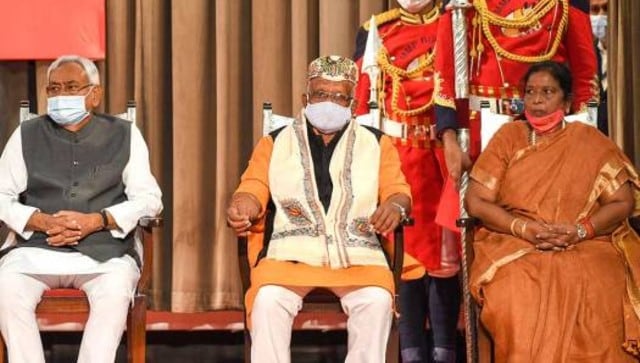 Politics
The members of the newly-constituted 17th Bihar Assembly will also be administered the oath during the session from 23 November to 27 November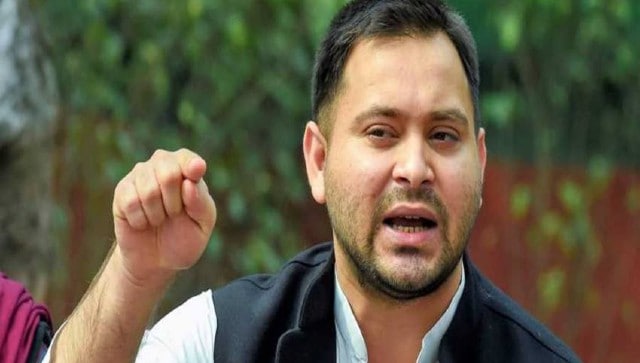 Politics
The RJD leader said that the Mahagathbandhan will point out "discrepancies" to the Election Commission, and would explore legal remedies if the polling body did not satisfactorily address its concerns