I don't vote. That's my protest
It is easy to blame the urban, educated youth for being apathetic to elections. But let's understand his psyche first.
I don't vote. And I am not apologetic about it.
The saviours of the country are free to call me irresponsible. I don't trust them and they don't trust me. That's a fair arrangement. I won't dignify them with a response.
And yes, I understand politics — more than many of the people who claim to have done a favour to mankind by punching keys in the voting machine. I am educated, reasonably intelligent and discuss the country a lot with friends, parents and whoever is interested. I understand Indian economy too. But I refuse to vote.
Why? To begin with, the choices on offer are poor.
I have to vote either for the corrupt party or the communal party. The Corrupt party is communal to some degrees and the communal party is corrupt to some degrees. Others in the fray are too weak. They have their weaknesses too. Even if I ignore these, such parties won't win on their own. They will eventually tie up with either of the two bigger parties. Thus I end up voting either the communal party or the corrupt party to power. None promises me hope.
Members of Team Anna would like me to vote out the corrupt party. That means voting in the communal party, which has no great aversion to corruption. They would like me to go to the polling station just to reject candidates put up by parties. Why would I do that? I won't vote. That's the way I prefer to protest.
It is possible I may choose a party. But the candidate I have to select could be disappointing. Because, I know – thanks to endless discussion on local politics – the candidate of the party is a goon and his followers are known to resort to the rough arm tactic to get their way. It is interesting that he has no criminal cases against him. But I know the truth.
Why do I vote for him? I cannot be expected to vote for any candidate my preferred party throws at me. I am an educated man. I cannot allow myself to be taken for a ride. I would love not to vote. Democracy can wait.
There's another variation to the scenario. There are two candidates – one known to be corrupt and has a criminal record and the other a perfectly honest man with nothing to do with crime. Any day, I would prefer the second one. But there's a hitch. He cannot get work done. He is too meek to throw his weight around and make the disinterested and apathetic local officials work. The other one is not bothered about procedural niceties. He gets the job done. Who would I vote for?
None. My conscience prevents me from voting for a criminal and my intelligence prohibits me from choosing the other. I refuse to vote.
And yes, what do the parties offer me? I am certainly not part of their constituency. One is into caste politics and the other into communal politics and the third is into the politics of convenience – it is casteist or communal depending on the situation. I believe neither in caste politics nor politics based on religion nor politics of opportunism.
However, when people vote for empowerment, as is the case in caste politics, I don't blame them. They have a need. People voting for communal identity may have a specific need too. But my needs are different. I need employment, opportunities and a level playing field to prove myself. At the level beyond my personal concerns, I need a clean government which works for the country sincerely. Who offers me that? Manifestos are empty poll-time documents which no party believes is serious business. I know all the parties make the same promises about my issues without meaning to keep them. I don't trust them. So why do I vote?
Ideology means nothing to me. I am a free thinker and proud to be one. I would hate to be called a Congress-leaning individual or a BJP-leaning or a Left-leaning one. That's demeaning; an insult to me. But our political system is such that one has to vote for one ideology or the other. It means voting for one agenda or the other. Why would I get into that?
I would love to vote. But there has to be reason why I would do that. The Election Commission inspires trust in me but the political parties don't. I cannot relate to their politics – either at the level of intellect or at any other level. I am not stupid or irresponsible as many do-gooders campaigning for voting would believe; I simply don't have the right incentive.
For me, voting is a serious affair, not just a ritual. I respect democracy too much for that. The present circumstances are not to my liking. That's why I refuse to vote. And I am not ashamed of it.
(Confessions of a non-voter)
Find latest and upcoming tech gadgets online on Tech2 Gadgets. Get technology news, gadgets reviews & ratings. Popular gadgets including laptop, tablet and mobile specifications, features, prices, comparison.
Politics
Though the Gehlot government won the confidence vote by voice, Sachin Pilot who was dismissed as deputy CM following a rebellion, was seen sitting next to the Opposition benches away from the chief minister
India
Modi, who took the oath of the prime minister in May 2014, became the fourth longest-serving prime minister after Jawaharlal Nehru, Indira Gandhi and Manmohan Singh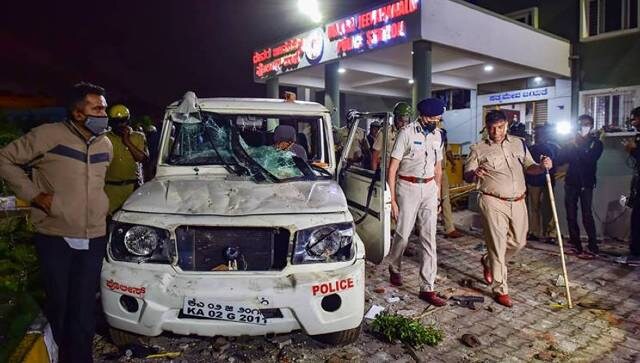 Politics
The SDPI in its attempt to match the RSS, Bajrang Dal and Vishwa Hindu Parishad has allegedly drifted from promoting positive politics committed to empower the Muslims, Dalits and deprived communities