'Humpty Dumpty' Rahul Gandhi isn't living up to his illustrious legacy
Rahul Gandhi doesn't want to have a great fall, so he is learning from Humpty Dumpty.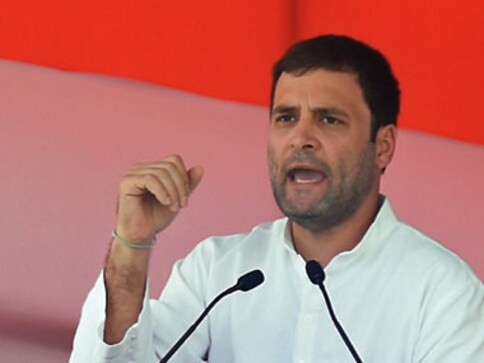 Rahul Gandhi doesn't want to have a great fall, so he is learning from Humpty Dumpty.
In Lewis Carroll's Through the Looking Glass, Humpty Dumpty, contrary to his public image, has a rather erudite conversation with Alice.
'...there are three hundred and sixty-four days when you might get un-birthday presents,' Humpty Dumpty argues.
'Certainly,' says Alice.
'And only one for birthday presents, you know. There's glory for you!'
'I don't know what you mean by "glory",' Alice says.
Humpty Dumpty smiles contemptuously. 'Of course you don't — till I tell you. I meant "there's a nice knock-down argument for you!"'
'But "glory" doesn't mean "a nice knock-down argument",' Alice objects.
'When I use a word,' Humpty Dumpty says, in rather a scornful tone, 'it means just what I choose it to mean — neither more nor less.'
'The question is,' says Alice, 'whether you can make words mean so many different things.'
So, back to Rahul and the defamation case against him for linking RSS "people" to Mahatma Gandhi's assassination. Notice what the Congress vice-president had said at a rally in Bhiwandi — the words that became the subject matter of the defamation case"
"RSS ke logon ne Gandhiji ko goli maari. Aur aaj unke log Gandhiji ki baat karte hain," (RSS people shot Gandhiji. And today, their people talk of Gandhiji) he had argued then.
The question is, like Alice said, whether you can make his words mean so many different things? The petitioner alleging defamation has argued that Rahul castigated the entire RSS for the Mahatma's murder. To which, like Humpty Dumpty, Rahul has replied that he wanted his words to mean what he chose to mean — that people linked to RSS killed Gandhi.
So, legally and technically Rahul is right. He is rejecting the petitioner's interpretation of his words. And, the Supreme Court seems to be agreeing with him.
According to The Indian Express, the bench, which heard the matter for about half-an-hour, said "what we understand is that the accused never blamed RSS as an institution that killed Mahatma Gandhi but the person associated with it." Unfortunately, Rahul may have surmounted a legal wall, but nothing can stop his Humpty Dumpty-esque great fall.
Shahrukh Khan once famously said, "Haar kar jeetne wale ko baazigar kehte hain." It is a pity that the Congress VP doesn't understand the importance of a spirited fight in politics. He doesn't have the courage to take his enemies head on. Every human has two inbuilt mechanisms for dealing with a challenge — either they resort to flight, or they fight. Rahul, as he has painstakingly proven, has always resorted to flight.
In his fight against the RSS, Rahul, like Humpty Dumpty, could have resorted to several knock-down arguments. Gopal Godse, the man sentenced to life sentence for Gandhi's murder, had himself said that he and his brothers, including Nathuram Godse who pulled the trigger, were always part of the RSS. Several probes into Gandhi's murder, especially the one conducted by Supreme Court justice JL Kapur, had pointed out that VD Savarkar, the man idolised by the so-called nationalists and right-wingers, was behind the assassination plot (he was acquitted, though).
But, Rahul let go the opportunity to put several such Hindutva idols under the scanner.
A few months ago, after rushing to Hyderabad Central University after Rohith Vemula's death and then the JNU during the controversy surrounding Kanhaiya Kumar's arrest, the Congress leader backed out of a debate in Parliament, mumbling the most inane of excuses: "They won't let me speak."
That was quintessential Rahul: A man eager to announce grand battles, dare enemies and then finding an excuse to wriggle out of it.
On Wednesday, soon after news of Rahul's legal legerdemain on the RSS issue broke, Dinesh Unnikrishnan argued that the Congress VP's decision shows he is a weak leader.
To call Rahul a leader, is an exaggeration. Leadership is revealed in a crisis, a fighter's reputation is made in a war. Rahul, unfortunately, has always shown his back to a challenge. He is not a leader, but a quitter.
As Firstpost had argued earlier, the defamation trial was a court-sent opportunity for Rahul to prove that he is worthy of a Gandhi surname. Just before her death, Indira Gandhi had famously vowed that katra-katra of her blood will serve the nation even after her death. His late father Rajiv Gandhi had refused to chicken out of the 1991 election campaign in spite of threats to his life and the then government's decision to withdraw his security. His grandfather Jawaharlal Nehru had once bravely taken on a group of right-wingers baying for Mahatma Gandhi's blood on the roads of Delhi.
It is for posterity to decide whether Rahul deserves to be India's prime minister. But, he certainly needs to show more spunk to live up his surname.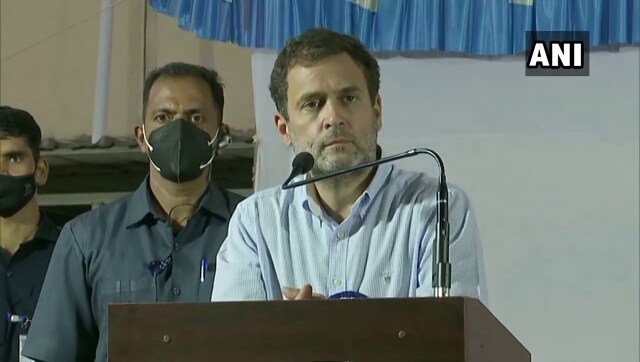 India
Earlier, taking to Twitter, Gandhi posted, "Jo nafrat kare, woh yogi kaisa! (What kind of a Yogi propagates hate)."
India
India vaccinated 2.5 crore people in a single day on Friday to mark Prime Minister Narendra Modi's birthday.
Arts & Culture
What brings the show back from the precipice of unbearable wokeness is that it stops short of cancel culture. It portrays heterosexuality without sneering at it.