Ravi Shankar Prasad slams Congress on Mani Shankar Aiyar's remarks, says comments betray party's elitist mindset
Prasad said from submarine scam to coal gate scam to chopper scam 'aakash se leke paatal tak inhone kuch nahi chhoda (from the skies to the underworld, they did not leave a space where they haven't committed a scam.)'
The politics of allegations and counter allegations ahead of the first phase of Gujarat Assembly elections has reached a new high. Even after the ouster of senior Congressman Mani Shankar Aiyar from the party after his off-the-cuff remarks, the controversy refuses to die down. On Friday, Union Law Minister Ravi Shankar Prasad took a fresh jibe at the Congress party, saying that Aiyar's comments only betray the party's elitist mindset. "Its not about one leader, or party, its about their mindset. Who are you.. that's the sort of thinking they have," Prasad said as he noted that while humour was a part of politics, abuses were not.
Prasad also sought to corner Congress on the issue of corruption, just a day ahead of the poll. "Aaj kal Congress party bhrashtachar ke baare me bohot baate kar rahi hai.. mujhe to ek Hindi ka muhavra yaad aata hai ki 900 chuhe kha ke billi haj ko chali, (Congress party has been talking a lot about corruption these days. Let me recall a Hindi phrase.. After eating 900 hundred rats, the cat goes on a pilgrimage)" Prasad said.
"He said that Congress is the party which did not spare even one of the components of this earth from stinking whiff of corruption," the BJP leader said as he flashed a booklet he said compiled a list of scams that were committed under Congress rule.
Prasad said from submarine scam to coal gate scam to chopper scam "aakash se leke paatal tak inhone kuch nahi chhoda (from the skies to the underworld, they did not leave a space where they haven't committed a scam.)"
Prasad also sought to answer former prime minister Manmohan Singh's criticism of his party. The Congress veteran had slammed the Modi government for "not taking any action to curb corruption".
"It should take action, just like the Congress-led UPA government had taken," he had said.
However, Prasad rebuffed his comments saying the UPA did not act on even a single of its own accord in the 10 years of its rule. "All scams were uncovered by the media and CBI probes were ordered by the courts after PILs. Not even a single enquiry was ordered without court intervention, what is he talking about," Prasad said.
The campaigning for the first phase of election ended at 5 pm on Thursday evening and the polling will be held on Saturday. The keenly contested polls are largely expected to be a two-horse race between the BJP and the Congress. The counting of votes will take place on 18 December.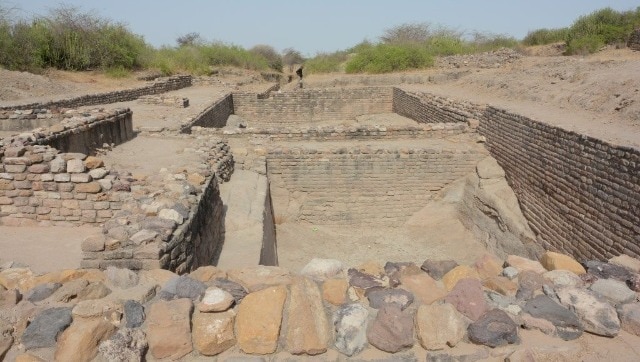 India
Dholavira is one of the two largest Harappan sites in India and the fifth-largest in the subcontinent
India
The court also issued notices to the state government and the hospital's director, and sought their response on 23 July.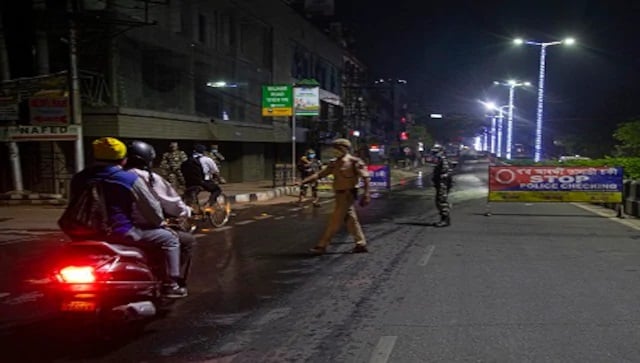 India
Water parks and swimming pools can operate at 60 percent capacity from 20 July, but their staff must get at least the first dose of the COVID-19 vaccine by 31 July