'Humanitarian' help for Lalit Modi: BJP government rallies around Sushma Swaraj in first ethics scandal
The Opposition parties -- while mentioned how much they 'respect' Swaraj -- are asking for her resignation.
Since taking over as External Affairs minister, Sushma Swaraj has won the hearts of many by reaching out and helping Indians in trouble.
Just a few days back, Neha Agarwal Parikh, an analyst with a credit rating agency, tweeted a request at Swaraj to get her parents out of a tricky situation and immediately got her attention. On May 29, she posted a message asking for help on behalf of her parents who were stuck at the Istanbul airport for a day. Her mother had misplaced her passport while Parikh's parents were returning home from their first international trip to Europe. Swaraj, ever the saviour, stepped in and quickly expedited the matter.
Earlier in the month, an Indian national, Agratha Dinakaran, tweeted that she had lost her passport and all her money while in Berlin. Her tweet also mentioned that since the Indian Embassy is only open from 9.30 to 12.30, a contact would help her. Imagine her surprise when Swaraj's official twitter handle tweeted back at her asking her for her phone number and assured her that the Indian embassy in Berlin will be contacting her.
Just a month before the Germany incident, a woman in Yemen tweeted out a picture of her baby, asking for evacuation. Once again, Sushma Swaraj replied to her personally, ensuring evacuation. India extended a helping hand to many others nations as well during the Yemen crisis and it earned both, India and Swaraj, great acclaim.
But it turns out that these weren't the only Indians she was helping. She also extended her assistance to ex-IPL commissioner Lalit Modi -- who is wanted by the Enforcement Directorate in relation to a Rs 425 crore forex violation. A charge that was serious enough to force Lalit Modi to flee to London in 2010 and he has been there ever since, refusing to come back... claiming there was a 'threat' on his life.
The IPL scam revolves around the 10-year media rights which were awarded to WSG, starting 2009. The total contract value was Rs 4,792 crore. Modi's refusal to come back led to the ED issuing a look out notice. The regional passport office in Mumbai had revoked Modi's passport in March 2014 but it was restored in August.
The British government had told the Ministry of External Affairs that Modi could continue to stay in the UK despite the cancellation of his passport by the Indian government. UK's minister of State, Foreign and Commonwealth Office (FCO), while appreciating the "seriousness" of India's concerns about Modi told MEA that various "legal constraints" prevented his immediate deportation.
Swaraj explained her actions on Twitter, saying she took a "humanitarian view" and conveyed to the British High Commissioner that they should examine Modi's request as per
their rules and "if the British Government chooses to give travel documents to Lalit Modi – that will not spoil our bilateral relations".
The British government obliged and Modi received his travel documents within 18 days.
But her actions will raise several uncomfortable questions. Prime among them is that Lalit Modi -- wanted for questioning by the Indian government -- had direct access to India's External Affairs minister and could ask her for a private favour.
And if she did have such good relations with Modi -- should she have also asked him to come back to India... promising him justice and security against the death threats. Given how far back they go, this shouldn't have been too difficult. There are also details emerging of contact between Lalit Modi and members of Swaraj's family.
"I paid the price of being close to Vasundhara Raje," Lalit Modi had said in 2009 after he lost in the Rajasthan Cricket Association election. But then this perhaps the reward of that proximity as well. There are images/video evidence of Swaraj watching IPL matches seated next to Modi, who has managed to leverage the 'pehchaan' into something much greater.
So far, the Modi sarkar's biggest claim was that they had not been involved in any corruption scandal. While this isn't corruption in the exact sense of the word, it does raise questions of quid pro quo that the Prime Minister and the Bharatiya Janata Party needed to answer.
According to reports, Sushma Swaraj sent her emissaries to various BJP leaders -- to get an idea of who stands with her and who doesn't. PM Modi, too, has been briefed on the unwelcome turn of events. But this isn't going to die down any time soon.
Swaraj, among the old guard of the Bharatiya Janata Party (BJP) and seen as someone close to LK Advani, has been integral to PM Modi's foreign policy and this will hit the party hard. The BJP also cancelled its scheduled press briefing to be held at 1 p.m. at the party headquarters in Delhi.
The RSS, came me out in her defense, saying she helped because 'she is full of nationalism' and the BJP followed suit.
"Yeh koi Quattrocchi ko desh ke bahar bhagaana ya Anderson ko Bhopal trashdi ke baad desh ke bahar jaane ki permission dene jaisa maamla nahi hai," said BJP President Amit Shah to ANI. "Ek bhartiya ne Sushma ji se apni patni ki cancer ke ilaaj ke liye sahayta maangi. Sushma ji ne British MP se iss tarah baat ki, ki agar Britain ke rule permit karte hain, toh aap sahayta kariye."
Rajnath Singh, Home Minister, also weighed in: "The government stands behind her. Ek manviya samvedna rakhne wale vyakti ko yehi karna chahiye, jo Sushmaji ne kiya hai."
The Opposition parties -- while mentioning how much they 'respect' Swaraj -- are asking for her resignation.
"I respect Sushma Swaraj and I did not expect this from her. This whole situation is very serious, where the government is helping someone who has been proved guilty. The government should come clear on this issue," Congress party general secretary Digvijay Singh said. "I appeal to her to resign on moral grounds."
And the morality of the act is really the question that Swaraj and the Modi sarkar need to answer... sooner rather than later.
Find latest and upcoming tech gadgets online on Tech2 Gadgets. Get technology news, gadgets reviews & ratings. Popular gadgets including laptop, tablet and mobile specifications, features, prices, comparison.
India
Nepal must be made aware of the costs involved in pulling away from the partnership and allowed to reset ties.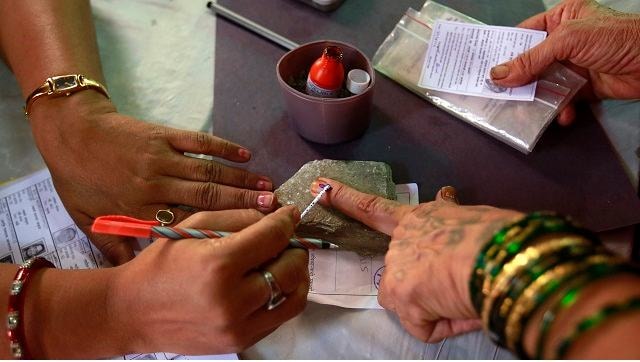 India
Sachin Gokhale alleged that the government-empanelled agency employed by the Maharashtra CEO shared its registered address with an ad agency that was owned by the national convenor of BJP IT cell.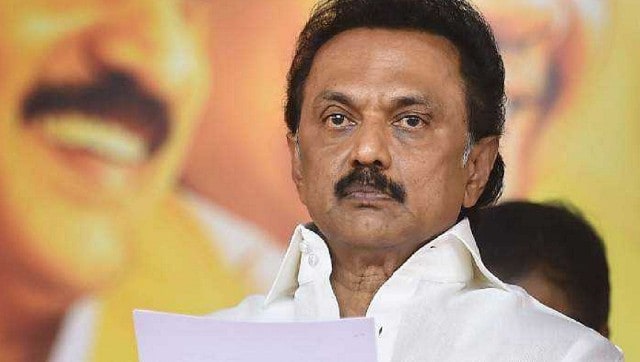 Politics
The DMK leader said contrary to Prime Minister Narendra Modi's assertions, "education will not be available to all" if the NEP is implemented