HRD for Smriti, 1 berth for Sena: Mysteries of Modi cabinet solved
When Narendra Modi met his ministers hours before they took the oath of office in the forecourts of majestic Rashtrapati Bhawan, his message was simple: Power should no longer be taken as a perk of office.
When Narendra Modi met his ministers hours before they took the oath of office in the forecourts of majestic Rashtrapati Bhawan, his message was simple: Power should no longer be taken as a perk of office.
He didn't talk about the power and the authority that a ministerial office brings but of the tremendous responsibilities they now bear. The nation had great expectations from all of them and their task was to fulfill those expectations. They should all expect to work for long hours, he said. Modi didn't specify the hours but he made sure to tell them how he works, starting his day at 5.30 am and remaining at work till past midnight.
In a parliamentary form of democracy, the Prime Minister is considered the first among equals, but the 15th Prime Minister of India is more like a tough result-oriented head master or a growth-obsessed CEO. The ministers will get expert assistance from designated quarters but will have to meet set targets and goals.
This is perhaps one reason why the 45 chosen ones from the BJP and NDA benches who took oath of office at the Rashtrapati Bhavan looked so grim in a moment of joy. "We indeed were very happy. It was moment of personal glory and our organisation's historic triumph. The size of the ministries of so many of us will be bigger than ever before, but then the realisation of challenges, the tasks that lay before us was so overwhelming," a newly appointed minister told Firstpost.
The allocation of portfolios, officially released at around 9.45 am, suggest that the ability to deliver has been the abiding criteria. Arun Jaitley should be one of the busiest persons on earth, managing three important portfolios: Finance, Corporate Affairs and Defence. In less than a month's time, Jaitley has to present his maiden budget, the first major policy statement of Modi government. While it is good to have corporate affairs merged with the Finance but the Defence ministry will surely need a full time minister in due course.
Portfolios of other party heavyweights are broadly on the expected lines, Rajnath Singh gets Home, Sushma Swaraj has Overseas Indian Affairs ministry combined with External Affairs ministry, Nitin Gadkari has Road Transport, Highways and Shipping, combined in one. Venkaiah Naidu has Urban Development, Housing and Urban Poverty Alleviation, Parliamentary Affairs.
The senior most BJP general secretary Ananth Kumar has been allocated the relatively less important Chemicals and Fertilizers. His name is 13th on the official press communiqué issued by the PIB. Rajnath Singh's name, is of course on the top, signalling his position as notional Number Two in the Government, followed by Sushma Swaraj, Arun Jaitley, Venkaiah Naidu, Nitin Gadkari and so on.
If one compares Ananth Kumar's position -- or for that matter Kalraj Mishra's Micro, Small and Medium Enterprises portfolio -- with that of youngest first time inductee Smriti Irani's heavyweight HRD portfolio, the message is loud and clear. What mattered more than seniority was the capacity to deliver and being in sync with Prime Minister's vision. Smriti will preside over a ministry that has been held by the likes of PV Narshimha Rao (last ministry held before he became PM), Murli Manohar Joshi, Arjun Singh and Kapil Sibal.  And yes, there is an inherent message for Gandhi family in her ascension. Next time nobody will ask Smriti who? Modi has made sure that everyone now knows her name.
Ananth Kumar's rise was attributed to LK Advani's fondness for him. So was that of Venkaiah Naidu. Though both of them are energetic and committed to party's ideals but Naidu's exclusion from the Big Four and Kumar's downgraded portfolio is yet another manifestation of demise of Advani era.
Equally interesting is exclusion of Rajiv Pratap Rudi who defeated Rabri Devi in Chapra. Rudi, party general secretary and former civil aviation minister, had grown in stature as a stylish youthful politician because of the patronage of late Bhairon Singh Shekhawat and then Rajnath Singh. Modi, however, was said to be unhappy with his handling of affairs in Maharastra, where he was party's in-charge.
Modi instead chose a relative low key former Bihar BJP president Radha Mohan Singh (he and Rudi are from same Rajput community) to be his agriculture minister. Singh succeeds a UPA heavyweight Sharad Pawar in that ministry.
Choice of the likes of Nirmala Sitharaman, Prakash Javdekar, Piyush Goel, Kiren Rijiju from Arunachal Pradesh Sarbananda Sonowal from Assam and Manoj Sinha from UP as ministers reflect Modi's principle of rewarding merit. Sitharaman and Javdekar are not even MPs but both of them work diligently and deliver on tasks given to them. They will be inducted into Rajya Sabha from Karanataka and Madhya Pradesh where one regular vacancy and one causal vacancy are coming up. Javdekar will hold Information and Broadcasting (Independent Charge) Environment, Forest and Climate Change (Independent Charge) and Parliamentary Affairs. Sitharaman will have Commerce and Industry (Independent Charge) Finance, Corporate Affairs.
It is also interesting that almost all ministers of state (Independent charge) will work as a deputy to a senior minister, apart from handling of ministry, which they would command independently.
Rijiju, for example, will be deputy to Rajnath Singh. He was considered a bright spark when he first became an MP in 1999 when Vajapee was in power. He was party secretary but quit BJP in 2009 to join Congress, but returned to BJP three years later. He has been consistent in raising issues relating to Chinese aggression in Arunachal Pradesh.
Sarbananda Sonowal from Assam, the former All Assam Students Union President has been on the forefront in raising illegal immigrant issue. Manoj Sinha, a former BHU president, though a two time MP was initially not keen to contest these elections but was convinced by Amit Shah to fight the elections from Ghazipur. He won. He is a Bhumihar and was chosen over CP Thakur, Giriraj Singh and Bhola Singh of same community. Sinha will be MoS in the Railway ministry.
The party is finding it difficult to explain why states like Rajasthan, Gujarat, Uttarkhand, Himachal Pradesh, which gave the party a clean sweep, have been so badly neglected. Shiv Sena and TDP are unhappy as they have just one representative in the Cabinet despite such a strong performance.
Sources said a cabinet expansion should take place sometime next month -- may be after the inaugural session of 16th Lok Sabha -- to take care of regional imbalance and allies' grouses, Shiv Sena and TDP included.
And to end, here is one more interesting data point about Modi's cabinet. The number of sworn-in ministers is 45; one more than the total number of Congress MPs.
Find latest and upcoming tech gadgets online on Tech2 Gadgets. Get technology news, gadgets reviews & ratings. Popular gadgets including laptop, tablet and mobile specifications, features, prices, comparison.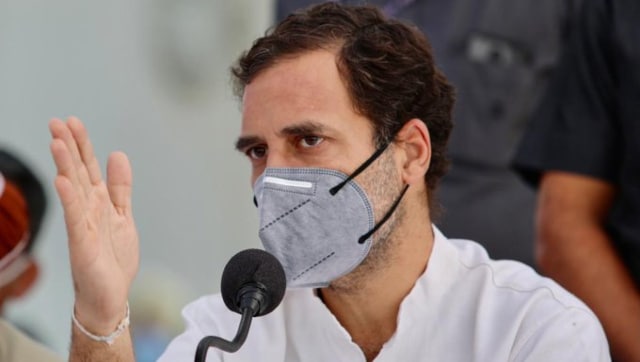 Politics
In a tweet, Prime Minister Narendra Modi had announced that he will address the nation at 6 pm today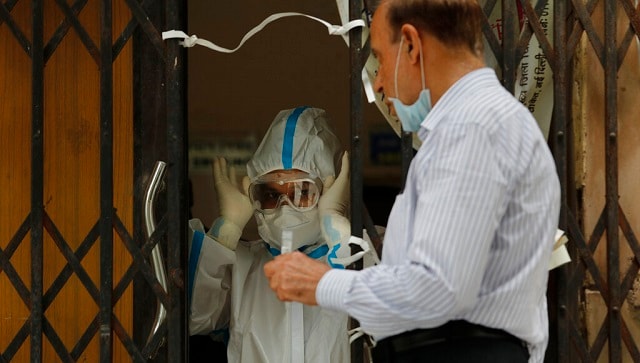 India
Meanwhile, the Delhi government announced that schools will remain closed till further orders, and the DGCA extended the suspension of international passenger flights till 30 November
India
This will be the prime minister's seventh address to the nation since he announced a country-wide lockdown in March to curtail the spread of COVID-19