How Trinamool burnt its fingers in the Saradha chit fund scam
The Saradha chit fund crisis is different from the other controversies that have dogged Mamata like cartoons, Park Street rape and the Presidency attack. This one affects the life savings of her core constituency - the poor and lower middle class.
"Saradha and Trinamool are pretty much synonymous," said CPM leader Sujan Chakravarty to media representatives as the chit fund meltdown sent Trinamool leaders scurrying to do damage control.
As its head, the elusive Sudipta Sen, remains in hiding, Saradha itself has become Bengal's number one political hot potato. Trinamool leader Mukul Roy said Sen was "in the safe shelter of the CPM and the Congress."
Roy is trying to lay the blame on CPM's door because the chit fund company got its licence under its watch in 2008 while the government at the center was led by the Congress. He said no chit fund companies started under the Trinamool administration. And he threatened to sue CPM leader Chakravarty for alleging that bags of money, 26 crores in all, had been given to Roy by Saradha agents in just one day.
Meanwhile Asim Dasgupta, the former finance minister in the state told the media, it was the Trinamool that had dithered on the West Bengal Protection of Interests of Depositors in Financial Establishments bill which the former government had passed in 2003 and sent to Rashtrapati Bhavan that year.
But Trinamool cannot just play "pass the blame".
Its finger prints are all over the Saradha chit fund whose boss certainly cultivated Trinamool head honchos just as he might have courted CPM big wigs when they were in power.
Kalyan Gupta, the man it nominated to the Rajya Sabha was a Saradha CEO at one point. Madan Mitra, the transport minister heads the Saradha employees union. Satabdi Roy, the actress turned MP, was Saradha's brand ambassador.
At first the Trinamool denied it. But Satabdi Roy has admitted to it though she says she was only associated with the real estate sector, not its financial section. "When I sign up as brand endorser, I don't really get into the company dynamics know all the details about the owner," Roy told The Telegraph. She said she just took her "appearance fee" for showing up at their events and lighting the lamp.
There are two elements that are essential for any kind of ponzi scheme and Saradha is no exception. One is greed. The other is trust. Put the two together and a ponzi scheme just balloons.
These almost magical money schemes tap into our inherent greed to get rich quick, logic be damned. Saradha promised that Rs 10,000 would becomes Rs 22,500 in five years and Rs 40,000 in ten. For people who didn't have that much money they created recurring deposit schemes, MIS schemes, and a fixed deposit scheme that promised 14 -20 percent returns in five years. "How do we expect returns of 15-16 percent when the economy is growing at 5 to 6 percent?" asked economist Suman Mukhapadhyay on a television show.
But that's not what Urmila Pramanik, the 50-year-old domestic help who immolated herself was thinking. She had deposited her life's savings of Rs 30,000, accumulated over two decades of working in people's homes in a Saradha land scheme. She poured kerosene over herself outside her house and set herself on fire. "Hundred percent burn injuries," said a nurse. One could say people like her are paying the tragic price for being gullible and foolishly believing in empty and impossible promises.
However what Pramanik really believed in was the Trinamool Congress. And that is why Mamata Banerjee is worried. The lower middle class is her core constituency. This is the class that is unshaken by the scandals like the cartoon controversy or even the Presidency University attack which sent Kolkata's elite and intelligentsia into a tizzy. This is the first time that this group is having their faith in Didi shaken. This is about life's savings for many of them, not hypothetical concepts like freedom of speech that can fire up addas in the coffee house.
Pramanik invested in Saradha because she wanted the money. She invested in Saradha because her neighbours did. But she also invested in Saradha because she trusted Mamata Banerjee. Saradha's tagline was "The Name that Everybody Trust" but it built up that trust because Saradha's agents flaunted their Trinamool ties. Its media companies were regarded as close to the government. The CM had graced one of its media launches.
"Many people in the area were investing in Saradha because of its proximity to the Trinamool Congress," Pramanik's daughter-in-law Sandhya told The Telegraph. Krishnapada Mandal, a rickshaw-puller turned Saradha agent told the newspaper that he thought the firm had the ruling party's seal of approval.
"We were shown the chief minister's pictures with the owner," he said. "We were told that Trinamool MPs and MLAs were associated with the group and therefore, nothing could happen to our company." Now he's been hiding out at train stations with his phone switched off while people in his neighbhourhood besiege his home. Another agent, Yadav Majhi, was found hanging from the ceiling of his home in Durgapur though it's not confirmed whether the chit fund collapse was the cause.
Some of the smaller fry have been arrested though Sudipta Sen is still absconding though he is supposed to have written a 50-page letter to the CBI on company letterhead. Saradha director Manoj Kumar Nagel was arrested over the weekend. Today Monir Hussain, a branch office manager was arrested in Arambagh reported ABP Ananda news. "No one will escape the law," vowed Trinamool leader Mukul Roy.
Today Roy is convening a meeting with desperate Saradha agents many of whom are in hiding, their cell phones switched off, as desperate investors clamour for their money back. But that's raising political eyebrows in the state as well. "Many of these agents got 33 percent commissions," said a news report on the Bengali channel 24 Ghonta. "They are hardly the most devastated in this. Why is the government so keen to save them?"
The frantic investors are standing outside Mamata's home with hand-written signs that say "Didi, amaader baachaan. (Didi, save us.)" They still repose faith in the CM but even if Mamata can deliver a few arrests, can she return the money? The Times of India reported yesterday that Sen had already siphoned away the hundreds of crores his company had raised. Its 37 bank accounts have been left with just Rs 70 lakh.
The only silver lining in all of this for Mamata, is that she does not have to go into the panchayat polls this month with this hanging over her head. Those polls, have been deferred, against Trinamool's wishes by the state's election commission. Perhaps the election commissioner derided by Trinamool leaders for sticking to her guns, say analysts, unwittingly did Mamata a favour.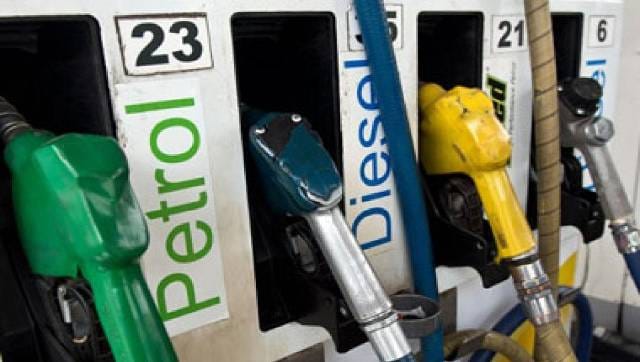 India
Ethanol is a biofuel, that is, a fuel produced by processing organic matter. The auto fuels we commonly use are mainly derived from the slow geological process of fossilisation, which is why they are also known as fossil fuels
Politics
Roy recently rejoined the TMC, of which he was once the second-in-command, following his three-and-a-half year-long stint in the BJP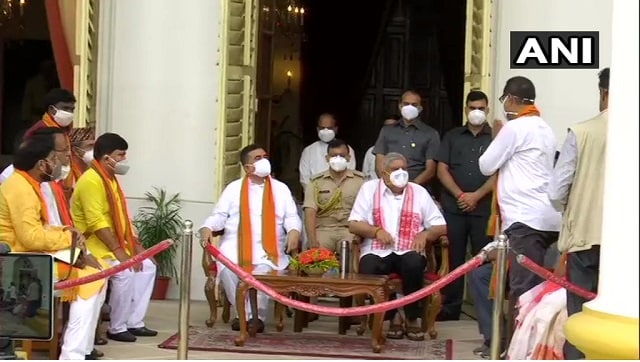 Politics
This is the second time when Adhikari met the governor in June. Earlier he met the governor and submitted a representation about unabated post-poll retributive violence