How Rahul Gandhi turned from a bumbling political novice into a social media darling
Rahul Gandhi's transformation — from a novice politician who was still learning the ropes and finding himself the butt of all jokes to a witty politician came following his international trip in the summer this year
Over the past week, leading a storm of protests against the government regarding the state of the economy was a familiar figure: Rahul Gandhi. But unlike in the past, his criticisms this time seem to have more bite.
If one must pin-point the exact time when Rahul Gandhi's transformation began — from a bumbling, confused, novice politician who was still learning the ropes and finding himself the butt of all jokes from seasoned Opposition leaders to a witty politician capable of giving it back as good as it came — it must be following his international trip in the summer this year.
In June, to mark his 47th birthday, the Congress scion had gone for an international vacation. At the time, following a series of electoral debacles, and key events like the GST roll-out and the presidential elections coming up shortly, the Congress vice-president's travel was criticised roundly. He was called a "kid who goes off on a summer vacation" by the BJP, while for many others, it brought back his visit abroad in 2015, just weeks after his party was routed in the Delhi Assembly elections.
However, whatever he did on his international vacation, it has certainly paid off for Rahul Gandhi and the Congress party. He has returned energised; his speeches today have the spark, while he's already becoming a darling of the social media. His elevation to Congress party president, which would have polarised opinions until last year, are even being seen in a positive light today.
Tracing the metamorphosis
As argued by Firstpost earlier, Rahul Gandhi's earlier public speeches and debates would fall flat because he would largely resort to hackneyed cliche-ridden phrases that not only missed their intended target, they also made him the butt of jokes from Opposition leaders.
There was a time when the Congress and its vice-president would resort to crude criticism of the prime minister, using phrases like khoon ki dalali, maut ka saudagar... Now the attack is more nuanced, cultured, intelligent and, thus, more effective.
The first instance we had of this was in the US earlier this year, when he addressed a gathering of NRIs in New York and also gave speeches at Princeton and Berkeley.
At Berkeley, he was pilloried over his comments on dynastic politics being the norm in India, so much that a lot of what else he said at the event was lost in the noise. However, a lot of what he said proved that Gandhi had spent quality time introspecting and there were results to be seen. "Arrogance had crept into the Congress party in 2012 and we stopped having conversations with people," he said.
He said that the vision the UPA government had formed in 2004 had a "sell-by date" of 10 years, and it was already not working by 2010-2011.
As pointed out by Hindustan Times, Rahul was not travelling with a media entourage and Indian media which is often hostile to him has not been able to go after him this time around. So, when Rahul said "Listen to me. Judge for yourself", he ensured people received this address with an open mind. His political rivals, Rahul told his American audience, had a large team of people working full time to rubbish him and create an image of a non-performer. And they believed him.
From Berkeley he went to Princeton, where he again adopted a measured and nuanced approach, even complimenting the BJP on measures the ruling party took to create jobs, like the 'Make in India' initiative. "If Make in India is implemented well, it is a powerful idea," he remarked.
He spoke more about the Congress' road ahead, saying the party would focus on jobs, healthcare, education and agricultural sectors. "And we are going to build that vision not top down but bottom up… by asking students, other stakeholders on how we deal with these problems," he said.
It was perceived as a refreshing new take by a party that was hitherto seen as inimical to the idea of change. By the time he returned to India, he was a man transformed.
It's not that leaders of the Congress and allies haven't previously hailed the "transformation" of Rahul Gandhi; back in 2014, Omar Abdullah had praised the Congress leader for evolving with the times and for aggressively taking on the Modi government. But back then, it had soon fizzled out, as the Congress lurched from one electoral defeat to another.
It's expected that things will be different now.
Social media highlights
One of the main reasons why optimism regarding the second coming of Rahul Gandhi is so high today is his social media transformation. On Twitter, the @OfficeOfRG handle has been on a roll, sending out a series of witty and clever tweets, puns and pop culture references to taunt the BJP, RSS and the Narendra Modi government over their ill-conceived moves.
On Tuesday, he took potshots at the GST, highlighting the differences in the versions put out by the Congress and the BJP. The Congress, he said, had conceived of a "Genuine Simple Tax", while the BJP came up with a "Gabbar Singh Tax", using both abbreviation wordplay and Bollywood references to drive home his point. The tweet has been retweeted 14,000 times already, and has been liked 31,000 times.
Congress GST= Genuine Simple Tax

Modi ji's GST= Gabbar Singh Tax =''ये कमाई मुझे दे दे"

— Office of RG (@OfficeOfRG) October 24, 2017
A day later, he took to Twitter to taunt the government over dropping GDP rates, and for insisting it will take off in the future. "May the farce be with you," he said, using the famous Star Wars reference to taunt the BJP and the government's Press Information Bureau.
Dear Mr. Jaitley, May the Farce be with you. pic.twitter.com/Dxb5jFCaEa — Office of RG (@OfficeOfRG) October 25, 2017
To cap off what had been a fine week, he then targeted Finance Minister Arun Jaitley through rhyme on Thursday, saying "Aap kisi se kum nahi, lekin aap ke dawa me dum nahi", pointing out that the Centre's GST and demonetisation exercises have put the economy in ICU. This too was retweeted nearly 10,000 times.
डॉ जेटली, नोटबंदी और GST से अर्थव्यवस्था ICU में है।

आप कहते हैं आप किसी से कम नहीं,
मगर आपकी दवा में दम नहीं

— Office of RG (@OfficeOfRG) October 26, 2017
As pointed out by Hindustan Times, Rahul Gandhi is already winning the Twitter war, his tweets garnering more average monthly retweets than Narendra Modi and Arvind Kejriwal, his two nearest rivals. As compared to October 2015, when Rahul was in third place with less than 1,000 retweets on average, he is performing much better today. Especially over the last two months — roughly the same time that he returned from his "vacation" — Rahul now gets nearly 4,000 average retweets. Some of his more popular tweets — like the ones on GST and Jay Amit Shah — got more than 10,000.
In comparison, Prime Minister Narendra Modi is lagging far behind, with just over 2,000 retweets over a monthly average; Kejriwal, in third place, is just about able to garner 1,000. It's clear from these statistics that the social media team hired by the Congress to advice its party leaders is doing a fine job of things.
Future challenges
But there is only so much that speeches, rhetoric and social media can do for a politician. Elections and electoral results will ultimately determine how the Congress and Rahul Gandhi are perceived by the people, and unless this can be achieved, retweets will matter for little.
Fortunately, one won't have to wait for long to see if the Rahul magic is indeed translating in support for the Congress. Assembly elections are coming up in Himachal Pradesh and Gujarat later this year, and defeats in both states would mean little has changed politically for the party. Gandhi's elevation as party president, which is set to take place later this year, may even be put on hold.
But if it can win even one of the two states, it would be a start which the party may use to capitalise on. Rahul Gandhi would have genuine grounds to become party president. And the metamorphosis will be complete.
Politics
Addressing the foundation day of the All India Mahila Congress, Gandhi said that the ideology of the Congress is completely opposite of the BJP-RSS and only one of the two ideologies can rule the country.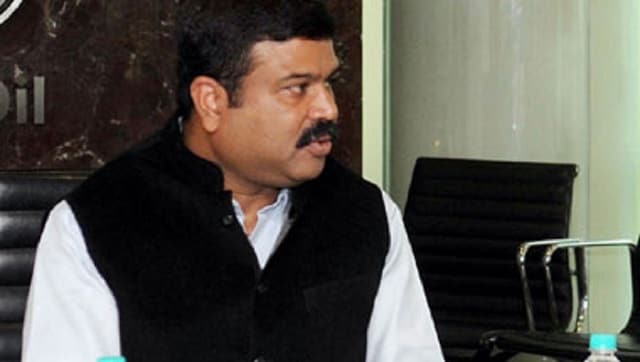 India
The minister's response came after the former Congress president called for the postponement of the NEET examination as many other examinations are scheduled around 12 September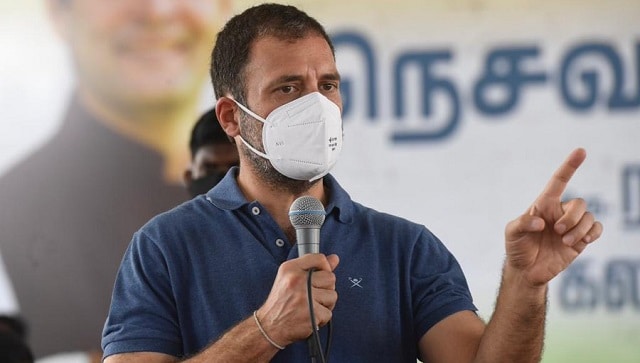 India
The former Congress chief also urged the government to let the students "have a fair chance" in the exams.