'Nobody can beat Narendra Modi in 2019': Tracking Nitish Kumar's bittersweet relationship with PM
Editor's Note: Bihar chief minister Nitish Kumar, who walked out of the Bihar Grand Alliance recently and realigned with the BJP, recently said that there would be "no challenge" to Prime Minister Narendra Modi in the 2019 general elections. This article, originally published on 27 July, 2017, is being republished in the view of the latest remark from Nitish. 
The erstwhile Bihar Grand Alliance had always laboured over the often patchy relationship between Nitish Kumar and the BJP. The occasional camaraderie between Prime Minister Narendra Modi and Nitish had often rocked the coalition boat, with speculations rife that the Bihar chief minister is cosying up with the saffron party to get rid of Lalu Prasad Yadav.
Now that Nitish is back in the NDA fold, the chief minister of Bihar is quite optimistic of working around their differences for the development of Bihar. "It is not necessary that everybody always agrees on everything. One can have divergent views," Nitish said. He even conceded that Modi is now almost invincible as far as 2019 elections are concerned.
Nitish, till recently seen as a potential challenger to Modi, said, "Nobody else (other than Modi) can occupy the PM's post. Now nobody has the strength to beat Modi."
However, things have not been the same since the start. If Lalu and Nitish's coming together made for an 'unnatural alliance,' it's interesting to recall how Modi was Nitish's bête noire not too long ago. It's a well-documented fact that Nitish had snapped his 17-year-old alliance with the BJP because it had nominated Narendra Modi as its prime ministerial candidate.
Modi and Nitish over the years have had a politically most gripping love-hate relationship.
The animosity between the two leaders dates back to 2009. Nitish was never known to have liked Modi, whom he branded as a communal and divisive politician. However, his presence in a distant state ruled by ally BJP did not bother him much. It was in 2009 that Nitish was first forced to acknowledge Modi's presence, and in a way which will come back to haunt him even till this date.
Both Modi and Nitish were at a rally in Punjab's Ludhiana as NDA chief ministers and the antipathy between two leaders was common knowledge. However, as a report in The Indian Express states, Modi walked over to Nitish and hold his hand aloft to make for a politically charged image that would be plastered on to the first page of newspapers the next day.
This became the poster image for Modi-Nitish bitter-sour relationship: It eventually became the reason Nitish snapped ties with BJP on 16 June, 2013 and was even raked up by Lalu Prasad Yadav today (on Thursday) as he took potshots at his erstwhile ally for siding with "communal forces."
Then in June 2010, the same image cropped up to again haunt the Bihar chief minister. Nitish was irate when posters began to appear in Bihar flanking the same image, thanking Modi for his kind donation during 2009 Bihar floods. In fact Nitish was so upset that he not only returned Modi's Rs 5 crore cheque, but he also cancelled a dinner party, he had arranged to host at his 1 Anne Marg residence.
Modi-Nitish relations had hit the lowest ebb, finally culminating in Nitish severing ties with the BJP in 2013 after it was announced that Modi would lead the 2014 parliamentary campaign. As journalist Sankarshan Thakur recounts in his book, The Brother's Bihari, that Nitish had by this point was "reconciled to breaking with the BJP".
After getting decimated by the Modi wave in 2014 general election, Nitish decided to join hands with Lalu Prasad's Rashtriya Janata Dal (RJD) whom he had derided for over two decades — such was his abhorrence for Lalu.
It is then only ironical that Modi, who was the reason behind a 17-year-old alliance's divorce, is now proudly touting a refreshed alliance with the same man.
In between were the much animated electoral campaigns of 2014 general elections and the 2015 Bihar Assembly elections — many barbs were traded, much animosity exchanged.
According to The Times of India from the time of Bihar elections, Nitish had given special instructions to his JD(U)'s youth wing to counter "killers of Mahatma Gandhi" and curb the rise of "divisive forces."
Modi too has come down heavily on Nitish many a times, before the BJP decided to start wooing him back into NDA folds for political gains. In a famous controversy from June 2015, Modi slammed Nitish for frequently changing political allegiance. Nothing then could be in starker irony from Wednesday night's developments.
Modi, while attacking Nitish at a rally in Muzaffarpur on 25 July 2015, had said that it seemed that there was "some problem with Nitish Kumar's DNA."
"Most of us feel these statements have gone beyond questioning my own descent. They have disrespected the lineage of our people and denigrated the great legacy of the state," Nitish had retorted in an open letter.
JD(U) had even collected a bunch of hair samples and nail clippings from people of Bihar to send to 7 Race Course for the prime minister to examine the DNA of Biharis, an ANI report reproduced in Yahoo News states.
Fast forward a couple of years and one would find ample instances of camaraderie between the two leaders. From Nitish colouring a lotus in full public view to Modi and Nitish sharing a chopper ride between Patna and Hajipur on 14 March 2016, as reported in The Indian Express. 
Nitish breaking ranks with Opposition to first support the BJP on demonetisation, then on its presidential nominee is still fresh in news and, much to the despair of a stinged Lalu, the indication that 'conspiracy against RJD was being hatched since long.'
Nitish Kumar is an astute politician. Aside the 'clean image of Sushasan Babu' he knows where his political interests lie. In 2013, when the Kurmi leader was wooing Muslim population, it was against his interests to be seen sharing stage with "communal" Modi. Today, his anti-corruption image would have been compromised if he continued to be associated with Lalu, knee-deep in corruption-related controversies.
However, further reflection shows that Nitish has little to gain with this volte-face. He not only comes across as a political opportunist, but he has also burnt his bridges with the Congress and RJD, especially at a time when many speculated that he could be a big face in the united Opposition to take on Modi.
This will also dent any prime ministerial ambitions that Nitish may have had, despite denying them on several occasions: Modi will be NDA's face in 2019 and beyond, there is no questioning that.
Besides, Nitish knows he has a sizeable support base in Muslims in Bihar. With the BJP earning the ire of the Opposition over cow slaughter, attacks on minorities and beef ban, Nitish embracing the BJP won't be taken kindly by the community.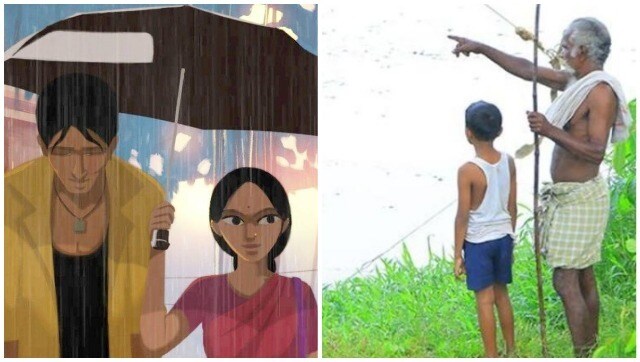 Entertainment
What these two films have in common is how they create a sense of a setting as something inseparable from the inner lives of the protagonists.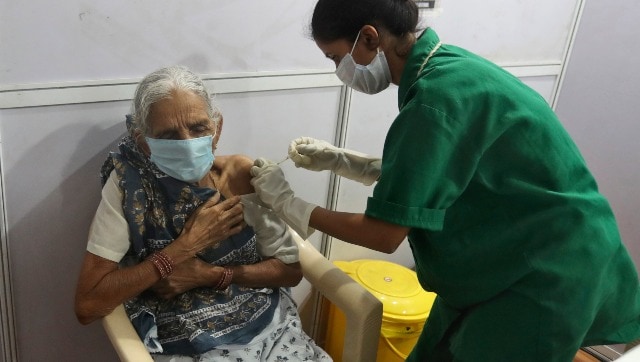 India
Vaccine hesitancy has been compounded by the ongoing experience of surviving in the COVID-19 pandemic and the associated uncertainty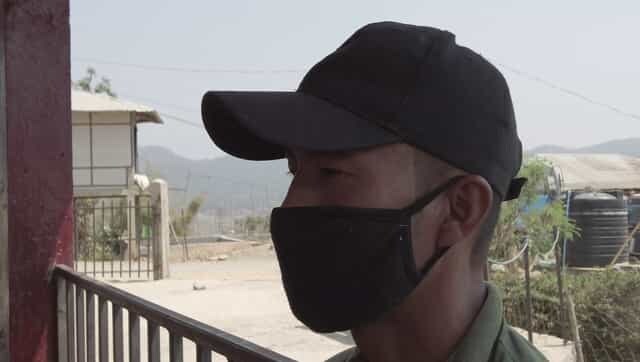 India
The early arrivals have been in Mizoram for more than a month. Their life subsisting thanks to the contributions of well-wishers and their hosts