How Kejriwal's AAP has has no women leaders in the top rung
Will the Aam Aadmi Party (AAP), which has been called 'Khap Panchayat' by its own women members for its supposedly pronounced male bias, be able to shed that unflattering image with its newly-set up women's wing 'Aap Ki Mahila Shakti'?
Will the Aam Aadmi Party (AAP), which has been called 'Khap Panchayat' by its own women members for its supposedly pronounced male bias, be able to shed that unflattering image with its newly-set up women's wing 'Aap Ki Mahila Shakti'? The wing was set up on the first death anniversary of the party's leader Santosh Kohli and it aims at bringing more women into mainstream politics. While the leaders of the party see it as a great move forward, some former members are sceptical whether it would change the mindset of the male members.
"It's a welcome step, provided it is genuinely implemented. It should be beyond tokenism or symbolism in the name of women empowerment, and women members should get a bigger role in the party rather than merely being 'yes women'," said former AAP leader and one of its founding members, Shazia Ilmi, who was the party's most prominent female face.
'Aap Ki Mahila Shakti' initiative has been launched on the first death anniversary of AAP member Santosh Koli, who died a year back after being hit by a vehicle. It was alleged that she was attacked by those related to ration mafia against whom she had raised her voice as an anti-corruption activist.
While the Delhi unit of Aap Ki Mahila Shakti will be headed by the AAP's Shalimar Bagh MLA, Bandana Kumari, units will be set-up in all districts of Delhi and will be followed by a committee in all the 70 assembly segments of the national capital.
"Unlike other political parties, AAP has always given emphasis on women's participation in politics. In our party, nepotism doesn't exist and we want active participation of more and more women at all levels of mainstream politics," said senior AAP leader Manish Sisodia. "Santosh's work demonstarted the power of women in public life and the AAP Women's wing aims to bring women like Santosh to the forefront of Indian politics to create a better future for the country. This initiative will give a big push to the party as well as to the election, if it takes place," he added.
During its formative period, the AAP had emphasised on giving power to women members in the party in a democratic manner, but later on during elections, the party witnessed a major discontent amongst the latter, leading to the exit of some prominent faces like Shazia Ilmi and Madhu Bhaduri among others. Another AAP member, who was given Lok Sabha ticket from Nagpur, Anjali Damania too had resigned, but later withdrew.
Ilmi, who became the second best known face of AAP after Kejriwal, resigned in May alleging 'absence of internal democracy'. "There is no space for women at the top level of the decision-making process within the party, which is in fact controlled by a select few male members," added Ilmi, who had closely worked with Kejriwal since the Jan Lokpal agitation days and was also a member of the national executive.
In the run-up to the Delhi Assembly elections in November last year, while AAP steadily gained popularity among the masses in the national capital, ensuring chief ministership for Kejriwal, it got embroiled in various controversies on the other hand, ending in the decimation of its numbers with many well-known faces quitting the party. Immediately after the formation of the government in Delhi, AAP lost some vital points with its women supporters when former minister Somnath Bharti led a midnight raid against Ugandan women at Khirki extension in New Delhi and Kumar Vishwas' comment 'Kaali peeli nurses from Kerala' went viral on social networking sites. These two incidents proved to be sources of major embarrsassment for the fledgling party.
As a result of Bharti's midnight raids, another high-profile founding member of AAP and former diplomat Madhu Bhaduri resigned alleging "AAP has the same mentality as Khap Panchayats on gender justice that is why AAP leadership justifies Khap Panchayats".
"About how the AAP treats its women members, and as far as I am concerned the Party made sure that I was denied the right of a member of the National Council of AAP to move a resolution in the meeting of the council and was actually heckled and forced out of the hall," Bhaduri said. "The Party thinks that humiliating helpless women is justified if it makes the party popular and popularity of the party takes precedence over justice for women."
To give more teeth to gender justice, the AAP had constituted a committee, which was headed by Lalita Ramdas and the report of that committee was prepared with a lot of deliberation and discussion. "Has the AAP leadership formed its women's wing in consultation with that committee?" questioned Bhaduri. However, a senior party leader contests this. "The party leadership has taken due care in setting up of the wing, and a helpline will soon be launched for women who seek help," he said.
Amid the hullabaloo and allegations, the utility of 'Aap Ki Mahila Shakti' can only be judged in times to come.
"How far it'll be fruitful is yet to be seen. But, when the party is paying tribute to its late leader Santosh Koli, why it didn't pursue her case with the police, as her accident took place under mysterious circumstances, and we didn't accept it as a regular road accident, but a murder attempt," questioned AAP's former national council member Surajit Dasgupta.
Subscribe to Moneycontrol Pro at ₹499 for the first year. Use code PRO499. Limited period offer. *T&C apply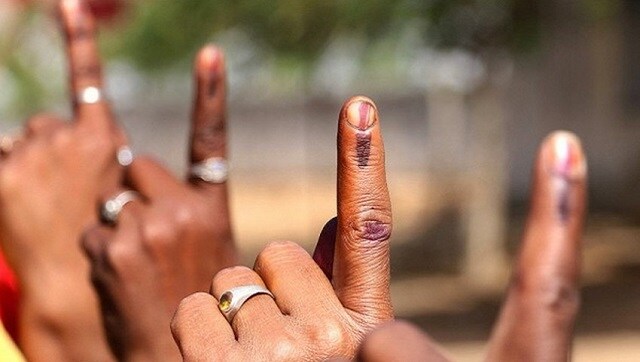 Politics
Gujarat local body election 2021 LIVE updates: The counting of votes will be held on 2 March, the State Election Commission has said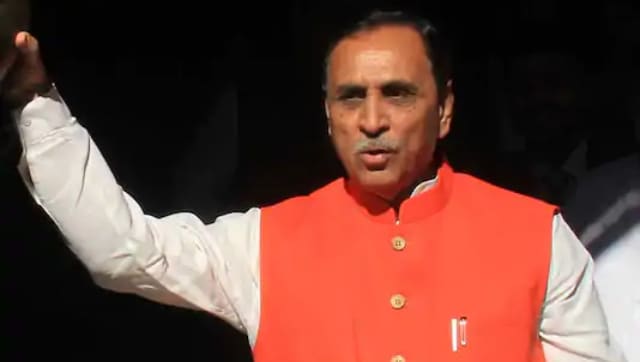 Politics
Rupani, 64, tested positive for the viral infection on 15 February, a day after he fainted on a stage during campaigning for civic polls in Vadodara
Politics
Gujarat civic polls 2021 LIVE updates: Jamnagar recorded the highest voting at 38.7%; Surat recorded 33.6%, Vadodara (33.4%), Bhavnagar (32.7%), Rajkot (30.6%) and Ahmedabad (29.4%)