How India's foreign policy may change if Modi is PM
if Modi does become PM, the above question assumes importance as Modi is a strong man and he can be expected to bring about massive changes in all important arenas, though foreign policy is a different ball game.
The question — what will India's foreign policy be like if Narendra Modi becomes prime minister — may be premature by at least seven weeks, but it is relevant.
We will get to know only on 16 May which political party or alliance wins the general elections. One cannot rule out the possibility of a surprise candidate emerging as India's next PM. But if Modi does become PM, the above question assumes importance as Modi is a strong man and he can be expected to bring about massive changes in all important arenas, though foreign policy is a different ball game.
One should not expect tectonic shifts in India's foreign policy even if a strong man like Modi becomes PM. This is despite the fact that Modi as PM will inevitably be the most powerful leader within the BJP, unlike Manmohan Singh whose decade-long stint as PM has widely been perceived as being remote-controlled by Congress president Sonia Gandhi.
One should expect India-Pakistan relations leapfrogging to the front burner of India's foreign policy. Over the years, Pakistan has slipped way down on the Indian foreign policy makers' radar screens. This is likely to change in the Modi-as-PM scenario.
A lot of sound and fury can be expected on the Indo-Pak bilateral front if Modi does become PM. On Bangladesh too one can see toughening of the Indian stand on the ticklish issue of illegal migration of Bangladeshis into India. Modi can be expected to up his ante with regard to the United States as well given his stated opposition to the way the Barack Obama administration has dealt with India on the Devyani Khobragade issue.
Here is a sneak preview of how India foreign policy may play out vis-a-vis key countries and regions if Modi becomes PM.
Pakistan: One should expect high-octane statements and speeches from the Indian and Pakistani top leadership. The India-Pakistan relationship has been rather dormant in past one year, first because of general elections in Pakistan last year and then because of Indian general elections. Post May, the two governments can be expected to resume bilateral dialogue. However, Modi as PM would be likely to begin his Pakistan engagement on a tough note. Pakistan is one country where he would not like to go by the advice of diplomats in the Ministry of External Affairs. He would push his own and his party's agenda in dealing with Pakistan. Much would depend on Pakistan's conduct with regard to terrorism and whether the April-May Indian general elections pass off without any major terror incident.
United States: This will be the most important foreign policy challenge for the new Indian government. Modi as PM would like to project his carefully crafted image to the West as a leader who is forward-looking and believes in inclusive growth. It will be interesting to see how he deals with the Khobragade shadow on the Indo-US relations and what instructions he gives to the Income Tax department in its ongoing probe into the financial affairs of American diplomats and other staff deployed in India. He will be mindful of the State Department's attitude to him for past 12 years over the visa issue. Modi has no need to court the US over the visa issue because as Indian prime minister the US will have no option but to engage with him. The visa issue will automatically become a non-issue once he becomes the PM.
China: Despite his strong views and statements on Arunachal Pradesh, China will be keen to do business with a Modi-led India. Modi is expected to reciprocate and cooperate with the Chinese leadership. China is one country where he can be expected to follow the views of Indian diplomatic establishment completely and is unlikely to make any major change in the Indian stance over the boundary dispute and the stapled visa issue.
Russia: Indo-Russian bilateral relations are set for a major re-invigoration, irrespective of which political party wins the upcoming election and who becomes India's next PM. This process can be expected to be fast-tracked under Modi's leadership. Russia is looking to intensify its economic cooperation with Asian countries in the wake of Western sanctions on Russia over the Crimea developments. One can expect a major thrust to Indo-Russian bilateral trade and investment, particularly in the field of energy.
Japan: This will be another very important country for Modi. He is expected to not only continue with the ongoing India's Japan policy but also give it a major boost, given the China factor. Modi is likely to take a keen interest on all ongoing major Japanese infrastructure projects in India, particularly Delhi-Mumbai Industrial Corridor. Like Russia, Japan is another country where India has no political problems.
Neighbourhood: Modi will be keen to boost all-round relations with all SAARC (minus Pakistan) and BIMSTEC countries. However, neighbouring countries like Myanmar, Nepal, and Bhutan will be under special focus. Modi's Sri Lanka policy will be influenced by the post-poll scenario and factors like how many seats the AIADMK wins in the Lok Sabha election and the stance of J Jayalalithaa towards the BJP. On Bangladesh, Modi will do well to continue with the UPA government's policies, though he is expected to take a markedly different approach on the issue of illegal migrants.
The writer is a Firstpost columnist and a foreign policy analyst who tweets @Kishkindha.
Find latest and upcoming tech gadgets online on Tech2 Gadgets. Get technology news, gadgets reviews & ratings. Popular gadgets including laptop, tablet and mobile specifications, features, prices, comparison.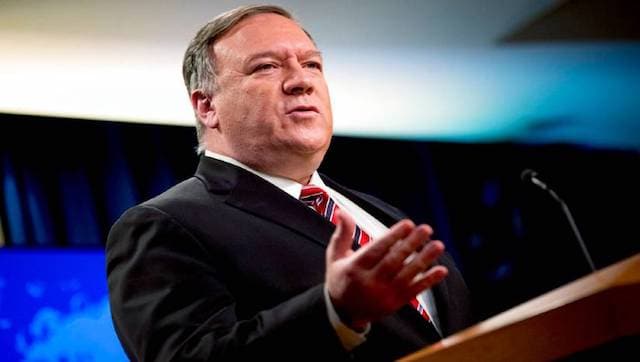 India
Pompeo will travel shortly to New Delhi with Defense Secretary Mark Esper for annual talks with Indian officials
World
The New Zealand prime minister on Saturday won a second term in office in an election landslide of historic proportions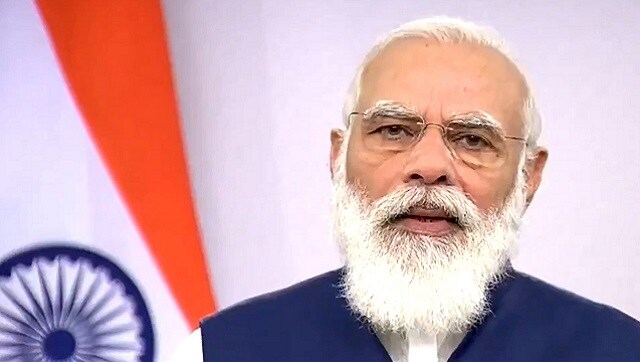 India
Narendra Modi to address nation LATEST Updatess:Addressing the nation over Covid-19 crisis, Prime Minister Narendra Modi Tuesday said that the lockdown may have been lifted in the country but warned saying that the "virus is still out there"