How does Narendra Modi handle Kailash Vijayvargiya, Katiyar and other loose cannons?
Does BJP leader Kailash Vijayvargiya's remark on Shah Rukh Khan matter, either to the film-going public of the country or to the actor himself?
Does BJP leader Kailash Vijayvargiya's remark on Shah Rukh Khan matter, either to the film-going public of the country or to the actor himself? No. That leads us to a more serious question: should the media be wasting its time over routine, attention-hunting outbursts of loose cannons like him? It's difficult to reach an unambiguous answer in this case.
As this piece is being written, there's news on television that BJP leader Vinay Katiyar has made a sexist remark on Priyanka Vadra. "There are more beautiful women than Priyanka who can be star campaigners..." he told on camera. Obviously, Priyanka's looks are not supposed to be the talking point among rivals; they should be questioning her politics instead.
Both could be ignored by the media. It would deny them the publicity they seek so desperately, serving as a disincentive for making outrageous statements. But ignoring them won't be right either. They are leaders, one is general secretary of a national party. Neither can be allowed to get away with loose talk. Comparing Shah Rukh to Dawood does not show Vijayvargiya in edifying light. The same goes for Katiyar. They should be exposed the way they are. That is what they deserve.
Vijayvargiya draws in the name of Prime Minister Narendra Modi into his unsavory spiel. He took to Twitter, hinting on, Modi and Rahul Gandhi as 'Kaabil' and 'Raees' respectively after the tittles of the recently released films. It was neither smart nor in good taste. Worse, it was doing the cause of Modi or his party, the BJP, no good. What is more intriguing is that he has regularly been making such remarks but has not attracted censure from party bosses.
The party, for some reason, has ignored the fact that such people have been damaging its public image through their abrasive, reckless comments. Earlier, Vijayavargiya had called the Vyapam scam in Madhya Pradesh as 'small', not anything big for the party. He had also made a sexist remark alluding to the kidnap of Sita by Ravan in the Ramayana. He had said that women crossing the lakshman rekha - read dressing provocatively - was a reason for them getting harassed. The party could ask its leaders to shut up if they cannot talk sense if it wanted. But that has not been the case.
Priyanka has responded to Katiyar saying it reflects the BJP's mindset. This debate is likely to get bigger in prime time debates if BJP sympathisers or spokespersons decide to put up a convoluted defence for him. It is apparent that the party has so far failed to gauge the impact of such posturing in public. In December 2014, the prime minister had to issue an appeal almost amounting to an apology in both houses of Parliament after Sadhvi Niranjan Jyoti's nasty remarks in Delhi. He has been expressing his disapproval of uncouth statements at routine intervals. However, in the absence of strong action from the party the menace continues.
It may not actually be the mindset of the BJP, but with so many people talking in this fashion the wrong impression goes out. "What do you expect when people like Vijayavargiya are in high organisational positions? This is not how it was earlier," BJP watchers would say. With the assembly elections around the corner the party has to be very careful. Such occasions give opportunity to people to speak more.
It is rather unfortunate for Modi that while he maintains great restraint while speaking in public, others down the line would give a damn. Now, how does he handle the problem? There are no easy answers. Maybe party president Amit Shah can help with some tough action.
Politics
Forty-four assembly seats are going to polls in the fourth phase of the Assembly polls in Bengal on 10 April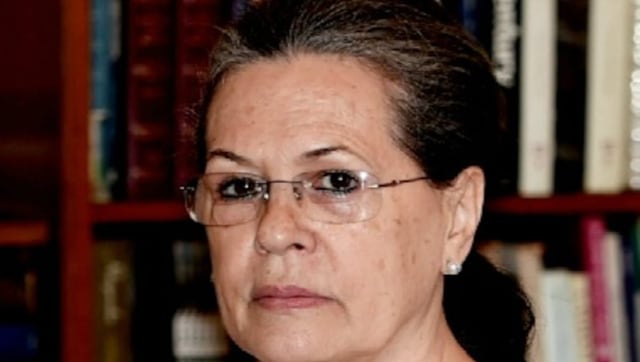 India
The Congress interim chief also called for exemption from Goods and Services Tax for all equipment, instruments, medicines being used in the fight against the COVID-19 pandemic
Politics
Assembly Election 2021 LIVE Updates: At stake are nine assembly constituencies in Howrah, eleven in South 24 Parganas, five in Alipurduar, nine in Coochbehar and ten in Hooghly.