How Congress was trumped by Modi's OBC victim card
The Varanasi DM's decision to disallow his rally, the unch-neech ki raajneeti coinage he came up with after Priyanka's barbs and the party's demolition of the idea that he may have been born into an upper caste have helped Modi play his victim card effectively.
In the past week, Narendra Modi has set a high-risk agenda -- from aggressively taking on regional satraps including some potential post-poll allies, to his neechi jati versus neech rajniti/soch debate, to directly taking on the Election Commission of India, calling the Constitutional body partisan and accusing it of working under political pressure. Whether these moves are well calculated ones or a response to developing situations in the final leg of the elections is debatable, but without a doubt, these have certainly been intended to leave his rivals guessing and to leave one final impression in the minds of voters for greater consolidation among his believers and sympathisers.
The contexts were varied but the central theme was the same, playing the victim, one who was fighting for his rightful position under the sun against the combined might of political dynasties, parties, regional satraps, intellectuals, liberals, secularists and now even the Election Commission.
Will his gambit pay off? That will be known only on May 16 when votes are counted. But the way the Congress party, Mamata Banerjee, Mayawati and liberal secularists have responded to him could be indicative of Modi's success in taking his message to the target audience.
Take for instance the Congress response in the last two days. Sonia Gandhi's speech at a public rally in Kushinagar in UP is particularly interesting. While it was natural for her to defend her children, Rahul and Priyanka, albeit without naming them for their neech soch/rajniti barb against Modi, what was electorally significant was that she subtly tried to drive a wedge in the BJP's upper caste support base. She spoke highly of Atal Behari Vajpayee's prime ministerial values, contrasting him with the "neech soch" (lowly thoughts) of Narendra Modi.
Though she was speaking truth about Vajpayee and the goodwill gestures he extended to leaders of rival political formations including the Nehru-Gandhi family, it's also true that during his term in office for six years, Sonia never had a cordial relationship with Vajpayee.  The fact is that Vajapee's name evokes a certain Brahmanical subtext, which supposedly still has a huge social constituency, and Sonia could thus be attempting to appeal to Brahmins with the idea that they might not be happy with Modi's aggressive backward caste positioning.
Next, the Congress claimed that Modi was not born an OBC but was instead born as a rich upper caste Modh-Ghanchi. It's a different matter though that the Modh-Ghanchis closest north Indian counterpart, the Teli caste, was never bracketed among the upper castes. Modi was a fake OBC, Gujarat Congress leader Shaktisinh Gohil claimed, waving a paper. The BJP countered that it was on July 25, 1994, during the Congress's tenure with Chhabildas Mehta as Chief Minister and Shaktisinh Gohil as a minister in his cabinet, that this caste was placed in the OBC category, after the Mandal categorisation of castes.
The Congress's last ditch attempt to propagate that Modi was not born with the politically significant OBC status could mean that the party is actually wary of his appeal among the numerically preponderant backward castes. Modi retaliated by blaming Sonia for playing politics of unch-neech and untouchability.
Modi's tweet and subsequent drawing of a linkage between his backward caste origin with allegations of despicable thought and politics was  broadly taken as his naked attempt to get into the caste politics of Poorvanchal and Awadh regions of UP, as also for parts of Bihar where polling was to be conducted in the eighth and ninth phases. But there was a very strong subtext to his statements. He was retaliating to Priyanka Gandhi's rather strong statement and it was Modi's way of saying that he would let his challengers go easily, whosoever the person may be. But again he tried to play on the victimhood of a low caste chaiwallah challenger.
Priyanka had hogged the media limelight for her anti-Modi barbs during her campaigning in Raebareli and Amethi. It was thought that she could potentially emerge as one of the principal challengers in times to come. She had to be countered now, a BJP leader said. Same was the case when he chose to make an immediate response to Rahul Gandhi's statement on neech soch by equating that with portions of the CWG scam, toilet paper mein paise kha gaye (ate money even in procuring toilet papers), he said. The language and phrases that he used were to make an instant connect with the audience.
Modi knew that Ram and Ram temple backdrop in his Faizabad rally could not make it emotive. The high voltage early 1990s issue could no longer enthuse people, leave alone make them passionate. Though he talked of Lord Ram, he steered clear of the Ram temple issue.
Thanks to the Varanasi District Magistrate cum Returning Officer and Election Commission's decision not to allow him hold a rally in his own constituency on the final day of campaigning, Modi was able to play the victim card to the hilt and also turn it into an emotive issue. His rivals and sections of analysts may blame him for taking on a constitutional institution but Modi's claim has some merit when Rahul Gandhi, Akhilesh Yadav and Arvind Kejriwal were allowed to campaign in Varanasi the way the liked, while he was denied permission to connect with people.
The sequence of events, as claimed by the BJP leaders, suggests that the party was in touch with the RO since May 5 for permission of Modi's rally in Beniabagh. The party had even deposited the money required, Rs 10,000, in the treasury for booking the ground and on May 7th morning got permission, through order No. 523 – 8 , from the city magistrate to hold that rally there. But then another order by Additional District Magistrate rejected the application for Beniabagh meeting.
In Modi, his rivals are dealing with an unorthodox campaigner who has the gigantic organisational machinery of the Sangh Parivar and buoyant supporters to back. He may appear to be despicable to many, but his conscious projection of a Chaiwallah street fighter image is attractive to a larger number of people. As the campaigning for the last and final phase of polling closes today, the last cards have been played.
India
The Congress leader accused Central Government of misreading and mishandling the COVID-19 situation in India and alleged that all early warning signs were ignored, including from scientists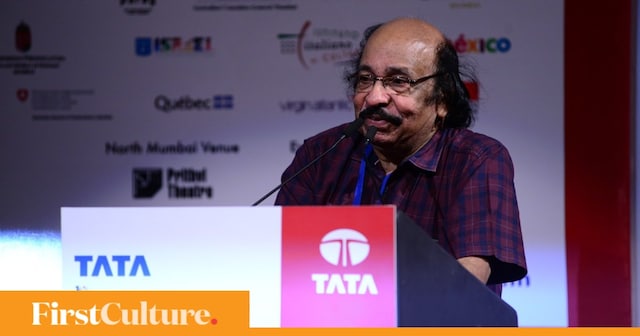 India
After his account was restored on late Saturday night, the Malayalam poet posted on the social media site: "If the choice is between being on FB and being a democrat and a human rights defender, I have no doubt where I should stand"
Politics
With all leaders who could pull others with them gone, this victory has placed Mamata Banerjee in a safe seat to rule the state