Horses slam Rahul Gandhi for defaming them by referring to political trafficking as 'horse-trading'
Ever wondered how horses react when humans like Rahul Gandhi refer to political swaps as horse-trading? You're about to find out.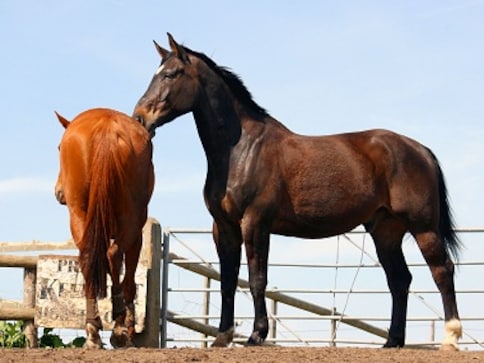 Editor's note: The following is a work of satire.
Ghodi Rani is a good horse. A thoroughbred, no doubt. She is white as snow and as wise and benevolent as a maharishi. And she is the duly elected Prime Minister of the United Democratic, Secular, Federal Equine Republic, whose capital is situated in the jungle near Kudremukh in Karnataka.
Rumour has it that Ghodi Rani is the world's oldest horse, athough nobody has dared estimate her age. But consensus among the most erudite of horses across continents is that she is old enough to have watched — as she often recalls — the anointment of Jawaharlal Nehru, later his daughter Indira Gandhi and later her son Rajiv Gandhi as India's prime ministers. My source Deep Throat reveals that Rani is revered not only for the profound wisdom she accumulated over time, but also for her cool and unruffled poise. Whatever the provocation, she was calm and assured always. There was never even a scowl on her lovely old face.
But on 15 May, after the Karnataka Assembly election results were announced, she exploded with uncontrollable fury. In the fashion of O Henry's angry, out-of-cash character Martin Burney, Rani cursed:
"May all humans suffer from the worst miseries! May the idlis they eat turn into grenades and explode their livers! May the panneer tikkas they relish turn into bumblebees that eat into their brains! May the whisky they drink become sulphuric acid and burn up their intestines! May the satellites that the two-legged monsters send up transmit to earth a horrible disease that makes them half-blind!"
Such was her anger. Deep Throat heard it all. The queen then rang a bell and summoned her Minister of Human Affairs and Minister of Political Relationships.
When the two stallions trotted in, the horse queen neighed in a thunder-like voice: "What's this I'm hearing about Rahul Gandhi talking about horse-trading? Does the boy know that — if he indeed uttered such a thing — it's offensive and defamatory and slanderous and demeaning to the entire Equs Caballus race? Did he really have the gumption to say such a mean thing as this? Does he not know that we the real horses are traded in the most honourable ways and not like human MLAs?"
"He is accusing Narendra Modi of horse-trading ...er human-trading, ma'am," replied the human affairs minister, bowing his head and respectfully raising a hoof.
"Modi is a slyboots," Rani remarked with a grimace, "There is no knowing what he is thinking and doing. But I must know if Rahul really hurled this insult on us and I want to know what precisely is transpiring in Congress, Janata Dal (Secular) and BJP."
Three spies were despatched, one each to Eagleton Resort in Bengaluru, Park Hyatt in Hyderabad and Amit Shah's home in Delhi.
How the spies went missing
Two spies returned but the one who went to keep an eye on Amit Shah went missing. A fourth agent was sent to find the missing one. He too disappeared. The same was the fate of a fifth one who went after the fourth one.
This caused much concern, but Ghodi Rani proceeded with the scheduled meeting to examine the evidence of photographs and videos brought by the two agents who returned safely.
"Holy Hayagriva!" the queen exclaimed, pointing at a photograph. "What's this around the neck of each MLA?"
"Humans call it a radio collar, ma'am," a spy explained.
"What's it supposed to do?"
"This collar," explained the human affairs minister, "has a radio transmitter that emits signals and reveals the wearer's location in case he bolts. These are used by human scientists to conduct research on animals and by politicians to track legislators when they fear poaching."
"And how long must they wear these?"
"At least for six months even after the two parties form government. The party chiefs are unwilling to take risks since they feel you could prod a horse to water but you could not make him drink it."
"Shame!" cried the queen. Her face combined the pained expressions of Martin Luther King Jr and Mahatma Gandhi which they had displayed whenever they heard of human rights crimes. "In all my equestrian and political expeditions across globe," she said, "I have not come across even a single instance of us the real horses being collared and corralled in such an ignominious manner while being traded. Dreadful, is it not?"
As the ministers and spies nodded and whinnied in agreement, the queen's distraught eyes fell on another photograph. It showed each MLA with two large shirt pockets. She was informed that one was for the poacher's offer and the other for the current owner's counter offer.
"Coming back to my original question, did Rahul really utter 'horse-trading'?"
"Yes, ma'am," chorused the spies. "But even Shah is uttering it."
"What Rahul says matters," the queen said. "What nerve! He is guilty of both denigrating us horses as well as of doublespeak. It was his grandmother who invented political slave trade to stick to power. Shah is a political chipmunk compared with the hippopotamus that she was — my apologies to chipmunks and hippopotamuses — when it comes to purchasing legislators. I am deeply pained. The meeting is adjourned."
When the spies came home
Deep Throat revealed that on the evening of 19 May, hours after the Karnataka Legislature met and BS Yeddyurappa resigned as chief minister, the missing spies returned to their capital. In a joint report submitted to Ghodi Rani, they said:
"It was Shah who went missing. We looked for him and each other. And we found each other when Shah returned to his home. When he did, Shah had a smile on his face and a radio receiver in his hands. The receiver gets signals from the radio collars of MLAs. He apparently whisked it late last night from Ghulam Nabi Azad when the latter was horizontal on his bed. We heard Shah tell his folks that with help from the receiver, he would adopt a wait-and-watch-and-catch policy to grab enough legislators at a suitable time to form a government in Karnataka in the near future."
The author wrote a weekly satire column called 'True Lies' in The Times of India from 1996 to 2001. He tweets at @sprasadindia
India
The dominant Lingayat sect was founded in the 12th century by social reformer and poet Basaveshwara, who has a huge following in Karnataka and some neighbouring regions of the state such as Maharashtra, Telangana, Andhra Pradesh and Tamil Nadu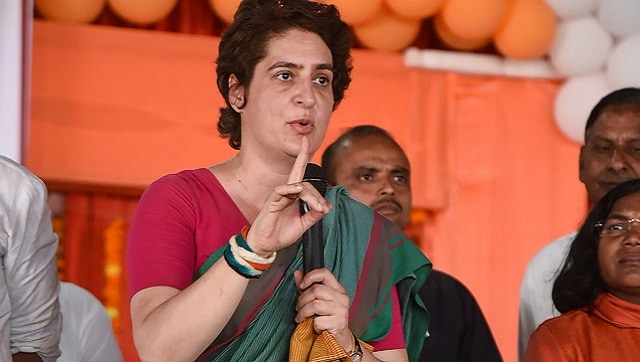 Sports
The Congress general secretary was subsequently put in a vehicle forcibly by police and taken away.
India
Nadda will first inaugurate an exhibition and then address the joint national executive meeting of office-bearers of seven cells of the party at Gyan Bhavan