Hope has replaced hopelessness under NDA govt, says 'UP wala' Modi
Prime Minister Narendra Modi on Thursday asserted that a mood of hope pervaded the country replacing hopelessness that prevailed under the UPA rule as he pitched his government as one dedicated to the poor and farmers which prevented the 'loot' of public money.
Saharanpur: Prime Minister Narendra Modi on Thursday asserted that a mood of hope pervaded the country replacing hopelessness that prevailed under the UPA rule as he pitched his government as one dedicated to the poor and farmers which prevented the "loot" of public money.
Addressing the first of his four public rallies here in Uttar Pradesh, which will have assembly polls next year, to mark the second anniversary of his government, Modi reached out to the electorate, calling himself a "UP wala" who cared for the farmers.
Asserting that India was growing at the fastest rate, Modi said only two years ago many thought the country had "sunk".
"They would say India has sunk and things cannot change. There was a mood of hopelessness while there is hope and enthusiasm today. Earlier there was a mood of unease, now it is about moving forward," he said.
He also attacked the previous Congress-led government over corruption, while flagging his government's "honest" credentials.
"Look at the newspapers and TV channels two years ago. Corruption in high places was the norm. I am now in the government and I am shocked how past governments have looted the country.
"Are governments installed to loot? I am here to end that culture. I want to ask you have you heard of any news about our government looting even a rupee? Have even our critics managed to accuse us of corruption? Two years ago no one had the courage to come to the people and ask them for an opinion, he said.
The Prime Minister repeatedly spoke of his "pro-poor" and "pro-farmer" schemes throughout his half-an-hour speech and took swipes at the previous Congress-led government by raising the issue of corruption and speaking of BJP's taint free governance.
He said his government had taken a series of measures to help clear the dues of sugarcane farmers, a politically important constituency in the region, while other governments were not concerned about them.
Recalling that in his address after he was elected the leader of the BJP-led NDA following the Lok Sabha win he had promised his government would be dedicated to the poor, Modi said every decison he had taken ever since was in that direction.
"If you look at my work of two years, you will see one decision after the other was taken to empower the poor to fight poverty, to strengthen the poor against poverty so that they could defeat it. No poor man wants to bequeath poverty to his children. I have always tried to work for the common man," he said.
Development, Modi said, was the solution to all problems and all other talk was meant to win elections and cater to vote bank politics.
"Many people are minutely looking at my record. My work is being closely watched. I welcome this oversight. Governments must give account of every second. That's why I say that out of 18000 villages which had no electricity till the rule of the previous government, we have electrified 7000 in just 300 days of our Government," he said.
Flanked by Cabinet colleague Home Minister Rajnath Singh, BJP in-charge of UP Om Mathur and UP state party chief Keshav Prasad Maurya, Modi delivered another important message– one of solidarity with all communities.
"In the previous government it was fashionable to name schemes after communities and religious groups. But my government's schemes are meant for all 125 crore Indians who are my family. We are not driven by caste, creed or religion," he said citing the example of Beti Badhao Beti Badhao, which he described as a scheme that aims to empower daughters of all communities.
He also sought to trash the allegations of Congress and other opposition parties which say nothing had been done during the two years of the NDA Government.
"Things are changing, but some people's mindset is not changing. India is the fastest growing country today. Two years ago, India's morale was low. But today disappointment has been replaced with enthusiasm and despair with hope. The country wants to move forward and development is the only solution to all our problems. Every other talk is for petty vote bank politics," he said.
With the NDA dispensation facing criticism over alleged intolerance, Modi said his government's "conscience was clear" and it wanted to develop all sections of society.
Invoking his "Sabka Saath Sabka Vikas" slogan, Modi described development as the sole solution to all problems saying, "The rest of the rhetoric is rooted in vote bank politics."
Citing Swachh Bharat initiative, Mudra loan scheme, Prime Minister crop insurance scheme, free LPG connections to poor and Beti Bachao Beti Padhao campaign, he said these programmes were meant to serve everybody, irrespective of caste and religion, while schemes launched earlier were made keeping in mind castes and vote banks.
Modi said his government was observing 'vikas parv' (festival of development) and all his ministers would travel across the country to give to the people an account of their work.
He told the gathering that being an MP from UP he was a 'UP walla' and wanted to seek their blessings as he recalled it was around this time two years ago that his government had taken oath.
Citing shortage of doctors, Modi announced raising the age of retirement of government doctors to 65 years and said the Union Cabinet will give its nod to the decision this week.
He also appealed to doctors to serve poor pregnant women for free on the ninth day of every month, saying it will contribute to his government's efforts to deal with illness among the poor.
As the 'Pradhan Sewak', a term he has often used for himself, Modi said he is giving an account of his work to people.
Modi said the ratio of divisible resources between Centre and the states earlier was 65:35 which his government changed and now 65 percent of the share was going to the states. Over Rs 2 lakh crore was given to panchayats, Modi said, underlining his government's "commitment" to development of states and villages.
When he had taken over the reins, the dues of sugarcane farmers ran up to Rs 14000 crore, which had come down to about Rs 700-800 crore now due to measures taken by his government, Modi said and "warned" the sugar mill owners against treating the farmers the way they did in the past.
"We have taken a pledge that when the country celebrates 75 years of independence in 2022, we will double the income of farmers through implementation of various policies," he said and listed a host of schemes launched for their benefit like soil health card and crop insurance.
Modi also called for judicious use of water, saying adequate amount of it will help farmers against all odds.
"I request you to save as much water as you can," he said.
Modi is expected to address three more rallies in different parts of the country in the coming days.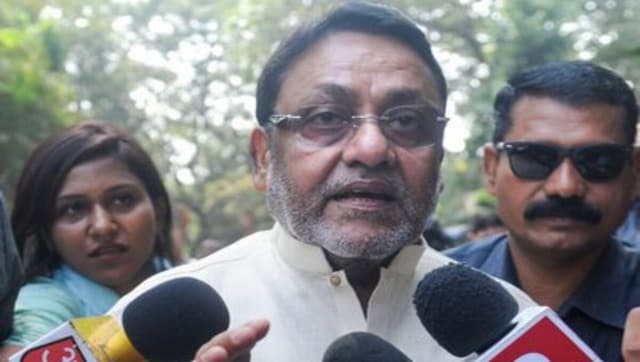 India
Notably, the NCP had offered outside support to the BJP in Maharashtra after the 2014 polls. However, the BJP had come to power with the support of the Shiv Sena
India
The 78-year-old Lingayat strongman said this evening that he was yet to receive the 'message' from the party's Central leadership on whether he should continue in his post or quit
Politics
When asked whether a Dalit would be his successor, the 78-year-old said, 'The BJP high command shall decide on it. I am not the one to take any calls.'