Honeymoon isn't over: New survey brings good news for Modi government
The India Today Group's Mood of the Nation Survey reveals that Narendra Modi government's honeymoon period is not yet over. The respondents also give mixed reactions to the Congress.
It has been about three months since Prime Minister Narendra Modi formed his government and if India Today's Mood of the Nation poll is anything to go by, he is still very much popular among the people of India.
India Today Group's editor-in-chief Shekhar Gupta said that this opinion poll should be able to determine "how long does the new government's honeymoon period continue, is it being sustained and when does anti-incumbency begin to set in".
The survey was conducted by Hansa in association with the India Today Group between 3 and 14 August across 108 constituencies in 29 states and 3 Union Territories of India. A total of 12,430 were asked the questions in face-to-face interviews.
When asked to rate PM Modi's performance in the last few months the results were only positive with 51% of the respondents saying it was good, 10% thought it was excellent, 28% of the respondents called it average and only 6% were of the opinion that he did a poor job.
Though corruption and price rise were the two major issues that Modi campaigned on, most people thought it should be poverty that he should concentrate on with 23% of the people choosing the option over corruption (22%) and price rise (18%).
Meanwhile, even though Modi received a clear majority many parties, including the Congress, have said it was because of religious polarisation. But the survey reflected otherwise. When asked what PM Modi representexd 46% chose development, 24% said good governance and only 4% said communal intolerance.
Only 21% of the respondents thought Modi's landslide victory was a result of religious polarisation and 70% thought it was a mandate for development. When asked if Modi's win had encouraged communal forces, 61% said no and 31% said yes.
Most respondents also thought that Modi won't buckle under RSS pressure with 47% saying he would be 'his own man' and 12% saying he would be 'remote controlled' by the right-wing outfit.
Siddharth Varadarajan told Headlines Today that this poll had an important message to convey. "People are saying we as voters want you to stick to development. People perhaps want him to be more forth right," he said. However, he said that even 31% of people thinking Modi's victory had encourgaed communal forces was a significant number. "There is a sense that Right elements are coming out of the woodwork and testing the waters," he said.
Shekhar Gupta too was of the opinion that people did not vote for this government for religious reasons. "People have voted this government in because they were fed up of a non-government for five years. He was the only person who passed the test. They did not vote for polarisation."
Congress' Manish Tewari of course criticised the government saying, "If at all people do believe that this government is there to provide development, then I am afraid that the government is out of sync with the aspirations of the people."
The Congress has not just criticised Modi over religious issues in the past, they have also called him authoritarian. And surprisingly the respondents reflected Congress' opinion with 48% saying that he had made his Cabinet irrelevant. However people did think that the Prime Minister's cabinet was a good one whether it was irrelevant or not. When asked what they thought of Modi's cabinet a whopping 78% called it good. Also 76% respondents thought they felt safe under Modi and 19% thought they weren't safe.
Manish Tewari was quick to comment on the results calling them ominous. "The government is supposed to be collectively responsible to the parliament. Very early in the day people have come to the conclusion that this government is about only about one individual."
Senior journalist Ashok Malik said, "People have voted for authoritative Modi, not authoritarian Modi. People voted for Modi and see this government as the Modi government and can't probably name half of the ministers. Identification of this government apart from Modi is impossible. If this government does well it is Modi who does well. If Modi does bad then they will lose their popularity."
BJP's GVL Narasimha Rao defended his leader saying, "The prime minister is the head of the council of ministers and people expect him to be in command, they don't want a hapless prime minister like Manmohan Singh."
The survey also looked into what people think of the Congress four months after their poll debacle, and surprisingly the results were not all negative. When asked if the Congress should have been given the Leader of Opposition post 48% of the respondents said yes and 42% said no.
The respondents were also of the opinion that the Congress needed the Gandhi family with 53% saying the party wouldn't do better without them.
It was good news for Sonia Gandhi as 35% of the respondents called her performance as a party president good, 5% called it excellent and 32% called it average.
Though 60% thought Priyanka should not replace Rahul Gandhi, the same percentage of respondents thought that Rahul's style of politics did not work. Also 50% of the respondents said the Congress had no chance of a revival in the next five years and 38% were of the opinion that the party did have chances of making a come back.
Calling the results positive, Manish Tewari told Headlines Today, "The numbers give me comfort and solace. 38% people do think that the Congress can revive and that is an excellent spring board to begin upon."
"The others are subjective views. For me the important takeaway is that two months into the new government people think Congress has a good chance at a come back," he said.
Commenting on the fact that people thought Congress needed the Gandhi family, AAP's Yogendra Yadav said, "Isn't that the truth? The Congress cannot survive without the Gandhi family. That is because the Congress needs a rank outsider to hold the party together and that is the biggest liability of the party."
However, Yadav said, "We need to remember that an opinion poll held just in the shadow of general election, all over the world, seem to exaggerate whatever the result was in the elections."
Meanwhile Vardarajan said, "At this time it is clear that the Congress is down in the dumps. Congress' other dilemma is what does the party stand for? It is a completely confused party which does not know what its ideology is."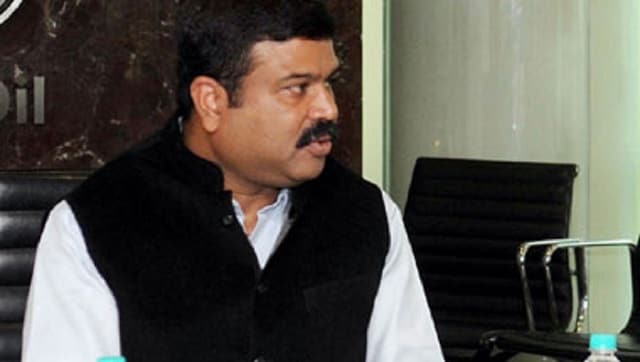 India
The petroleum minister, however, did not suggest a similar action for BJP-ruled states like Madhya Pradesh and Karnataka, where petrol has crossed Rs 100-mark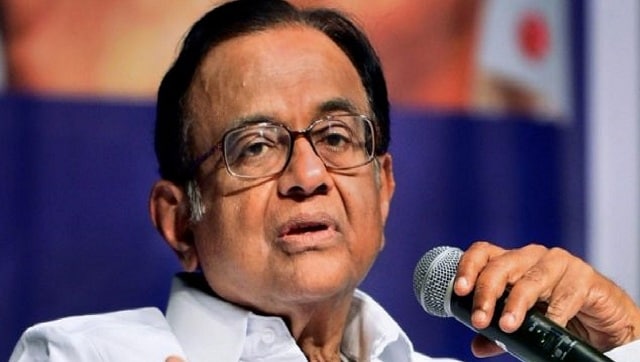 India
Chidambaram added that the 'dismembering' of Jammu and Kashmir into two UTs has been challenged in the Supreme Court, and that the cases are pending for almost two years
India
Apart from Sibal, G-23 leaders Shashi Tharoor and M Veerappa Moily have also slammed Prasada for switching to the BJP