Hingoli Lok Sabha polls: Party, Candidate, Constituency wise Winner, Loser, Leading, Trailing
At present, Congress leader Rajeev Shankarrao Satav represents the Hingoli seat since 2014.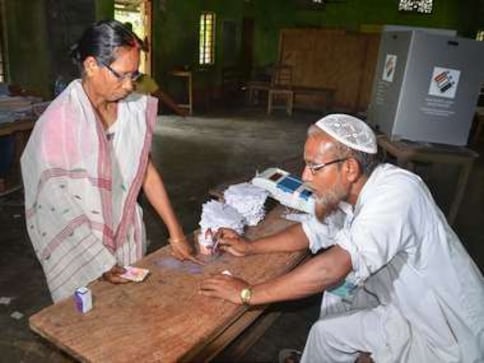 Hingoli Lok Sabha Constituency
Constituency number: 15
Total electors: 15,86,194
Female electors: 7,46,654
Male electors: 8,39,540
Reserved: No
Delimited: Yes. Bhokar Assembly seat was moved to Nanded parliamentary constituency and Umarkhed Assembly seat was added after Washim Lok Sabha seat was dissolved in 2008.
Assembly constituencies: Umarkhed (SC), Kinwat, Hadgaon, Basmath, Kalamnuri, Hingoli.
Results in last four Lok Sabha elections: In 1999, Shiv Sena's Shivaji Gyanbarao Mane won the seat but lost NCP leader Suryakant Patil in 2004. In 2009, Patil lost the seat to Shiv Sena's Subhash Bapurao Wankhede. At present, Congress leader Rajeev Shankarrao Satav represents the seat since 2014.
Demographics: It covers the entire Hingoli district and parts of Nanded and Yavatmal districts. The region is identified as a backward region under the Backward Regions Grant Fund Programme. Hingoli district has a population of 11,77,345 people as per Census 2011. The district came into existence in 1999. It has an SC population of 1,82,565. This seat, spread across parts of Marathwada and Vidarbha accounts for a high number of farmer suicides as well.
India
The names of Abdul Sattar's three daughters and a son appeared in the list of the 7,880 candidates who were disqualified and banned in connection with the alleged rigging of the Teachers' Eligibility Test 2019-20, two of whom, he claims didn't qualify the test and one didn't even appear for it
India
The woman, who is a resident of Gondia district, was living with her sister in Bhandara due to marital dispute.
Politics
Maharashtra CM Eknath Shinde and his deputy Devendra Fadnavis have been functioning as a two-member cabinet since then 30 June this year, inviting criticism from opposition leaders, including NCP leader and ex-Deputy Chief Minister Ajit Pawar