Himachal Pradesh polls: Protégé turns giant killer as Rajinder Rana defeats Prem Kumar Dhumal in Sujanpur
Congress' Rajinder Singh Rana has emerged as the giant killer of Himachal Pradesh Assembly elections after defeating BJP's CM candidate Prem Kumar Dhumal.
Congress' Rajinder Singh Rana has emerged as the giant killer of the Himachal Pradesh Assembly elections after defeating BJP's chief ministerial candidate Prem Kumar Dhumal from the Sujanpur constituency.
This is an irony lost on nobody in Himachal Pradesh because it was Dhumal who played a crucial role in ensuring the consolidation of the dominant Thakur community, that comprises 28 percent of the population of this hilly state. The Thakur vote is reported to have helped propel the BJP to its outstanding victory in the state (winning 32 and leading in 12 of the 68 seats at last count) ensuring their victory in over ten seats.
The BJP waited till nine days before polling to announce its candidature for chief ministership. The announcement, made by BJP president Amit Shah, was aimed to allay the fears among the BJP cadre that chief minister Virbhadra Singh may squeeze through for a victory one more time, especially since people by and large expressed satisfaction on his administrative abilities.
Virbhadra has won from Ari constituency and his son Vikramaditya Singh has also defeated his rival from the Shimla rural seat, vacated by his father. In contrast, BJP president Satpal Satti, a three-time winning MLA, lost his seat while Dhumal's relative Gulab Singh Thakur (Anurag Thakur's father-in-law), who had been the revenue minister during Dhumal's last tenure as chief minister, also had to bite the dust.
There is no doubt that Dhumal did not want to stand for elections from Sujanpur, where he was pitted against his former protégé Rana. He instead wanted to fight from the Hamirpur constituency, where he enjoys a great deal of popularity.
It is not that Dhumal and Rana have had any personal enmity. Dhumal had earlier also asked the BJP high command to nominate Rana for MLA-ship, which they had declined to do.
Rana subsequently quit the BJP and fought and won the election as an Independent and then went on to join the Congress party. He has carefully nurtured the Sujanpur constituency, where he is known as the 'billionaire' candidate.
Ratna Devi, a resident of Sujanpur, said: "He genuinely cares for the poor. In the last five years, he has spent lakhs of rupees in the marriages of poor girls from lower socio-economic backgrounds. He gives scholarships running into thousands of rupees to poor students and if anyone falls seriously ill, he arranges for their treatment in the PGI hospital in Chandigarh. He has been with us for the last 15 years."
"We have lost count of the free camps he has held for the sick and ailing in Sujanpur in the last five years. Obviously, we will support him," Devi added.
Rana is also known to have undertaken a signature campaign to have an SDM office in Sujanpur, as the locals had to go to Hamirpur to get their work done which caused them tremendous inconvenience. He is also credited with convincing the Congress government to build a mini-secretariat there.
But Rana's generous 'billionaire' image is not the only reason for Dhumal's defeat.
Before Dhumal's chief ministerial candidature was announced, several names had been doing the rounds including those of union health minister JP Nadda and BJP's organisational secretary for North and RSS Parcharak Ajay Jamwal. Jamwal did not contest these elections while Nadda is known to be more of an organisational man.
The fact of the matter is that RSS is known not to have wanted Dhumal to win because he would then have groomed his son Anurag to take over the reins of the state as was being attempted to be done by Virbhadhra.
The next in line for the numero uno post could be Jai Ram Thakur, who is a four-time winner from the Seraj constituency. He has already flown down to New Delhi to put in his claim for the top job.
Dhumal has put up a brave front and told the media in Shimla that this was a great victory for his party while refusing to make a comment on his personal loss. He also went on to congratulate all the victors in his party though at the same time conceding that others have lost.
Already, Virender Kanwar, the winning BJP MLA from Kuthalehar, has offered to play the role of the sacrificial goat and give up his seat in favour of Dhumal. This is a decision that can be only taken by the party high command.
Some BJP insiders have in the past also expressed surprise at the meteoric rise of Indu Goswami, the state president of the BJP Mahila Morcha who is the first woman candidate ever fielded by any party from the Palampur constituency. She was pitted against Congress rival Ashish Butail whose father won seven consecutive elections from this constituency.
Goswami's selection had seen the sitting BJP MLA Parveen Kumar being denied a ticket. It was Praveen who had earlier succeeded in wresting this seat from the Butail family in 2007.
Parveen had expected to be given the ticket especially since he had nurtured it over the last decade, claiming that in all the BJP meetings he had been shortlisted for the seat. Yet, in the final selection, the ticket was given to her by the central leadership, Kumar claimed.
Goswami, for her part, had insisted that she had worked hard for three decades and had worked with Narendra Modi during the late 1980s when he was in-charge of BJP's Himachal unit. At that time, Goswami was vice-president of the BJP Yuva Morcha. The BJP had also calculated that in this woman-dominated constituency, with 30,000 of the 60,000 voters female, the vote would be in her favour.
Praveen had told the media that the BJP would regret denying him a ticket. He ended up playing spoilsport and ensured that Goswami lost to Butail by a small margin.
The BJP workers are not happy with the constant interfering of a claque of RSS in the state. A BJP functionary said on condition of anonymity: "We know the BJP high command does not want a strong people-friendly leader at the state level as they see him as a threat, as is the case with Dhumal who is known as a jan naik."
He pointed to the recent appointment of the assistant solicitor general as one more example of the RSS wanting to place their people in key posts. "The practice has continued with people in higher positions. We had expected that Ashish Sharma (former assistant solicitor general) on completing his three-year tenure would be given another term. But instead, Rajesh Sharma was brought in to the shock of everyone in the bar. He has no practice to speak of and is known to be unsuitable for this post," the BJP functionary added.
But despite Rana's upset win, the BJP is savouring its victory in this state after being out of power for five years.
Follow detailed coverage of the Himachal Pradesh Assembly Election 2017 here
India
Congress MP Ripun Bora claimed that the union minister's birthplace was Harinathpur in Gaibandha district of Bangladesh and he reportedly came to West Bengal for computer studies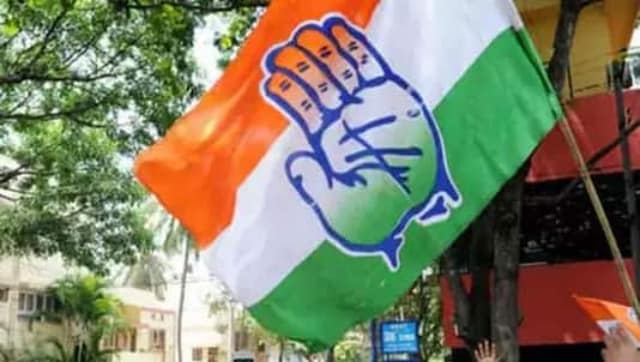 Politics
Demanding a court-monitored inquiry, Congress' Mallikarjun Kharge questioned if governments in Madhya Pradesh, Manipur and Goa were also toppled using the spyware
India
As the Opposition creates ruckus in Parliament, the Centre says the controversy is an attempt to malign Indian democracy and its well-established institutions