Himachal Pradesh Assembly Election 2017: United by family, divided by politics; household ties make polls personal
As the 9 November polling day for the Himachal Pradesh Assembly elections draws near, they spar with each other on several raging issues — and sometimes get personal too
Shimla: They are joined by family ties, but separated on political lines. As the 9 November polling day for the Himachal Pradesh Assembly elections draws near, they spar with each other on several raging issues — and sometimes get personal too.
For the first time, Congress candidate Rajinder Rana, who has learnt political lessons for years from his once-mentor and two-time BJP Chief Minister Prem Kumar Dhumal, is now trying to 'teach' him a lesson through politics.
Likewise, candidate Rajesh Kashyap, a doctor-turned-politician who joined the BJP just a few days before the polls were announced, has been pitted against his father-in-law and Congress candidate Dhani Ram Shandil, a cabinet Minister in the present government.
Similarly placed is Congress legislator Anirudh Singh from Kasumpti, who has been pitted against his aunt and BJP candidate Vijay Jyoti Sen.
Vijay Jyoti Sen is the sister-in-law of Congress veteran and six-time Chief Minister Virbhadra Singh. Both are related to CPM candidate Kuldeep Tanwar.
Political observers say the contest is interesting between Dhumal and Rana, who had defected from the BJP, in the Sujanpur constituency in Hamirpur district, the BJP bastion, as they can read Dhumal like a book.
Dhumal is contesting for this seat for the first time, while realtor-turned-politician Rana won it in the 2012 assembly polls as an Independent candidate by a margin of 14,116 votes.
Later, he vacated the seat and unsuccessfully contested the 2014 Lok Sabha elections from Hamirpur as a Congress nominee. The vacated Sujanpur assembly seat was won by the BJP's Narender Thakur, a Congress rebel.
Popularly known as 'Raja Saab', Virbhadra Singh, who has been projected as the party's chief ministerial candidate, is leaving no stone unturned to wrest Sujanpur from the BJP.
Likewise, his arch-rival Dhumal is devoting his maximum time and energy in the constituency to make it twice-in-a-row for the BJP.
"I am seeking re-election on the basis of my performance in my 15-month tenure as an MLA vis-a-vis BJP's long innings of 36 months," Rana, once Dhumal's campaign manager, told IANS.
He has been repeatedly cornering Dhumal and his MP son Anurag Thakur over alleged misdeeds during the BJP's terms in office.
But septuagenarian Dhumal is focusing on the BJP's central government schemes initiated in this Congress-ruled state.
Politics can divide close relatives and even blood relations.
For the Solan reserved seat, BJP's novice Kashyap is in the fray against his father-in-law and Congress candidate Shandil, who is more a statesman than a politician.
Both Kashyap and incumbent legislator Shandil rarely trade personal barbs but harp on the development agenda, a political observer said.
The BJP candidate took premature retirement from a government job and opted to plunge into politics.
Three of the six candidates for the Kasumpti seat owe their roots to the erstwhile royal families. They are the Congress' Anirudh Singh, BJP's Sen and the CPI-M's Tanwar, who is also the state president of the Kisan Sabha.
"They (Anirudh and Sen) are still harping on their glorious past and are the least bothered about the downtrodden and the Dalits, who have the maximum number in this constituency," Tanwar told IANS.
Chief Minister Virbhadra Singh's son Vikramaditya Singh, making his political debut, is in the fray for Shimla (Rural), the seat his father won in the last assembly elections.
He's facing BJP's Pramod Sharma, a professor at Himachal Pradesh University in Shimla, who was once known for close proximity to Virbhadra Singh.
In Palampur, Congress candidate Ashish Butail came into the BJP's firing line after his assertion that he would ensure the development of those areas that were neglected in the past five years.
His father, BBL Butail, is the legislator from Palampur, where BJP has fielded novice Indu Goswami, who is known for proximity to Prime Minister Narendra Modi.
The votes cast in the Himachal polls will be counted on 18 December along with those in Gujarat.
Politics
The ruling Trinamool Congress looks set to retain power in West Bengal with the party having already crossed the halfway mark headed for over 200 of the state's 292 seats that went to the polls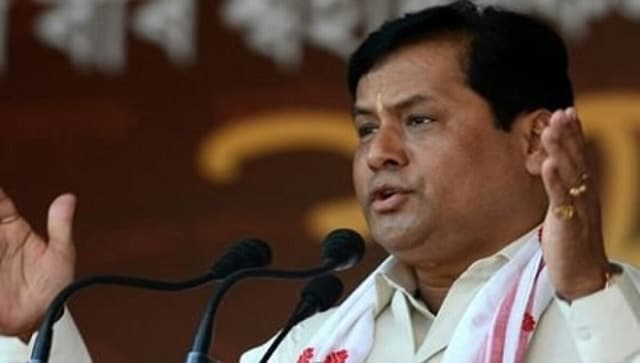 Politics
The ruling BJP-led alliance in Assam is all set to form the government for the second consecutive term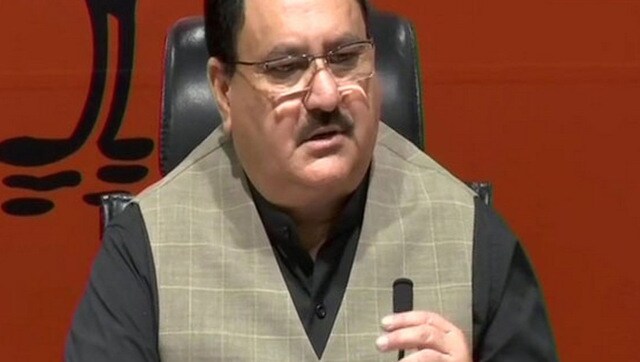 Politics
The BJP chief's letter came a day after the Congress Working Committee hit out at Prime Minister Narendra Modi over his handling of the coronavirus crisis