MP election 2018: High turnout in Assembly polls amid EVM snags perfectly captures paradox of Hindi heartland
Though voting is conducted electronically, hundreds of electors returned after waiting for hours, when Electronic Voting Machines (EVMs) malfunctioned.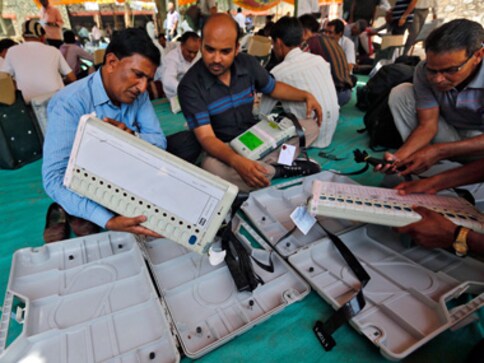 Bhopal: Assembly polls in Madhya Pradesh on Wednesday reflected the paradoxes that the Hindi heartland lives by. Though voting is conducted electronically, hundreds of electors returned after waiting for hours, when Electronic Voting Machines (EVMs) — made by BEL, Bangalore and ECIL, Hyderabad — malfunctioned.
After 15 years of one party rule, the state also had entire villages boycotting the election citing a lack of basic amenities. Another significant voter section, Madhya Pradesh's farmers, made their unhappiness with the Chief Minister Shivraj Singh Chouhan-led government abundantly clear. Spurts of violence also broke out in Bhind and Mehgaon regions, which was resolved by security personnel.
The state recorded 74.61 percent voting till 6 pm, higher than the 72.07 percent voting recorded in 2013 Assembly polls, according to Chief Electoral Officer for Madhya Pradesh VL Kantha Rao, who had to wait for a while due to malfunctioning EVM units before he could cast his vote at the Char Imli VVIP polling booth in Bhopal.
Neemuch and Shajapur districts recorded highest voting percentage (81 percent). Three Maoist-affected seats — Baihar, Lanjhi and Paraswada — reported encouraging voter turnout. According to reports, 66 percent turnout was recorded in Baihar, 64 percent in Lanjhi, and 68 percent polling was reported in Paraswada. With heavy security assigned, voting was carried out peacefully in these areas.
A total of 1,545 of VVPAT units, 563 Ballot Units and 583 Control Units were replaced till 3 pm, including the 732 VVPAT units, 352 BUs and 369 CUs that had to be replaced during mock polls.
Villages boycott polls
In Majesara village of Mandsaur, 856 voters boycotted the elections citing corruption. In Vicharpura village of Shahdol, a lack of water and road infrastructure led voters to call a boycott. Not a single vote was polled in Ruparel village under Sunser Assembly Constituency in Agar Malwa. Villagers were protesting a lack of roads leading to the village.
Villagers of Piliyakhal in Harda and Govindgarh and Janakpur in Bhander AC also took the boycott route. They demanded electricity, canals and roads. Water woes kept villagers of Patpara, Tikra Maheshpuri, Khalhe and Maheshpuri Chirapani in Dindori district away from polling booths.
Vandalism in Bhind, Mehgaon
Pradeep Singh Bhadauria, polling agent of the Congress candidate in Mehgaon Assembly constituency, was shot and is reportedly seriously injured. According to reports, he was rushed to a hospital in Gwalior. Incidents of violence were also reported from Bhind district, where gunshots were fired in front of two polling booths. Sources said the assailants immediately fled, and the firing was done with the intention of disrupting the poll process.
Mehgaon is located in the Gwalior-Chambal region. The region has 34 seats and is a tense contest is expected between the BJP and the Congress. In 2013, the BJP won 20 seats, followed by Congress' 12. The BSP had managed to win two seats.
'Want to overthrow govt'
Madhya Pradesh has the second largest population of Patidars after Gujarat, with nearly 60 lakh voters belonging to the community, of which 40 lakh are from the Malwa region. Of the 230 seats in contention, the fate of around 34 would be predominantly decided by a majority of Patidar voters in these constituencies.
Ambalal Patidar and Gopal Patidar, farmers in Mandsaur, blame the present dispensation for the problems farmers face. They hold the government responsible for the police brutality on protesting farmers last year in Mandsaur, and state that they want to "overthrow" the government.
Also on Wednesday, four polling officials passed away due to cardiac arrest while on Election Commission duty. The EC announced a compensation of Rs 10 lakh for the kin of three EC officials: one from Guna and two from Indore. The fourth official passed away in Dhar district.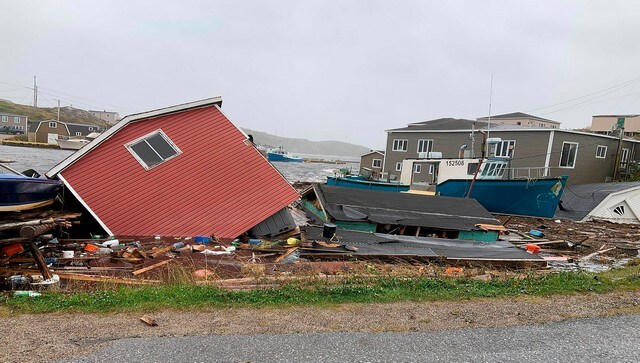 Explainers
Once a storm reaches maximum sustained winds of 119 kmph or higher, it is classified as a hurricane, typhoon, or tropical cyclone. However, the moniker given to it depends on its location
Explainers
Mohan Bhagwat's visit to the Kasturba Gandhi Marg mosque at the heart of the Delhi – his second meeting with Muslim intellectuals over the past month – comes amid an unprecedented outreach to the minority community by the RSS chief and in the backdrop of the Gyanvapi mosque row
Explainers
Mahsa Amini slipped into a coma and died while in police custody in Tehran. The 22-year-old, visiting the capital with her family, was detained after the 'morality police' took issue with her headscarf. Her death has led to widespread anger with Iranian women leading protests