Election 2017: How 11 March verdict will script new chapter for Modi, Rahul, Akhilesh et al
Among them, the primary focus of political pundits will be on Modi. They will analyse the results of the five state Assembly elections to determine the degree to which the popularity of Modi remains intact or has diminished.
When votes are counted and victors and losers in the five state Assembly elections are announced on 11 March, a new chapter will start for five leaders — Prime Minister Narendra Modi, Congress vice-president Rahul Gandhi, Delhi Chief Minister Arvind Kejriwal, Uttar Pradesh Chief Minister Akhilesh Yadav and Bahujan Samaj Party chief Mayawati.
Among them, the primary focus of political pundits will be on Modi. They will analyse the results of the five state Assembly elections to determine the degree to which the popularity of Modi remains intact or has diminished. Regardless of their determination, the Prime Minister will still tower over all his political rivals. He will remain the man to vanquish in 2019, not least because India's electoral politics will remain polarised between him and the rest, as is so true even today.
From this perspective, the 11 March results will have greater salience for Opposition politics than the ruling dispensation. Who among the clutch of Opposition leaders will lead the charge against Modi and seek to supplant him? As of now, none of the Opposition parties, including the Congress, can overpower the BJP on its own. A segment of them will have to forge an alliance to offer to people an alternative to the BJP-dominated NDA at the Centre.
Given that Indian elections have become presidential in nature, an anti-BJP alliance will have to search for a leader who matches Modi, if not in popularity, then at least in style and vim. The results on 11 March will, therefore, decide the seeding of Opposition leaders or who among them will most likely occupy pole position as the most credible challenger to Modi in the 2019 Lok Sabha election.
On paper at least, Rahul Gandhi is the top seed among Opposition leaders, not because of his talent to lead or capacity to match Modi, but because the Congress, despite being at its weakest, still remains a national formation. It is because of its countrywide spread Rahul, unlike regional satraps, can justifiably claim the leadership slot of an anti-BJP alliance for himself.
However, to retain his top seeding, it is vital for Rahul that the Samajwadi Party-Congress alliance bags more seats than the BJP and the BSP in Uttar Pradesh and, at the same time, his party must win Punjab. Should the alliance fail to win Uttar Pradesh, and the Congress performs disastrously, the defeat will be blamed on Rahul, for cornering 105 seats that is decidedly disproportionate to his party's strength in Uttar Pradesh and not offering a slice in its share to Ajit Singh's Rashtriya Lok Dal.
But even if the SP-Congress alliance forges ahead of others in Uttar Pradesh, Rahul's Congress must bag Punjab. It is almost a foregone conclusion that the Akali Dal-BJP will be swept out of power there. The tussle for power there is between the Congress and the Aam Aadmi Party. Should AAP overtake the Congress, Rahul will be afflicted with a chronic headache from which he will be hard pressed to find relief.
This is because AAP, though confined to the state of Delhi, nurses national ambitions, has veered left-of-centre in its policies and pronouncements, even though its leaders are chary of defining their position on India's ideological spectrum, and has reveled in throwing punches at Modi. In both ideas and style, AAP provides an option to Congress voters, apart from promising to provide clean governance, which few in India think the Congress can. This is precisely why AAP has hijacked the traditional support base of the Congress in Delhi.
A victory for AAP in Punjab would mean that for the first time in India's electoral history, a party confined to one state would have expanded into another. This will spawn a narrative that a new national party is emerging on India's electoral horizon. Arvind Kejriwal will then start to threaten the top seeding that Rahul enjoys among Opposition leaders.
As such, AAP has already declared its intention of contesting the Gujarat Assembly election later this year. It may or may not manage to dislodge the BJP from there, but a triangular contest will certainly make it tougher for Rahul to overthrow Modi in his lair. AAP also plans to enter Rajasthan and is expected to choose between Madhya Pradesh and Chhattisgarh to contest. All these three states will have their Assembly polls in November-December 2018, a few months before the Lok Sabha elections of 2019.
To appear as a national winner, the Congress should win Madhya Pradesh and Rajasthan, as they send a greater numbers of MPs than Chhattisgarh does. But these states might become tougher for the Congress to win if their electoral contests become triangular from being bipolar. In fact, the bipolar nature of electoral contests in certain states is an important factor why the Congress still remains a national force.
On 11 March, therefore, it is possible that Rahul might come to rue his decision of expending energy and time on Uttar Pradesh instead of Punjab. After all, what did he expect a veritable moribund Congress to achieve in UP? He has gone for broke: in seeking to craft a narrative of Congress revival, he runs the risk of losing his predominant position in Opposition politics. But this will remain his if the Congress wins Punjab.
Conversely, a win for the Congress in Punjab will clip AAP's wings. For one, its hope of emerging as a national entity will be dashed. For the other, it will have to fight for survival in Delhi, which is expected to have its civic polls in April. With a defeat in Punjab, the odds against AAP will get stacked up and its voters – the urban poor and the minorities – might decide to return to the Congress. Undaunted by a defeat in Punjab, even if AAP goes to Gujarat, it won't have the advantage of a strong tailwind behind it.
Should the SP-Congress form the next government or even take the number one slot in Uttar Pradesh, Rahul's media machinery will spin it as a shining example of his political sagacity and growing maturity. However, it is unlikely that this line will have much purchase. Political pundits will credit the victory to Akhilesh Yadav, who accommodated the unjustifiable demand of Congress for over 100 seats.
After all, it is Akhilesh who dominated UP's consciousness for four months, not only re-inventing the slogan of development, but also rebelling against his family elders. It demonstrates that he boasts a streak of independence lacking in other dynasts, including Rahul. It would be taken as a testament of Akhilesh's political maturity and daring, qualities which impress the Indian electorate no end.
A victory for the SP-Congress would mean the junior partner tacitly accepting the Tamil Nadu model, which is often defined thus, "You (Akhilesh) rule the state, I (Rahul) the Centre." But this model marginalised the Congress in Tamil Nadu for all times to come. Might this not happen to the Congress in UP as well? More significantly, might the SP rule acquire a kind of durability not seen in UP since 1989? Will this spur Akhilesh to play a bigger national role?
But these questions will not be asked if the SP-Congress is relegated to Number Two. We will have anonymous sources tell the media as to who between Rahul and Akhilesh was responsible for the poor showing of the alliance. There will be acrimony and bad blood, all of which will make the task of Congress forging a broad anti-BJP alliance cumbersome.
However, the loss will be more Rahul's than Akhilesh's. The latter already has the party under his control, which is unlikely to get weakened even with a defeat. SP MLAs will remain beholden to him for fielding them. No doubt, his uncle, Shivpal Yadav, will seek to stoke rebellion, but he is quintessentially a backroom man who cannot succeed on his own.
But a loss will certainly make Akhilesh feel betrayed. His attempt to craft a cross-caste appeal through the development slogan will be seen to have come a cropper only because the upper castes decided not to vote him. As such, many in UP had been warning Akhilesh that those who praise his development plank and rooted for him in his rebellion against his family elders were upper castes who would anyway vote the BJP. So you might see a chastened Akhilesh recalibrate his politics.
For Mayawati, UP provides a chance to reverse the slide in her party's fortunes witnessed since 2012. It has created the impression that her formidable Dalit vote base is ripe for picking by others. But this possibility receded in the months before the Assembly elections as the suicide of Rohith Vemula, a student of Hyderabad Central University, and the flogging of Dalits in Una, Gujarat, brought about a Dalit solidarity which Mayawati has consolidated. She has also tried assiduously to create, through rhetoric and ticket distribution, a Dalit-Muslim unity.
Should the BSP win UP, the possibility of Dalit-Muslim unity, theoretically at least, will receive a fillip countrywide. Though the BSP has been weakened to irrelevance in most states where it once held tremendous potential – for instance, Punjab – the Dalit solidarity and assertion might enter a new phase and the BSP could witness a resurrection. Otherwise too, Mayawati will become a player whom most political parties will want on its side.
What could trip the BSP is a situation in which it is relegated to third position and either the SP-Congress or the BJP gets majority in the UP Assembly. No doubt, the BSP's credo is social transformation, for which the party is structured to work round the year, regardless of whether an election is 60 or five months away.
However, another five years out of power would demoralize its cadres, and even prompt its extremely loyal supporters, with the exception of Jatavs perhaps, to mull other options. It will also have the Dalit movement rethink ways of rejuvenating itself.
Since the BSP can't afford to stay out of power for another five years, a hung Assembly suits its fine. Because of the sharpening conflict between the OBCs and Dalits, the BSP will be inclined to form a government with the support of the upper caste-dominated BJP, which will be keen to keep the SP-Congress out of power to check the revival of India's grand old party
Such an arrangement will also give a big talking point to Modi that he assisted a Dalit to become Chief Minister. Yet, by the same token, he won't be able to pull the rug from under Mayawati's feet should she seek to widen the BSP's base to the detriment of the BJP. History tells us that the BJP-supported BSP governments in UP were inherently unstable and weakened the former.
No doubt, Modi will remain the man to trounce in 2019. Yet how formidable that task would be will, to an extent, depend on the UP election results. For him, the worst-case scenario is to see either the SP-Congress alliance or the BSP win a clear majority in the Assembly. It will become a testament to his declining popularity. The risk-taker that he is, he will opt for populism, of which Hindutva will become the sharp edge.
But this is the path he will take even if the BJP just about crosses the majority-mark. Given that the BJP is said to have stolen a march over others only after his incendiary comments about qabristan and shamshan ghaat, Modi is likely to conclude that his best bet to win 2019 is to dress his campaign and governance in a flashy Hindutva wrap-around, of which we will see a trailer in the Gujarat Assembly elections later this year.
It is another matter that Assembly election results do not necessarily get reflected in the national election. But that is an analysis best done after 11 March.
(The author is a journalist in Delhi. His novel, The Hour Before Dawn, has as its backdrop the demolition of the Babri Masjid. It is available in bookstores.)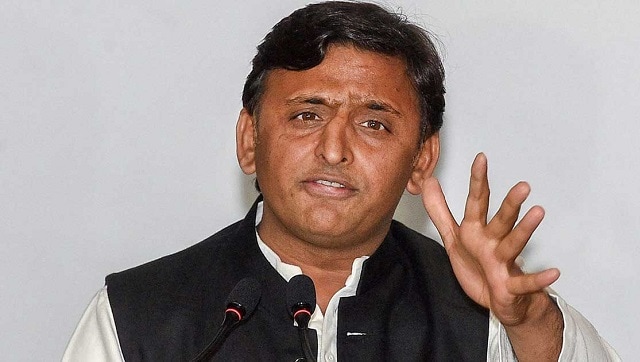 Politics
At present, there are 18 Bahujan Samaj Party MLAs in the 403-member Uttar Pradesh Legislative Assembly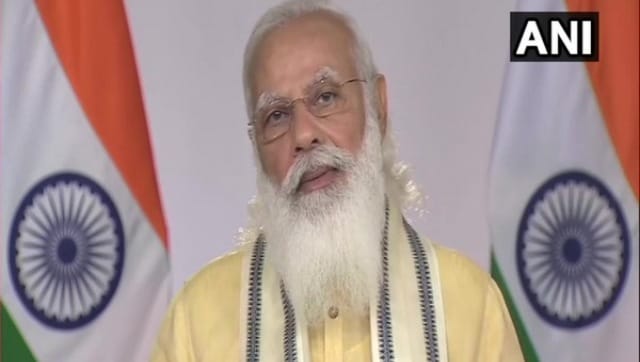 India
The survey, however, had a sample size of only 2,126 adults in India, a country of 1.3 billion people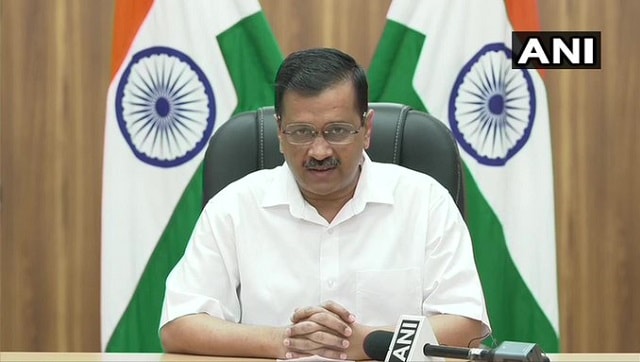 India
Under the 'Jahan Vote, Wahan Vaccination' campaign, booth-level officers will visit all households to identify and send eligible persons for vaccination at the polling booths, Kejriwal said