Here's a law our politicians wouldn't mind creating
Given their opposition to the RTI and criminal MPs being prevented from coming into Parliament, here's a suggested law that might be approved.
"Change in any society starts with civil strife among the ruling class; as long as the ruling class remains united, even if it is quite small, no change is possible" [The Republic, 545d].
Now that the Political Class has closed ranks and made its decidedly sinister and disquieting designs clear on the issue of Political Parties coming under RTI, it is time to lay out the roadmap for the future. Needless to add – hence I will – the recent ruling by the SC on Sec 8(4) of the RSA 1984 [Representation of Suckers Act, 1984] ought to be overruled as well by resorting to the lofty principle of legislative overreach.
Without further ado, here are 7 Golden Rules of a Dystopian Democracy; these have been incorporated into the RSA 1984 vide an ordinance which does not need to be vetted by anyone at all [not even by the Queen of Narnia]:
1.0 Candidate Selection: Party tickets to contest elections will be doled out to only those who are charged with serious crimes - murder, rape, dacoity, corruption, etc would be minimum qualifications. Prior experience of being part of a team that has looted natural resources is a sine qua non.
1.1 Any candidate who makes the cut as defined in clause 1.0 above but does not personally know any fixer/lobbyist with a name that rhymes with Miira Wadia, stands disqualified. For media cross-reference, please refer clause 6.1 below.
1.2 If perchance, any honest and educated person who is prone to non-criminality slips through the cracks - gosh, what a sordid thought - and ends up in a temple of democracy, he must be evicted by the security guards immediately.
1.3 All candidates, as described in clause 1.2 above, to be disqualified - a letter of dismissal that is signed by the Heads of the 6 leading political parties will do. Forged signatures are desirable.
1.3.1 His/her house will then be burned down and his goat and fowl confiscated by the State immediately. [The goat can then be used for a Bansal-esque clean chit].
2.0 Electoral Funding: Any party, which collects donations legally, transparently and from sources that have no vested interest in crime, crony capitalism and subversion of democracy, should be disqualified by the EC within 41 seconds. EC, much like other birds, will be perpetually caged.
2.1 Furthermore, if more than 10% of candidates from any party spend less than Rupees Mopinath Gunde/- only [electoral expenditure] each, the aforementioned party stands automatically disqualified.
3.0 Voting Rights: Electoral process must be over-hauled completely so that the only ones who have voting rights are the MPs/MLAs/MLCs/Contestants and 100 nominees of each. [Exception: Illegal immigrants from Bangladesh to be issued Voter ID cards at the border itself].
3.1 Ordinary citizens to be lined up at the polling booth on the day that democracy does its tandav and every voter gets to slap 10 ordinary citizens of his/her choice. Furthermore, the citizens need to gift the voters a bottle of liquor each.
3.2 All ordinary citizens to undergo a small surgery whereby a smart chip is inserted into their wrist. More on this in clause 5.2 below.
4.0 Criminal Justice System Interface: All elected representatives need to be kept out of reach of the short arm of the Criminal Justice System. No law of the land will apply to any of them, period. Get that into your thick heads, okay?
4.1 Every elected repress-entative can also nominate 100 people each who will be given such immunity - relatives, friends, maids, drivers and even the family dhobi who washes their dirty linen may be included in this list.
5.0 Good Electoral Malpractices: An election that is not rigged will be declared null and void. Ditto for one where there has been no booth capturing and/or a minimum of 3 election-linked murders [per booth].
5.1 Any booth that witnesses a peaceful election will be bombed by drones within 41 seconds of an anti-FIR being filed.
5.2 Ordinary citizens, who slip through the security checks – by using deceit and chicanery – and dare to finger the tamper-friendly EVM, will be subjected to a 41KV shock and vaporized. For a more technical explanation as to how such vaporization will be triggered, refer clause 3.2 above
5.2.1 All information pertaining to vaporized citizens will be permanently purged from all State records – refer Orwell's 1984. Bribery by next of kin not needed in this instance.
6.0 Role of Media, Paid News etc: Any news that is not paid news, especially during the election period, will naturally be declared illegal, and invite severe penalty.
6.1 Each Editor needs to intimately know at least one elected repress-entative as well as one lobbyist/fixer. For more on the Class of lobbyist/fixer, refer clause 1.1 above. Telephone conversations with aforementioned lobbyists/fixers are to be conducted post midnight, wearing Chinese silk robes - the rape of democracy necessarily needs adequate sensuous foreplay.
6.2 Also, Editors who do not quite measure up on the following metrics will naturally be disqualified:
6.2.1 Knowledge of how to help handlers of terrorists who are carrying out a terror strike.
6.2.2 Expertise in suppressing scams such as cash-for-vote.
6.2.3 Political propaganda.
6.3 Entry level penalty would be an opportunity for  the Owners/Editors/Managers/Staff to stand in line [Refer clause 3.1 above] at 3 different booths on Election Day.
6.4 A more severe form of punishment would involve the Owners/Editors/Managers/Staff being featured on page 3 everyday for 1 year – captions below the photographs to be composed by some infamous trollumnists who I can't name here.
7.0 Miscellaneous: Salary of elected representatives to be increased by a factor of 100 with immediate effect.
7.1 Also, arrears, with interest, for the last 10 years to be cleared immediately.
7.1.1 A reasonable rate of interest to be arrived at after an astonishingly extended period of serious deliberations [sources say it will be 41 seconds].The confabulation on the matter will involve representatives from the Planning Commission, RBI and the FinMin.
7.1.2 If the confabulations as described in clause 7.1.1 above exceed 41 seconds, someone will have the constitutional right to express extreme unhappiness.
7.1.2.1 All such incidents of unhappiness will necessarily warrant Breaking News – The Nation would also then need to be duly informed as to how and where exactly did the gold-plated toilet seat at the Planning Commission vanish [and other such persiflage].
7.2 Anyone who is a daughter-in-law of a pseudo-secular feudal overlord, and kontests krom kny konstituency ktarting kith khe Ketter K, will be declared "Elected Unopposed". If the name of the constituency rhymes with the word fauj, it is a cinch.
7.3 Having dimples, irrespective of whether good-looks are of a rustic nature or otherwise, will guarantee the candidate a seat in some House – the concept of dynastic pocket boroughs will apply.
7.4 Deficiency of intellect to be overlooked in clauses 6.2, 7.2 and 7.3 above.
7.5 Right to recall is applicable; elected repress-entatives who fail to increase their personal wealth by more than 500% within 2 years of taking false oath of office will be disqualified and made to undergo a small surgery [Refer clauses 3.2 and 5.2 above]
7.6 Most importantly, the electoral systems will continue to rest upon the Farce Past the Post methodology.
Mandatory reading: Grab-o-cracy and the 15 other forms of Democracy in India. It offers a menu of options you can choose from – all options are irrefutably undemocratic in nature.
Disclaimer: For those who are the 66(a)/124(a) trigger-happy sorts – don't shoot, it is just some Juvenalian satire silly!
shining.path.notperu@gmail.com; Twitter: @ShiningPath1
Find latest and upcoming tech gadgets online on Tech2 Gadgets. Get technology news, gadgets reviews & ratings. Popular gadgets including laptop, tablet and mobile specifications, features, prices, comparison.
India
The construction of the Ayodhya Ram Temple is a symbol of the return of Hindu power in the direction of restoring a Bharat of yore — a Bharat that never actually existed.
Tech
In its attempt to extract the maximum value from the data economy, the government must resist the temptation to be overzealous in regulation.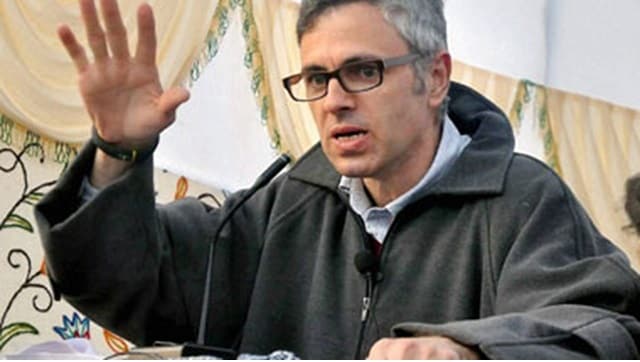 Politics
Of the recently released mainstream Jammu and Kashmir leaders, none has publicly called for restoring Article 370. Their silence has not gone unnoticed.