HD Kumaraswamy's resignation accepted by Karnataka governor after Congress-JD(S) coalition fails to survive trust vote
Karnataka Chief Minister HD Kumaraswamy Tuesday submitted his resignation to Governor Vajubhai Vala shortly after losing the confidence motion in the Assembly
Karnataka Chief Minister HD Kumaraswamy submitted his resignation to Governor Vajubhai Vala shortly after losing the confidence motion

The Governor accepted the resignation tendered by you with immediate effect, appointing Kumaraswamy as the caretaker chief minister

The confidence motion moved by Kumaraswamy was defeated with 99 voting in favour and 105 against it
Bengaluru: Karnataka Chief Minister HD Kumaraswamy Tuesday submitted his resignation to Governor Vajubhai Vala shortly after losing the confidence motion in the Assembly.
Soon after the outcome, Kumaraswamy drove to the Raj Bhavan along with deputy Chief Minister G Parameshwara and other senior colleagues and handed over the resignation, officials said.
"I hereby tender my resignation to the post of chief minister of Karnataka along with my cabinet and I request you to kindly accept the same. I take this opportunity to extend grateful thanks for the cooperation given to me and my colleagues during the tenure," the letter said.
In his letter to Kumaraswamy, the Governor said, "I have accepted the resignation tendered by you with immediate effect. Until alternate arrangements are made, kindly continue as caretaker Chief Minister. It is needless to state that no executive decisions should be taken during this period."
The confidence motion moved by Kumaraswamy was defeated with 99 voting in favour and 105 against it.
Find latest and upcoming tech gadgets online on Tech2 Gadgets. Get technology news, gadgets reviews & ratings. Popular gadgets including laptop, tablet and mobile specifications, features, prices, comparison.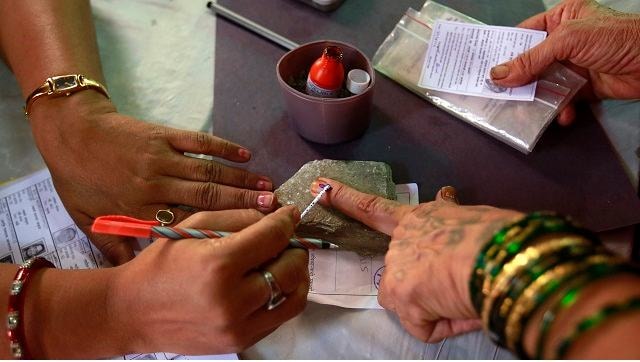 Politics
The 14, who resigned from the Congress and their Assembly membership earlier this year and joined the BJP, are contesting the upcoming by-elections in the state
Politics
In her resignation letter to Sonia Gandhi, Sundar wrote that people like her who want to work for the party are being 'suppressed' by 'a few elements seated at higher levels within the party'
India
Controversy erupted on Thursday after state police allegedly pulled off a man's turban during a BJP rally. The police, however, claimed he was carrying a firearm and that his headgear "fell off in the scuffle"