HD Kumaraswamy seeks to pacify agitators demanding separate state of North Karnataka
HD Kumaraswamy said his government was committed to the development of North Karnataka, after the demand for a separate state.
Bengaluru: As the demand for a separate North Karnataka state has resurfaced, Chief Minister HD Kumaraswamy on Tuesday said the state government was mulling over shifting a few government offices to the Suvarna Vidhana Soudha in the region, in an attempt to address alleged discrimination.
Expressing his government's strong commitment for the region's development, the chief minister, who is facing a political storm over the separate state demand, called the issue a "conspiracy" by political opponents ahead of next year's Lok Sabha polls.
"There are two Upa Lokayukta's in the state. I have plans to shift one Upa Lokayukta to the Suvarna Vidhana Soudha. Then there are about five or six RTI commissioners. Among them, I plan to shift three to northern districts — one to Kalaburagi and other two to Belagavi Suvarna Vidhana Soudha," he said, adding that plans are on to shift several offices, including the "Krishna Bhagya Jala Nigam", to northern districts.
Kumaraswamy said he had already made plans to shift some offices from Bengaluru and to ensure that the Suvarna Vidhana Soudha in Belagavi functions all round the year actively. "Consider me as one among you (people of North Karnataka)... Some people want to create a distance between us by indulging in false propaganda. I have plans and programmes to earn your love and affection," he told representatives of outfits demanding a separate state of North Karnataka.
Suvarna Vidhana Soudha in Belagavi, modelled along the lines of the Vidhana Soudha, the state secretariat and legislature in Bengaluru, functions only during the Winter Session of the state legislature and is shut during the rest of the year.
As the demand for a separate state has snowballed into a political slug fest between the ruling coalition, especially the Janata Dal (Secular) and the Opposition BJP, the chief minister on Tuesday met representatives of outfits that have called for a day-long bandh in 13 districts of North Karnataka on Thursday, alleging discrimination by successive governments towards it.
The Uttara Karnataka Pratyeka Rajya Horata Samiti (North Karnataka Separate Statehood Protest Committee) has alleged discrimination in allocation of funds towards the region in the budget Kumaraswamy presented in the Assembly on 5 July, and also inadequate representation in the state cabinet.
Seeking time to address issues faced by the region, the chief minister said he wants industries to come up in North Karnataka and urged that he be given at least one year's time, "without any disturbance", to carry out various works. "I'm ready to work for 24 hours. I will not sit quiet," he said.
Kumaraswamy said he had spent most of his time since assuming office on farm loan waivers and gave his assurance that he would devote two days each in North Karnataka districts after 10 to 15 days. "I don't want to talk about who did what in the past. What I know is that now I have got the opportunity and will take complete responsibility for developing North Karnataka, whether it is industries, irrigation or infrastructure," he added.
He blamed the BJP for raising the demand for separate North Karnataka state as they were unable to digest the fact that he had implemented the farm loan waiver scheme. "As I have waived Rs 49,000 crore farm loans, BJP is unable to digest it. They want some issue for the  Parliament election and are hence raising this issue," he said.
Accusing the chief minister of indulging in a "divide-and-rule" policy, state BJP president BS Yeddyurappa has squarely blamed him for the separate North Karnataka state demand. Telling representatives who met him that it was not easy to create a separate state as people would not accept it, Kumaraswamy also blamed public representatives from the region for the current state of North Karnataka.
Stating that he became chief minister because of the grace of "some kind of power", he said he has never differentiated between the north and south and recalled various initiatives taken by him for the region in his earlier stint at the post. Clarifying that he had not insulted farmers and people of North Karnataka, he said he had only asked them why they forgot him while voting in the recent Assembly polls.
Kumarawswamy also rejected the charge that his budget concentrated only on certain districts of South Karnataka. Speaking to reporters after the the meeting, Uttara Karnataka Pratyeka Rajya Horata Samiti president Somashekar Kotambari said that the chief minister has expressed his commitment to solve issues of the North Karnataka. On the 2 August bandh, he said a decision would be made only after a discussion with other outfits that had supported the call.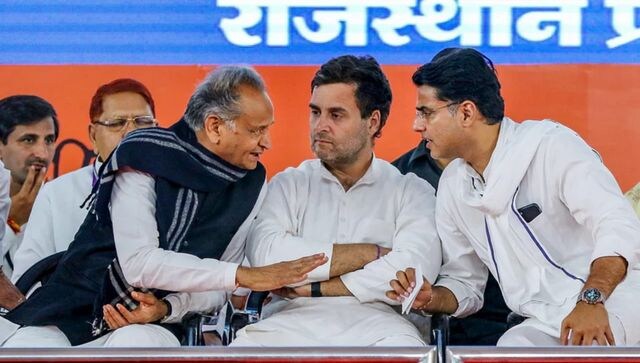 Politics
The rivalry between Ashok Gehlot and Sachin Pilot in Rajasthan has triggered new turmoil in Congress. But we have seen infighting in Punjab when Amarinder Singh and Navjot Singh Sidhu were at loggerheads and in Karnataka, when DK Shivakumar and Siddaramaiah clashed
India
The agency is understood to have issued him the latest summons after taking cognisance of a CBI case against him linked to alleged possession of disproportionate assets.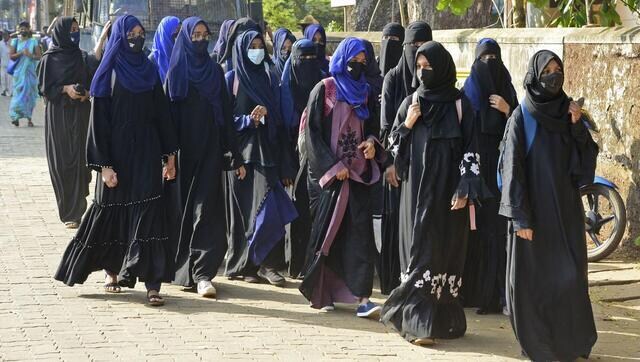 India
It is the BJP, a Hindutva party, that is enforcing codes that can also be seen as gender-neutral among Muslims, and it is those who see themselves as progressive who are trying to turn the clock back by being allies of patriarchy