Hating Jawaharlal Nehru: Opponents envy him because they can never be him
To his ideological enemies, Nehru is the epitome of the very idea of India — a secular, liberal, syncretic nation — they want to replace with their narrow, communal, conservative narrative of India.
Meet the icon we are trying to vilify.
Jawaharlal Nehru was a freedom fighter who spent 11 years in jail. After Mahatma Gandhi, he was the tallest leader of his generation, a popular mass leader who roused Indians with his inimitable Hindustani oratory. He was a scholar of international repute, a writer whose impressive body of work gives rare glimpses into the history of India.
Year after year, several generations of Indians voted in large numbers for this towering icon of India's freedom movement, making him India's longest-serving Prime Minister. When he died, India came to a standstill and thousands turned up from all across the country to mourn him.
"At 2 p.m. local time today (May 27, 1964), 460,000,000 people in this country that has been forged on the anvil of this one man's dreams and conflicts were plunged into the nightmare world which they have, in the last decade, come to dread as the 'after Nehru' era.
Fear was the one dominant feeling one experienced as one came out. Fear that at this moment one had to avoid the reality of Nehru's death and the Pandora's box of suppressed ambitions it will release," The Guardian wrote on his demise.
Back home, in Parliament, a young Atal Bihari Vajpayee remembered Nehru as the chief actor of the world stage. Vajpayee implored: "With unity, discipline and self-confidence we must make this Republic of ours flourish. The leader has gone, but the followers remain. The sun has set, yet by the shadow of stars we must find our way. These are testing times, but we must dedicate ourselves to his great aim, so that India can become strong, capable and prosperous."
He built some of the defining monuments and institutions of modern India; nurtured its fledgling democracy when all around dictatorships were blooming; contributed to India's liberal, secular, socialist ethos; argued for a scientific temperament; built several new cities and gave the country an identity on the world stage because of his charisma and intellect.
For more than three decades, Nehru was India's pride and joy. He was symbol of our syncretic culture and rich cultural heritage, a rare blend of idealism, intellect, penmanship and statesmanship.
And now we want to demonise the PM our ancestors elected for almost two decades. Want our future generations to think of him as a villain. In fact, not to talk about him at all. Is this madness real?
Two days ago, the Madhya Pradesh government transferred Barwani district collector Ajay Gangwar for praising India's first PM in his Facebook post. If remembering Nehru's contribution to India is a crime, let me take the state's chief minister — in case he has not read Vajpayee's tribute to Nehru — back to a balmy morning in April 2014. Back then, standing on his home turf, with the CM in attendance, BJP patriarch LK Advani told a huge crowd that India's democracy owes its strength to Nehru. Did Shivraj Singh Chauhan's earns turn red then?
In his lifetime, Nehru survived at least four assassination attempts. But, it is clear that another attempt is now being on his life, reputation and legacy. References to his name are being omitted from history books, his iconic tryst-with-destiny speech is being removed from school syllabi. To supplant the image of India's erstwhile hero, an entirely new persona is being created for Nehru with fake pictures, twisted facts and manufactured history. In the fertile imaginations of his assailants, an entirely new Nehru is being created for mass consumption and hatred.
The reasons behind this demonisation of Nehru are easy to explain. To his ideological enemies, Nehru is the epitome of the very idea of India — a secular, liberal, syncretic nation — they want to replace with their narrow, communal, conservative narrative of India. An assault on Nehru is actually a proxy for an attack on the Nehruvian legacy embedded deep in the Indian psyche.
The other reason is psychological. Hatred of the good is a manifestation of a deep-seated human hatred for a person who possesses virtues and qualities they themselves lack and find desirable. At the sub-conscious level, many of Nehru's opponents envy him, detest in him what their own personalities lack.
As Ayn Rand argues in Atlas Shrugged: "They do not want to own your fortune, they want you to lose it; they do not want to succeed, they want you to fail; they do not want to live, they want you to die; they desire nothing, they hate existence, and they keep running, each trying not to learn that the object of his hatred is himself . . . . They are the essence of evil, they, those anti-living objects who seek, by devouring the world, to fill the selfless zero of their soul."
This is not to argue that Nehru did not have his shortcomings or failures. His handling of the Chinese attack in 1962, decision to take Kashmir to the UN (morally right, diplomatically wrong) and focus on socialism could have led to long-term consequences. By all means, these should be debated, argued and discussed in the public domain, in the right context and with the proper intent.
In the long run, attempts to erase Nehru from India's history will backfire. So interlinked is India's pre and post Independence history with him that several chapters of it could be written as a biography of Nehru. To separate Nehru from India would be impossible. In fact, recent attempts to vilify him will entice people to study him closely in an attempt to separate the truth from propaganda. Ultimately, his critics will end up reviving interest in Nehru and Nehruvianism.
Nehru will live on, he will survive his enemies and their envy.
India
As the Opposition creates ruckus in Parliament, the Centre says the controversy is an attempt to malign Indian democracy and its well-established institutions
India
Eleven persons died, while 19 others were brought out alive from the well, in which several people had fallen while trying to rescue a boy in Vidisha district of the state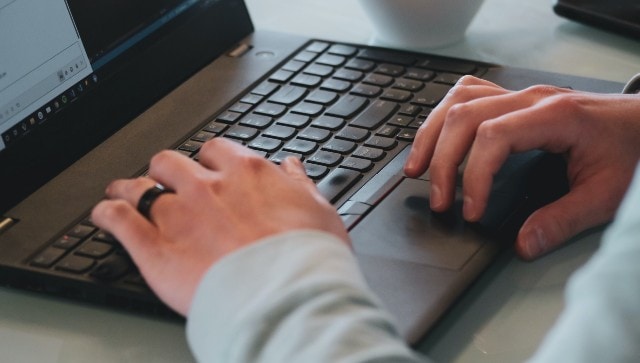 India
Once announced, the registered candidates can check and download their scorecards by visiting the official websites mpbse.nic.in or mpresults.nic.in.