Has Navjot Singh Sidhu been abandoned? Why Awaaz-e-Punjab's future looks bleak
With two founding members of Awaaz-e-Punjab now likely to join AAP, the current situation puts Navjot Singh Sidhu in a very weak position.
Things are not looking good for cricketer-turned-politician Navjot Singh Sidhu.
On 8 September this year, former BJP leader Sidhu formed the supposedly apolitical front Awaaz-e-Punjab with former MLAs Simarjit Singh Bains and Balwinder Singh Bains.
And now, on Monday, both the Bains brothers are set to abandon Awaaz-e-Punjab as reports say that they are likely to join the Aam Aadmi Party (AAP) for contesting the Pujab Assembly polls next year.
The Bains, who had announced their resignation as MLAs during the special session of the state Assembly on 16 November in Chandigarh over the river water-sharing issue, are expected to announce their move in a press conference on Monday.
Though the brothers could not be contacted by PTI, an AAP leader said a press conference will be held on Monday in which the Bains brothers and AAP convenor Gurpreet Singh Waraich and Punjab in-charge Sanjay Singh will jointly address the media.
He said the decision came after several meetings held between AAP leaders and Bains brothers.
"There will be an alliance with the Bains brothers," AAP's national organisation building head Durgesh Pathak said, adding both leaders met Delhi chief minister and AAP national convener Arvind Kejriwal who was on a Punjab tour on Sunday.
This will be a massive setback and embarrassment for Sidhu. He had resigned from the Rajya Sabha earlier on 18 July after a fallout with the BJP. He had held parlays with AAP soon after, but nothing had come of the discussions.
Rumours flew thick and fast that he wanted AAP to project him as the chief ministerial face for the Punjab polls and also demanded a ticket for his wife. However, Kejriwal in a tweet, had later denied it.
He had also said that Kejriwal only wanted "yes men" in his party. "When I met Kejriwal I asked him to define my role in the party. Kejriwal wants only yes-men... arrogance in democracy is not acceptable. He also wanted me to be a decoration piece," Sidhu had said, adding that Kejriwal defines "anarchy in the garb of democracy".
Apart from the Bains brothers, the other prominent leader who was also a founding member of Awaaz-e-Punjab is Pargat Singh, a former legislator of Shiromani Akali Dal (SAD).
Sidhu, during a press conference after launching his party, had said that he was launching this front for "shaking the system that has ruined Punjab". "Awaaz-e-Punjab is not party at this point. It's a forum for a like-minded individuals," Sidhu had said.
Punjab Congress chief Amarinder Singh had also done a "flip-flop" over Sidhu's front, first saying, "Sidhu has Congress in his DNA" and then later describing Awaaz-e-Punjab as a "tonga party".
Elections to 117 Punjab Assembly seats are likely to be held in January or early February next year.
With two founding members of Awaaz-e-Punjab now likely to join AAP, the current situation puts Navjot Singh Sidhu in a very weak position and with very little time to resort to damage control, especially since he has tiffs with almost every major political party in Punjab.
With inputs from PTI
India
In a joint press conference, Punjab ministers Pargat Singh and Vijay Inder Singla termed the Centre's decision to extend the jurisdiction of the Border Security Force an "attack on federalism".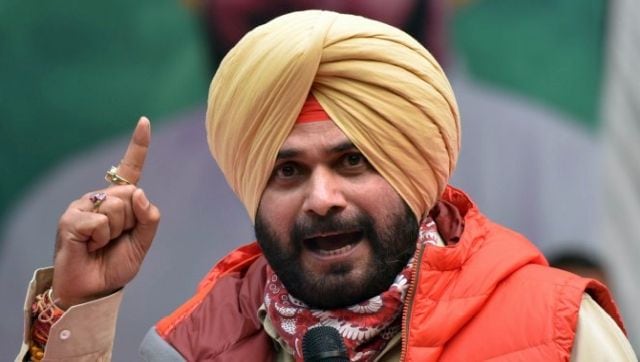 India
The comment comes in the backdrop of the row between several Congress leaders from Punjab with former chief minister Amarinder Singh over the latter's friendship with Pakistani journalist Aroosa Alam
Politics
The former cricketer-turned-politician after a meeting with Rahul Gandhi said his concerns had been resolved and that he would continue as the head of the state unit