Haryana violence: Tragic administrative meltdown an inevitable consequence of vote bank politics
Like the proverbial Nero, Khattar kept himself locked up in his residence as Haryana burnt all around him
The violence, arson and rioting that led to the killing of over 30 people — believed to be Dera Sacha Sauda Chief Gurmeet Ram Rahim Singh's supporters — and injuries to over 200, are indicative of the deep malaise that afflicts our body politic. The toxic nexus between rich and influential religious gurus who nurture their own private militias and politicians who become subservient to a ready vote bank has ultimately led us to a crossroads where any thuggish leader who commands a sizeable crowd can order his goons to bring the entire machinery of a state (or three) down to its heel.
What is most tragic about Friday's string of incidents that left parts of Haryana resemble a war zone is that it was preventable. Had chief minister Manohar Lal Khattar acted with alacrity and used the resources at his command, so many people wouldn't have lost their lives, so many wouldn't have been injured and such widespread destruction of public property and media assets could have been avoided. Even as an inept administration abdicated its responsibilities, a rampant mob went on a spree of destruction to show how easy it is to overrule the state.
Like the proverbial Nero, Khattar kept himself locked up in his residence as Haryana burnt all around him in a four-hour stretch of utter madness. The violence was not sudden by any stretch of imagination. For three consecutive days, the media had been reporting how lakhs of Dera chief's followers were congregating in Panchkula. Reports emerged how the police were careless in implementing crowd control methods and perhaps goaded by the administration, had rendered themselves totally vulnerable to the volatile mob.
The administration should have known that if the Baba is convicted for his crime, things could go out of hand. Yet, for three days it allowed the situation to build up to a point of no return. In the end, all it needed for that powder keg to go up in flames was a trigger, which was provided by Ram Rahim Singh's conviction.
While Khattar presented a picture of incompetence, Sakshi Maharaj, one of the BJP's infamous motor mouths, was busy defending a convicted rapist. The BJP MP called Ram Rahim Singh a 'noble soul' and blamed the judiciary for finding him guilty. It added to the surreal chain of events and raised some searching questions about the way BJP looks at power.
Not for the first time have we seen such perversion of public discourse. It is the inevitable consequence of vote bank politics. It is quite clear that Khattar allowed the guru to gather his goons and turned a blind eye to his tactics of intimidation because he found it politically unsuitable to censure a powerful chieftain. Prime Minister Narendra Modi has tweeted that he was "deeply distressed" by what happened in Haryana. A close eye shall be kept on the measures he takes.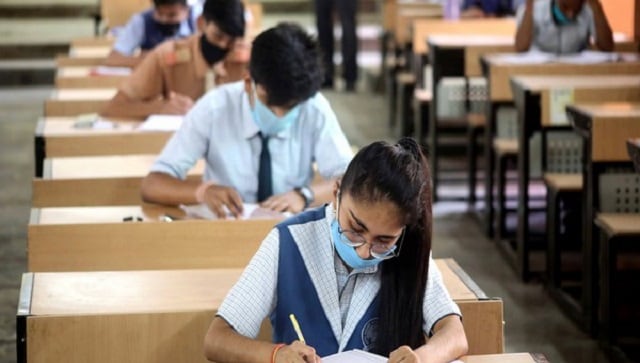 India
Haryana Board chairman, Jagbir Singh, informed that this year a total of 2,21,263 candidates have cleared the Class 12 exams. Of the total, 14,416 were boys and 1.06,847 girls
India
PSEB 12th Result 2021 Declared: Besides official website pseb.ac.in, students can also check Punjab Board 12th scores by sending an SMS to 5676750
India
Opposition leaders in Punjab have demanded that the government clarify that based on which report of doctors and education experts was such an important decision was taken that will affect the lives of 60.5 lakh children