Harsh Vardhan shocker: Modi's decision to replace him with JP Nadda sparks speculation
Prime Minister Narendra Modi's decision to shift Health Minister Harsh Vardhan from the Health Ministry to that of Science and Technology, replacing him with senior BJP leader JP Nadda has raised eyebrows over what next will be in store for the Delhi BJP leader.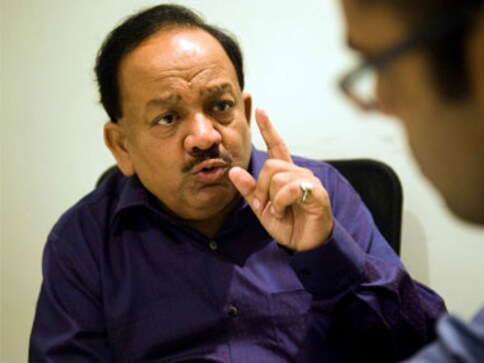 One of the biggest surprises of the cabinet expansion and reshuffle has been the ouster of Harsh Vardhan from his prominent Health Ministry portfolio. Prime Minister Narendra Modi's decision to shift him to Science and Technology, replacing him with senior BJP leader JP Nadda has raised eyebrows across .
The fact that Vardhan's replacement is Nadda, whose name cropped up in perhaps the Health Ministry's first 'corruption controversy' has also raised questions over Prime Minister Modi's anti-corruption stance.
Earlier this year, Nadda, in a letter to Vardhan, had sought the removal of Sanjiv Chaturvedi from the post of Chief Vigilance Officer of AIIMS. Chaturvedi had recommended CBI probes in scams involving top officials of AIIMS, including one officer who was reportedly close to Nadda, according to this India Today report.
With AAP then criticising the government's move to remove the officer, Vardhan, in August, tweeted that Chaturvedi had been twice rejected by the CVC and that his continuation as CVO of AIIMS was "irregular and indefensible".
Reacting to Sunday's cabinet expansion, the Aam Aadmi Party said it was "shocking that despite written evidence being available with the Prime Minister's Office about the role of Nadda in getting whistleblower officer Sanjeev Chaturvedi removed as Chief Vigilance Officer of AIIMS, he has been made a cabinet minister."
"Nadda's elevation is in direct contrast to the BJP's pre-election promise of providing a corruption free government and this move will send a wrong signal for the country's bureaucracy," the AAP press release stated.
Furthermore, Nadda is seen as a member of the most powerful troika along with Modi and BJP chief Amit Shah. He is known to be part of all major decision making processes in the party and is likely to be the bridge between the party and the government, PTI reports. Nadda also enjoys support from the RSS and has good equations with all prominent leaders of the BJP.
As health minister, Vardhan had taken tough steps against the massive tobacco industry in the country increasing taxes in the hope that consumption would reduce, which obviously has not gone down too well with industrialists and tobacco lobbyists.
Moreover, as this Indian Express report notes, in Gujarat, the home state of Prime Minister Narendra Modi,  where tobacco is among the main crops produced, production is already on a decline due to heavy costs and declining demands. State-wise, Andhra Pradesh, Gujarat and Karnataka together have 85 percent of the country's tobacco growing areas.
Another reason for his shift to the comparatively less significant ministry could be the upcoming Delhi Assembly elections where the BJP is hopeful of winning a majority in the 70-member house.
With Vardhan as its chief ministerial candidate in the December 2013 elections, the BJP emerged as the single-largest party with 31 seats but did not manage to form government. In May this year, three MLAs resigned and successfully contested the Lok Sabha polls reducing the number to 28.
While President Pranab Mukherjee dissolved the Assembly earlier this month, the Election Commission is yet to announce the poll schedule for the state. Elections, however, are likely to be conducted as early as February next year.
Find latest and upcoming tech gadgets online on Tech2 Gadgets. Get technology news, gadgets reviews & ratings. Popular gadgets including laptop, tablet and mobile specifications, features, prices, comparison.
India
Once completed, the tunnel, projected as Asia's longest, would reduce the travel time from 3 hours to 15 minutes with avalanche-free travel on the Srinagar-Leh section of NH1
India
The ICMR chief on Tuesday said that India is taking 100 days as the cut-off period in the identification of reinfection of novel coronavirus cases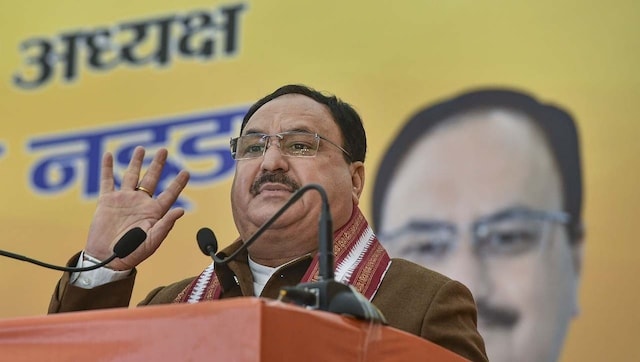 Politics
Though he did not name him, Nadda's remarks are seen as a repudiation of Chirag Paswan's political salvos against the chief minister but praise of Narendra Modi