Harish Rawat says development has 'gone for a holiday' in Uttarakhand, claims BJP failed to deliver in state
Former Uttarakhand chief minister Harish Rawat said roads dug up in the city for laying underground sewage conduits during his tenure had not been repaired and that schools in the hills had become non-functional
Dehradun: Former Uttarakhand chief minister Harish Rawat on Friday alleged that development had "gone for a holiday" as the BJP government in the state had failed to deliver.
To buttress his charge, the Congress leader claimed that roads dug up in the city for laying underground sewage conduits during his tenure had not been repaired and that schools in the hills have become non-functional.
"Nothing is being done by any government department. Be it education, irrigation, public works or any other department. Each of them have come to a standstill. Development in Uttarakhand has virtually gone for a holiday," Rawat told reporters in Dehradun.
Claiming that his government had left enough money in the state exchequer, to meet needs for at least four months, Rawat alleged that no fresh revenue collection had been made by the present dispensation during that period.
Expressing shock at the reduction in central grants to Uttarakhand despite the funding pattern for the state being restored to the 90:10 ratio, he said that the state government owed an explanation to the people on the issue.
"We had fought with the Centre to get the funding pattern for Uttarakhand restored to 90:10. Our efforts paid off with the Union Finance Ministry restoring the funding pattern.
"But still, quite shocking, central grants to the state have declined substantially. Why is this happening? People of the state have a right to know and the chief Minister must explain," Rawat said.
The BJP government has failed in the financial management of the state, he alleged.
Taking on the Narendra Modi government for the rise in prices of petroleum products, he said that it had nothing to do with crude oil price in the international market which has come down in recent months.
"Crude oil price per barrel has come down and going by that, the prices of petroleum products in the country should have also come down. But, the reverse has happened. The country currently is reeling under imposed price-rise," he said.
On the Supreme Court recently disposing off the pleas of nine rebel Congress MLAs challenging their disqualification by the then Speaker of the Uttarakhand Assembly, Rawat said the top court's verdict had once again proved that those who rebelled against his government on 18 March, 2016, were party defectors.
Welcoming the court's order which termed the pleas of the disqualified members as "academic" in nature as a new assembly had already come into being in Uttarakhand, he said, "Hopefully, it will help put an end to the politics of defection in the state."
India
The daily COVID-19 vaccinations crossed the one-crore mark for the fourth time in less than a month on Friday — the other days being 6 September, 31 August and 27 August
Politics
On the socio-political front, the historic step of abrogating Article 370, which came into effect in 1950, and Article 35A, which came into effect in 1954, figures high on the list of achievements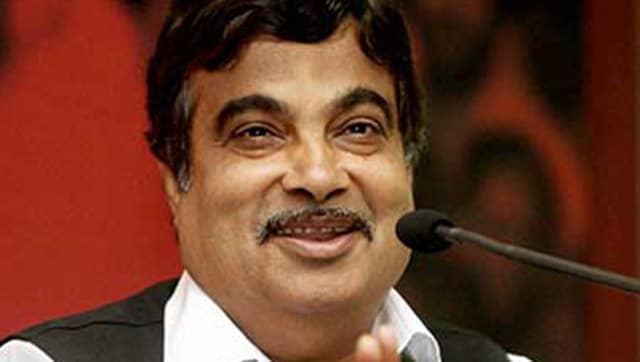 India
'They want to support us with their technology and capital for the progress and development of India,' said the BJP leader in Nagpur