'End politics of confrontation': Harish Rawat urges Centre to help Uttarakhand develop
After winning the floor test in Uttarakhand Assembly, Harish Rawat appealed to the Centre to end politics of confrontation
Dehradun: After winning the floor test in Uttarakhand Assembly, Harish Rawat on Tuesday refrained from commenting on its outcome but sought an end to the politics of confrontation by appealing to the "all powerful" Centre for help in development of the state.
68-year-old Rawat, who drove straight to the Congress office after the floor test, made a speech in which he thanked Sonia Gandhi and Rahul, MLAs by individually taking their names, and party workers to express his gratitude to them for their solid support in the troubled times.
Earlier, stepping out of the Assembly after the vote, the sacked chief minister remarked "the cloud of uncertainty hovering over Uttarakhand will disappear tomorrow".
"The fight for democracy cannot be won alone," he said in the short speech in which he merely said it was the prerogative of the Supreme Court to announce the result of the trial of strength. I have all along been saying I am a small chief minister of a small state who has to fight poverty and
backwardness," he said.
"Come let's end the politics of confrontation and build together an Uttarakhand set firmly on the path of development. I appeal to the all-powerful people  in Delhi to lend their helping hand in this noble mission," Rawat said.
Maintaining that the fight for democracy can only be won with humility and not arrogance, he said the strength from all the sections of the people of Uttarakhand have sustained him through this fight for democracy, especially the silent majority which lives in the villages.
"There were several moments over the past one month or so when it seemed demons from the skies had swooped upon Uttarakhand inflicting painful wounds on its body one after another so much so that it could not even shout.
"But the strength of the people of the state, especially its silent majority which resides in the villages, the
minorities, the dalits and the youths and women, who sustained me through this fight for the restoration of democratic norms," he said to loud cheers from party workers.
Taking a jibe at the Centre over the CBI investigation into a sting operation against him, he said  he was ready to go to jail.
"In fact I have already started preparing to go to jail. With old age my capacity to bear with excessive heat had come down but now I have switched off the fans at home to help myself adapt to the conditions in jail," he said.
Rawat said he has also expressed his readiness for a narco test but dared his political rivals to also subject some other "wrestlers" from the state to a narco test.
India
The top court had taken suo motu cognisance and said it cannot allow the UP government "to hold 100 percent physical Kanwar Yatra in view of COVID"
India
As Madho Singh Mehra's final rites were conducted by the family, a naming ceremony has been recommended by the priest so that he can be welcomed inside the home again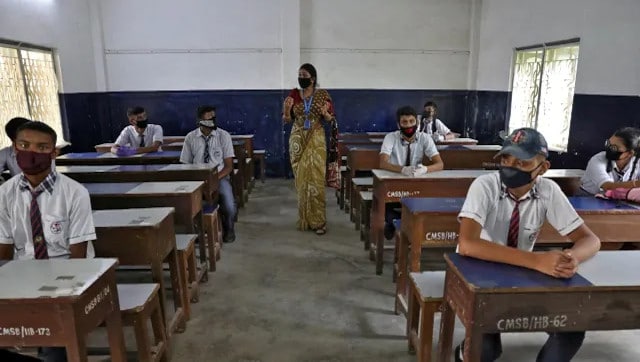 India
The state cabinet also decided to give Rs 50,000 to candidates who clear the UPSC prelims and to those who pass the written tests of NDA and CDS