Hardik Patel's Rajkot rally cancelled, say reports; PAAS leaders protest poor representation in Congress' candidate list
PAAS chief Hardik Patel's Rajkot rally has been reportedly cancelled.
Protests led by Patidar Anamat Andolan Samiti (PAAS) erupted in parts of Gujarat after only two party members were given tickets in the first list of 77 candidates announced by Congress on Sunday night.
Patidar leader Hardik Patel said on Sunday that the Congress had accepted his demand for quotas in jobs and education for the community. He was scheduled to make a formal announcement about the alliance on Monday morning at a rally in Gondol, 25 kilometres from Rajkot, but following the clashes, the rally has been cancelled, media reports said.
After Congress released the first list, PAAS members expressed their anger and started protesting in many parts of the state, claiming they were not given proper representation.
While the Hardik Patel-led organisation had demanded 20 seats, they were given only two. Twenty Patel candidates, who are not members of PAAS, found mention in Congress' list, while the two who were given tickets are Lalit Vasoya from Dhoraji and Amit Thummar from Junagadh.
Taking to Twitter on Monday, Hardik Patel posted a cryptic tweet asking leaders to leaders to "not drown in politics". "Remember the promises made/ but how would you remember the words you said," he wrote.
सियासत की रंगत में ना डूबो इतना,
कि वीरों की शहादत भी नजर ना आए,
जरा सा याद कर लो अपने वायदे जुबान को,
गर तुम्हे अपनी जुबां का कहा याद आए.

— Hardik Patel (@HardikPatel_) November 20, 2017
In Surat, PAAS members gheraoed the city unit office late on Sunday night and indulged in sloganeering against the Congress. In Ahmedabad, PAAS convenor Dinesh Bhambania and his supporters reached the house of state party chief Bharatsinh Solanki to represent their case. Following the protests, security was beefed up outside Solanki's house. Bhambania reportedly got into a quarrel with policemen outside the Congress leader's house, as per a report on India Today. Bhambania had claimed Congress did not consult PAAS before the first list of candidates was announced. Meanwhile, PAAS' Mehsana convenor Narendra Patel, who had earlier alleged that the BJP had offered him a bribe of Rs 1 crore, said that Hardik Patel's close aide Dinesh Bhambania made a covert deal with the BJP or NCP, the Hindustan Times reported. Earlier on Sunday, PAAS mebers led by Bhambania and PAAS convenor Alpesh Kathiria had met Solanki and other Congress leaders. After the meeting, it was declared that they had reached a compromise formula. Following the meet, Solanki had tweeted that the meeting concluded on a positive note.
Had fruitful discussion with PAAS Convenors in a positive environment. We have clarified all their queries, & Meeting has ended on positive note. — Bharat Solanki (@BharatSolankee) November 19, 2017
The Congress party has given tickets to all its sitting MLAs on the seats where names were released.
With inputs from PTI
India
The leaders will discuss a host of issues, including continued cooperation on COVID-19 response efforts, shared regional security interests and the climate crisis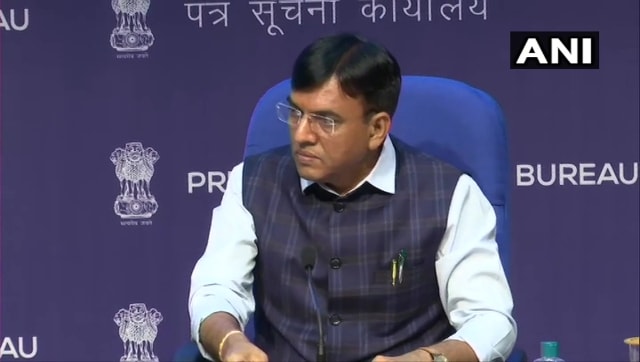 India
Earlier during the day, Rahul had tweeted in Hindi saying "July is gone, but the shortage of vaccine hasn't gone away" and used the hashtag WhereAreVaccines
India
As the Opposition creates ruckus in Parliament, the Centre says the controversy is an attempt to malign Indian democracy and its well-established institutions