Hardik Patel extends 'full support' to Gujjar community's demand for 5% OBC reservation in Rajasthan
Gujarat Patidar leader Hardik Patel announced his full support for the agitation called by the Gujjar community to press for their demand of 5 percent reservation within the 21 percent reservation for OBCs
Jaipur/Ajmer: Gujarat Patidar leader Hardik Patel on Friday announced his full support for the agitation called by the Gujjar community to press for their demand of 5 percent reservation within the 21 percent reservation for OBCs.
Patel, who was in Ajmer on Friday, told the media that he would support every protest called to press for the rightful demands of the citizens of India.
He confirmed that he was in Ajmer to take forward discussions with the Gujjar leaders with regard to their agitation.
The Gujjar community has called a "mahapanchayat" in Rajasthan's Bharatpur district on 15 May, which would decide the future course of their agitation.
The community's leaders have already started a village to village drive to garner support for the mahapanchayat.
Speaking to IANS, Gujjar leader Himmat Singh Gujjar also confirmed that he met Patel in Ajmer where he assured him of full cooperation in the protest.
"We had an hour-long discussion. Patel said he was inspired by the Gujjar movement, and hence, he is willing to work together to press for their demands," Singh said.
"Hardik Patel and Gujjars will jointly stage the protest. Our protest will be peaceful and the government will have to bow to our demand," he added.
Patel reached Pushkar on Thursday night and on Friday he offered prayers at the Brahma temple. He also went to the Ajmer Dargah to offer prayers.
First Cricket News
The new ACU chief will be flying to Chennai on Wednesday. He also attended the final ODI between England and India in March to get an idea of how things work in the board.
First Cricket News
Maxwell, a perennial under-performer but someone who has always raked in moolah at the IPL auctions, was snapped for Rs 14.25 crore by the Royal Challengers Bangalore after Punjab Kings decided to release him.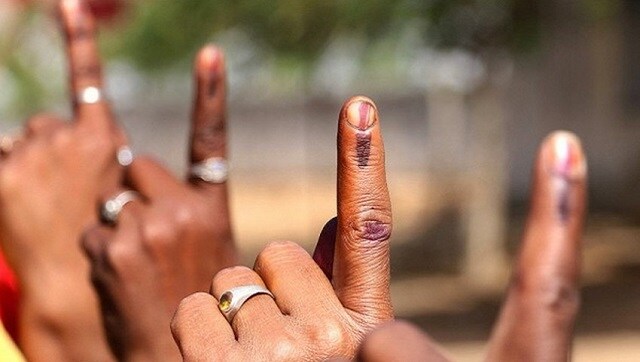 Politics
Bharatpur is an Assembly/Vidhan Sabha constituency in the Murshidabad district of West Bengal