Happy Birthday, Rahul Gandhi: Our future PM in hiding
Every year, the Congress party celebrates the occasion with great gusto – and in the conspicuous absence of the birthday boy. It has become a symbol of all that's awry with the Congress party and its heir apparent.
On 19 June, 2009, hordes of supporters gathered outside 24 Akbar Road to celebrate Rahul Gandhi's birthday. There were crackers, sweets, a cake, even a havan yagna to pray for his long life – but no birthday boy. Rahul was off on one of his foreign jaunts.
His absence, however, did not dampen the enthusiasm of the attendees, either at the havan or elsewhere in UP, where the celebrations in Dalit bastis targeted the young scion's then pet constituency.
"We are celebrating the birthday of our leader. We want to see him as the prime minister. He is the only leader who thinks of the welfare of the country," gushed an acolyte from Amethi. Whatever thoughts his leader may entertain about the country, he certainly didn't think enough of his party workers (or those Dalits) to make the effort to show up.
Our PM-in-waiting's birthday farce repeats itself each year. The big Four-Oh extravaganza (which boasted a 40 kg cake) led the Economist to wryly note the contrast:
The young man with the future of India on his shoulders reportedly slipped out of the country to celebrate, perhaps with a long-rumoured Spanish girlfriend. But at home his birthday on June 19th was treated as a coming-of-age marked with fireworks, donations of blood, poems and prayers, a seven-day temple pilgrimage through insurgency-infested forest, and lots and lots of gushing editorials and articles.
As it turns out, Rahul was in London, ringing in the new birthday year with a select number of close friends.
Last year, his birthday was celebrated as Kisan Adhikar Diwas (Farmers' Rights Day), but without the sweets and crackers, undoubtedly to signal the seriousness of the rising leader's purpose. This time around, Digvijay Singh did the expected honours, telling reporters that Rahul has all "the right qualities, instincts, and experience to take up the mantle of prime ministership now."
Rahul himself remained AWOL, as he is today, on his 42nd  birthday. But this year's absence has been especially noteworthy. Even as the national media was all aflutter over a conspiracy to replace Manmohan Singh – and/or topple the UPA government – the supposed heir apparent remained conspicuously missing in action. As India Today's latest cover story notes [not available online]:
The idea of Manhoman as President and Rahul prime minister has been suggested to her [Sonia] by more than one Congress MP. But from all accounts, Rahul does not seem to be interested. While his mother is busy balancing her medical treatment schedule with her political calendar, he has taken off for yet another holiday abroad. After the June 4 Congress Working Committee meeting, he went abroad. Congress sources say that while he did return from the trip, it was only a brief stopover – the general secretary packed his bags yet again, this time for a European destination.
And this comes on the heels of another series of jaunts he took right after the UP debacle for destinations unknown. As an 6 April India Today article points out, during that week, he missed the President's Address to Parliament, the Prime Minister's dinner for UPA allies, and the contentious Railway Budget speech. He headed out once again at the end of the parliamentary session, this time for Thailand.
Whether inside Parliament or outside, it is Sonia who is leading, despite her illness. The Uttarakhand crisis was handled by 10 Janpath managers. After her illness, Sonia had been hoping that Rahul would take charge, allowing her to step back. But it seems she will have to postpone her retirement plans.

"You know how Rahul works, in a silo. We had no clue about his travel plans and, frankly, it makes little difference to us whether he is in the country or not. He doesn't involve the rest of the party," says a party secretary. Rahul had postponed a meeting to review the Uttar Pradesh poll results from end-March to April 6 and 7 and went off abroad.
In the wake of the UP polls, Rahul has become the future Prime Minister-in-hiding.
Now, Rahul is certainly not the worst offender when it comes to compulsive globetrotting. And everyone, including politicians, has the right to celebrate their birthday as they wish. But his absence has become a symbol of a greater malaise, an indifference that appears more unconscionable with each passing year; the closer he gets to the gaddi.
The impression he conveys is of a child itching to finish his homework so he can run free. Or of a reluctant bada beta dutifully putting in the required hours at the family bijness to make Papa (in this case, Mama) happy. That's alright except the family bijness happens to be the world's biggest democracy – which deserves better than a sulky schoolboy at its helm.
Rahul's birthday – offering a stark contrast between his partymen's sycophancy and his own disengagement – has become a symbol of all that is awry with the Congress party. The good news is that the symbolism may finally be striking home. There are no official celebrations slated today to mark the occasion. No one has stepped forward with the usual quotes praising his prime ministerial qualities. And as of now, we have not received any reports of the de rigeur crackers-and-sweets mela outside his offices.
And yet somewhere on a distant shore, Rahul Gandhi will once again blow out those candles, perhaps making his usual birthday wish: to be freed of the burden of dynasty. For the sake of his country and his own happiness, may all his wishes come true.
With assistance from Danish Raza
Find latest and upcoming tech gadgets online on Tech2 Gadgets. Get technology news, gadgets reviews & ratings. Popular gadgets including laptop, tablet and mobile specifications, features, prices, comparison.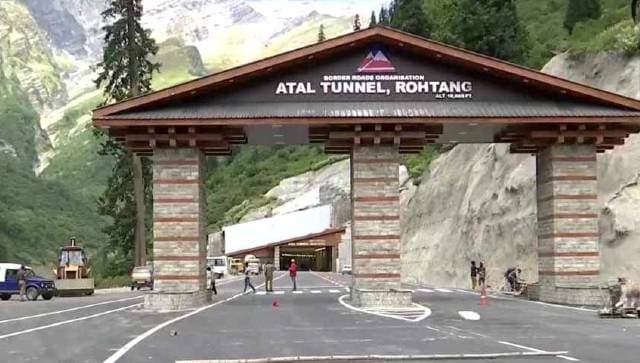 India
Built at a cost of over Rs 2,500 crore, the idea was conceived by the Indira Gandhi govt in 1983. Work, however, started only in September 2009 — seven years after the then prime minsiter Atal Bihari Vajpayee approved the project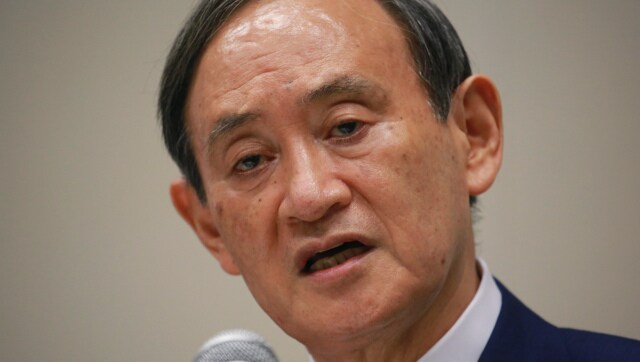 World
Under Abe's first administration in 2006, Suga headed the internal affairs ministry, where he introduced a hometown tax programme, offering tax deductions for those who donate money to local municipalities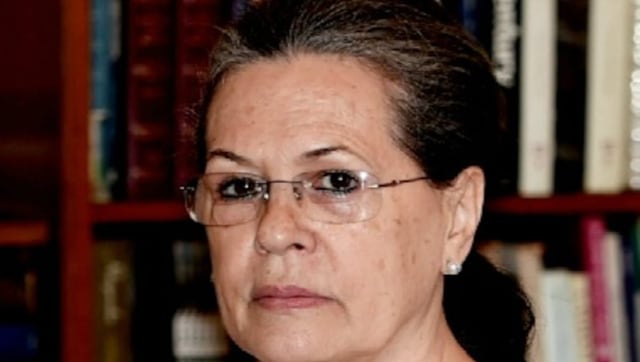 India
Sonia's son and former Congress chief Rahul Gandhi is accompanying her during her travel to the US, however, the Wayanad MP is expected to return within a week