Hamid Ansari leaves Narendra Modi govt unhappy in parting shot, toes Congress line on intolerance
Outgoing vice-president Hamid Ansari has spoken more like a political leader whose views are same as that of the Congress party, which nominated him to the top post
On Tuesday noon when a mail for the logistical requirement for a three-camera shoot with all accessories and technical support was sent to the persons concerned for Vice-President Hamid Ansari's interview at his residence 6, Maulana Azad Road, what caught their eyes was the name of the anchor Karan Thapar.
It instantaneously became a huge talking point for Thapar, a senior journalist, in no way associated with Rajya Sabha TV. Thapar, who is known for his highly critical views on Prime Minister Narendra Modi, his politics, and his government, had not appeared on any of the television channel's shows.
When the contents and the transcript of the interview came out, it surprised a large number of people in the country not just because of what Ansari, who has been the Vice-President of India for the last 10 years, said but also because of the way the interviewer framed the questions to him. For a good portion of the interview, it seems as if a prominent Muslim leader — social or political — was being interviewed, and not the Vice-President of India.
Though the interview was telecast a good 24 hours after the transcript was released, at 8 pm on Thursday, Ansari revelations have taken everyone by surprise. Ansari said that in the Parliament which he has been presiding for a decade — in India of 2017 — "there was breakdown of Indian values, breakdown of the ability of the authorities at different levels in different places to be able to enforce what should be normal law enforcing work and over all the very fact that (the) Indianness of any citizen being questioned, (and that) is a disturbing thought".... He also said that the 17.2 crore Muslims (2011 census) in the country constituting 14.2 percent of India's total population are living with a "feeling of unease" and "a sense of insecurity is creeping in" among them.
Ansari has not been a politician. He was a career diplomat and then the Congress-led UPA government picked him up to head the National Minority Commission and later nominated him for the post of vice-president. He has the distinction of being the only second vice-president after Sarvepalli Radhakrishnan to serve for two consecutive terms. But on the last few days in office, Ansari has spoken more like a political leader whose views are same as that of the Congress party, which nominated him to the top post, and the stated view of its topmost leaders' — Sonia Gandhi, Rahul Gandhi, Digvijay Singh — on the subject.
Ansari is conveying to the world that Muslims in India have been living in a sense of fear and anxiety after the Modi government came to power.
On more than one occasion, Thapar either explicitly or implicitly asked him to respond to his leading questions not just as a vice-president but also as a Muslim. Sample this question from Thapar: "I will tell you from my mind why that Swamy Vivekananda's quotation is so important. It's because in recent years, and I mean in recent years, not just weeks and months, the string of comments made by BJP men, members, ministers as well as leading figures of the Sangh Pariwar seem to target the Muslim community in particular. I won't name people, but there was a minister who talked about haramzade and Ramzade. There was a chief minister who said Muslims are welcome in India but they must give up eating beef, there was the head of the RSS who said that all Indians are Hindus, and immediately a senior minister added and Hindutva is the identity of India and there was an MP who went on to become a chief minister who said that for every Hindu girl converted to Islam, he would personally convert a hundred Muslim girls to Hinduism. You are not just vice-president, you are also a Muslim sitting and hearing this, and how did you as an individual feel on (when) these comments were being made and made by people in power and positions of responsibility."
Then there is another interesting element. If one goes through the transcript and makes a simple count, one would come to know that nearly 2,750 words have been devoted to questions and answers between Thapar and Ansari on "insecurity" among Muslims.
Thapar asks, "I want to use this moment vice-president to talk about the general situation in the country today because I know it is one that concerns the large sections of the country. Hardly a day goes by without us reading about cow vigilante attacks, earlier we read about lynchings, we have read about beef bans, people who refuse to say 'Bharat Mata Ki Jai' have been publically told that they should leave the country, there have been accusations of love jihad, ghar wapsi campaigns and even killings of rationalists. How do you view all of this? Sitting in this house, how did you view all of this?"
To that Hamid Ansari responds, saying, "...breakdown of Indian values, breakdown of the ability of the authorities at different levels in different places to be able to enforce what should be normal law enforcing work and over all the very fact that (the) Indianness of any citizen (is) being questioned, is a disturbing thought."
Then Thapar asks, "Are they (Muslims) beginning to feel they are not wanted?"
Ansari responds, "I would not go that far, there is a sense of insecurity."
Thapar seeks further clarity, asking, "So, you were talking with specific reference to the mood of the country in 2017?" To which, Ansari replies, "Oh absolutely."
While Ansari is relinquishing the honourable post of the vice-president, he lets it known that contentious issue such as reservation for Muslims in jobs and educational institutions has his endorsement, albeit he does not want to call it reservation but wants it to be called "affirmative action".
Though a section of people have been voicing concerns and speaking in the same manner and fashion since Modi's advent to power in May 2014, Ansari's views become supremely important to the world for the fact that the post represents over 120 crore citizens of the country. His message would be viewed with certain seriousness outside of India and may potentially be used by some hostile nations to target India.
Find latest and upcoming tech gadgets online on Tech2 Gadgets. Get technology news, gadgets reviews & ratings. Popular gadgets including laptop, tablet and mobile specifications, features, prices, comparison.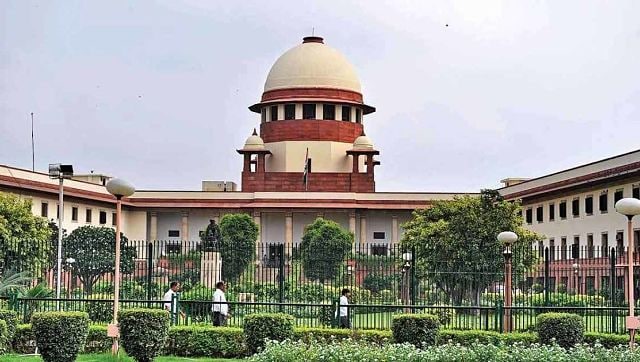 India
The judgment arose in a writ petition targeting the closure of a stretch of road, from Kalindi Kunj to Shaheen Bagh, including the Okhla underpass from 15 December last year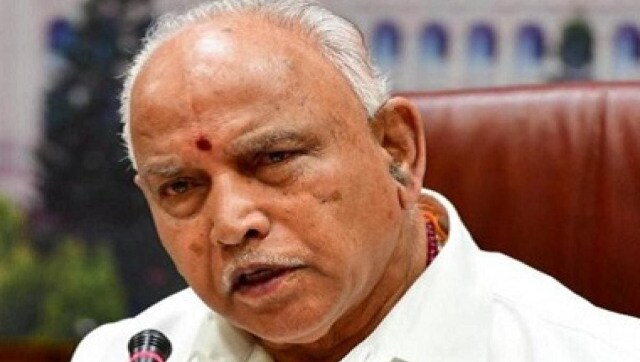 Politics
Citing media reports, Congress spokesperson Abhishek Singhvi on Sunday alleged that the BJP government in Karnataka is "engulfed in the clutches of corruption with dented, tainted leaders ruling the roost"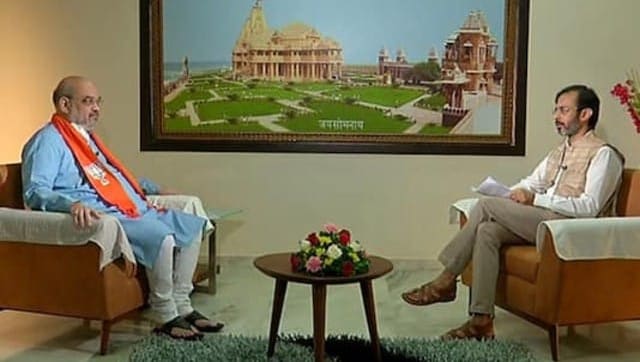 India
Shah, while speaking about the LAC standoff in in an interview with Network18, was firmly restrained, dropping only pale but significant hints about India's moves