Gujarat Dalit protests: Perils of turning cow into symbol of Hindutva
Since elections in UP are on the horizon and the BJP is wary of being seen as anti-Dalit, an impression it has tried hard to dispel since Rohith Vemula's suicide, it is now trying to control the damage.
It must be better to be a cow in Gujarat than being a Dalit.
In the western Indian state, believed to be the role model of almost everything for several Indians, a dead cow has more rights and dignity than living humans.
In Gujarat, Dalits can be flogged, humiliated and driven to desperation and death for doing what they have done for ages: skin a bovine carcass.
To paraphrase the famous Umrao Jaan song, Gujarat's Dalits must be praying: Agle janam mujhe gau hi kijo.
On 11 July, seven members of a Dalit family were thrashed by self-proclaimed gau rakshaks in Gir-Somnath district of Gujarat, for allegedly killing a cow. The victims claimed they were brutally assaulted by a group of vigilantes while they were skinning a cow that had died of natural causes.
Like deranged maniacs who love to humiliate their victims and showcase their crimes to the world, the vigilantes shot the entire incident, labelled ''Talibani attack" by Dalit groups, and later released it on social media, ostensibly to warn others against touching gau mata, dead or alive.
Since the BJP is currently on an overdrive to woo Dalits and idolise BR Ambedkar — with president Amit Shah trying to make its Dalit slant apparent with his luncheon politics in Uttar Pradesh — the logical thing to assume is that Gujarat's Chief Minister Anandiben Patel would have acted in haste against the gau rakshaks and assuaged the feelings of the victims.
But, as the unfolding events suggest, she took it lightly, leaving cops to deal with a political and social problem. Only after the flames spread across the region has the CM decided to visit the families and speak to the community.
Though cops arrested five men for assaulting the Dalits, they added fuel to fire by ordering an investigation into the cause of the cow's death, an idea ostensibly inspired by the course of action that followed Mohammad Akhlaq's lynching in Dadri, allegedly for eating beef.
The government allowed tension to simmer. A day after the incident, Dalits took out a rally and blocked traffic in the main square of Una town of the district. They later occupied a square in Una for an hour and dispersed only after demanding that the perpetrators be thrashed publicly.
On Monday, the Dalit angst exploded in the government's face when violent protests broke out throughout Saurashtra. Hundreds of Dalits came out on the streets of Giri-Somnath and adjoining areas, clashing with cops and vandalising public property.
To highlight their anger and desperation, seven Dalits consumed poison on Monday; one of them died the next morning. Protests and violence continued the next day when eight more persons attempted suicide.
The incident and its aftermath is a clear reminder of the perils of turning animals into symbols of a community's pride and religious identity. For the past few months, the political discourse in India has been dominated by pre-historic debates on what people should be allowed to eat and what could be the harshest punishment for violating the forced food code. Unfortunately for the BJP, what started as a diabolical strategy to castigate religious minorities for their culinary habits is now threatening to prise open traditional fault lines within Hindutva.
As pointed out by Firstpost, cows are a symbol of Hindu hypocrisy. While they are alive, upper caste Hindus milk them for nutrition and propaganda, without, of course, making any effort to feed or shelter them. Hundreds die daily after being abandoned on becoming dry. In India's gaushalas (cow shelters), money that is collected in their name is bungled and the poor animals are left to die of diseases and malnourishment. Ironically, when cows die, upper caste Hindus do not even bother touching them, forget giving them a decent burial.
Several sections of Dalits have traditionally dealt in skins of dead cows, which are an important raw material for the leather industry. For many rural families, dead cows are their only source of income and employment. Apart from surviving on their remains, these Dalits perform an important ecological function by removing carcasses, skinning them before they rot and ruin the environment, and leaving their remains out in the open to decompose. This arrangement has survived for ages.
The very idea of a group of thugs roaming around a state to dispense instant justice to those who harm cows is antithetical to a modern state with a functional law and order machinery. Somehow, they seemed to have not only organised themselves in vigilante groups in Gujarat, but have also become bold enough to act and then publicise their barbarity. If the BJP wants to assuage Dalits, it must not only ensure strict punishment to the guilty, but also outlaw such groups.
Since elections in UP are on the horizon and the BJP is wary of being seen as anti-Dalit, an impression it has tried hard to dispel since Rohith Vemula's suicide, it is now trying to control the damage. Its poll compulsions have forced the government, party, RSS and Hindu Mahasabha to unequivocally condemn the humiliation of Una's Dalits. Perhaps, a similar clarity of thought and unity of voice in the aftermath of Akhlaq's lynching would have discouraged gau rakshaks from striking in Gujarat and jeopardising the BJP's chances in Uttar Pradesh.
Find latest and upcoming tech gadgets online on Tech2 Gadgets. Get technology news, gadgets reviews & ratings. Popular gadgets including laptop, tablet and mobile specifications, features, prices, comparison.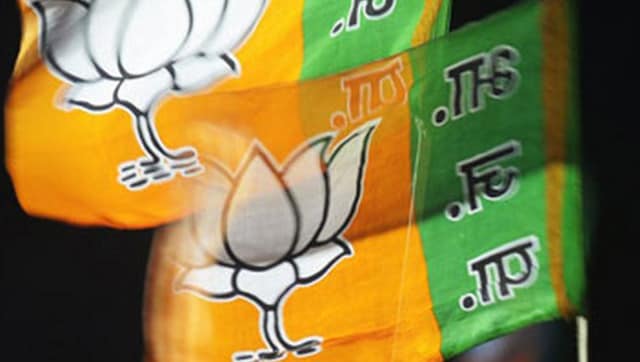 Politics
Party leaders will popularise 160 public welfare schemes launched by the Narendra Modi government in Punjab and apprise people of the progress
India
The modalities of anti-coronavirus vaccine delivery, distribution and administration were also discussed during the meeting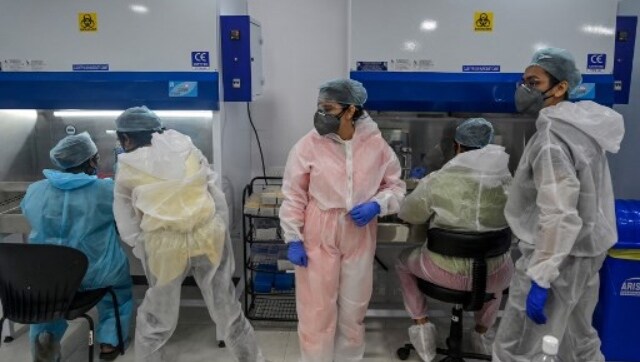 India
While experts say that rapid antigen tests can help countries with out-of-control outbreaks, India's practice of conflating the data from rapid tests and RT-PCR tests risks painting an incomplete picture of its infection rates