Gujarat polls: Yogi Adityanath campaigns for local BJP candidate in Surat, says Congress always 'degrades' Sardar Patel
Uttar Pradesh chief minister Yogi Adityanath on Sunday accused the Congress of always trying to 'degrade' Sardar Vallabhbhai Patel
Surat: Uttar Pradesh chief minister Yogi Adityanath on Sunday accused the Congress of always trying to "degrade" Sardar Vallabhbhai Patel and creating "hurdles" in his getting the Bharat Ratna.
Addressing a gathering at Limbayat Assembly constituency in Surat, Adityanath also claimed that the Congress opposed the proposal put forward by Patel to restore the Somnath temple.
The Uttar Pradesh chief minister congratulated the people for not letting Congress win a single seat in Gujarat in the 2014 Lok Sabha polls.
Referring to Mahatma Gandhi's call to disband Congress, Adityanath said the people were realising the dream of 'Bapu'.
"Gujarat feels proud of iron man Sardar Vallabhbhai Patel. If Maryada Purushottam Bhagwan Shri Ram united India culturally from north to east, then it was iron man Sardar Vallabhbhai Patel who united India politically," he said while campaigning for local BJP candidate and MLA Sangita Patil.
"You know that Congress always tried to degrade Sardar Vallabhbhai Patel. Congress had protested his proposal for the restoration of the Somnath temple as the party did not want it. When Sardar Patel took up the task to unite India's cultural heritage, Congress was the first to oppose," he claimed.
"Congress never hesitated in demoralising Sardar Patel at every step. It created hurdles so that he did not get (the highest civilian honour) 'Bharat Ratna'. It was made possible only when (former Prime Minister) Atal Bihari Vajpayee proposed the same saying that Sardar Patel was a great son of India and has a huge contribution in India's unification," Adityanath said.
The Uttar Pradesh chief minister also said the party that stood in opposition of Sardar Patel was today trying to stop Gujarat's development march.
"Our biggest identity is our spiritual and cultural heritage which we have received from our forefathers. India's identity and people's patriotic feeling are the characters of this country."
"The world is looking at Gujarat elections. The state will again pass through 'agni pariksha' (test by fire) and will carry forward the 'gaurav gatha' (the path of progress) which (Narendra) Modiji took up," he said.
Polling in Gujarat is scheduled to take place on 9 and 14 December.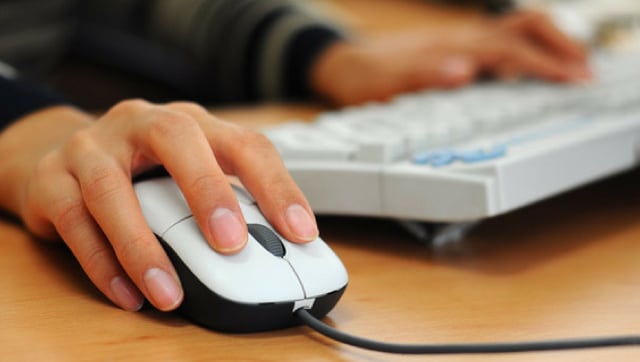 India
The practical examination will not be held and marks will be decided based on the theory exam
India
Apart from Sibal, G-23 leaders Shashi Tharoor and M Veerappa Moily have also slammed Prasada for switching to the BJP
Politics
The BJP has always made a big production of its shtick about the Congress' dynastic politics, but now it is welcoming a motley crew of dynasts into its ranks with no apparent sense of irony